Video: As the search for an elusive alligator in Humboldt Park Lagoon enters its second week, we meet a similar-sized gator and discuss the unusual story with crocodilian biologist Rob Carmichael.
---
An expert from Florida has been summoned to Chicago to help authorities catch an elusive alligator in a public lagoon.
Sections of Humboldt Park are closed Monday while the search continues for the gator, which is at least 4 feet long. Investigators confirmed the sighting last week but don't know what it's doing in Chicago.
Frank Robb, owner of Crocodilian Specialist Services in St. Augustine, Florida, arrived on Sunday and immediately began assessing the park and lagoon.
Chicago Animal Care and Control says Robb recommended that certain areas be closed to the public so the alligator isn't spooked.
"The City of Chicago is taking the necessary steps to safely and humanely capture the alligator, which means keeping the lagoon and surrounding areas as calm and quiet as possible," said Kelley Gandurski, executive director of Chicago Animal Care and Control, in a statement. "It is likely that residents who have been watching from the lagoon banks and paths in the park have been influencing the animal's behavior. We are taking these steps in an attempt to create an environment that lends to the animal's safe capture so we can quickly reopen the entire park to activity."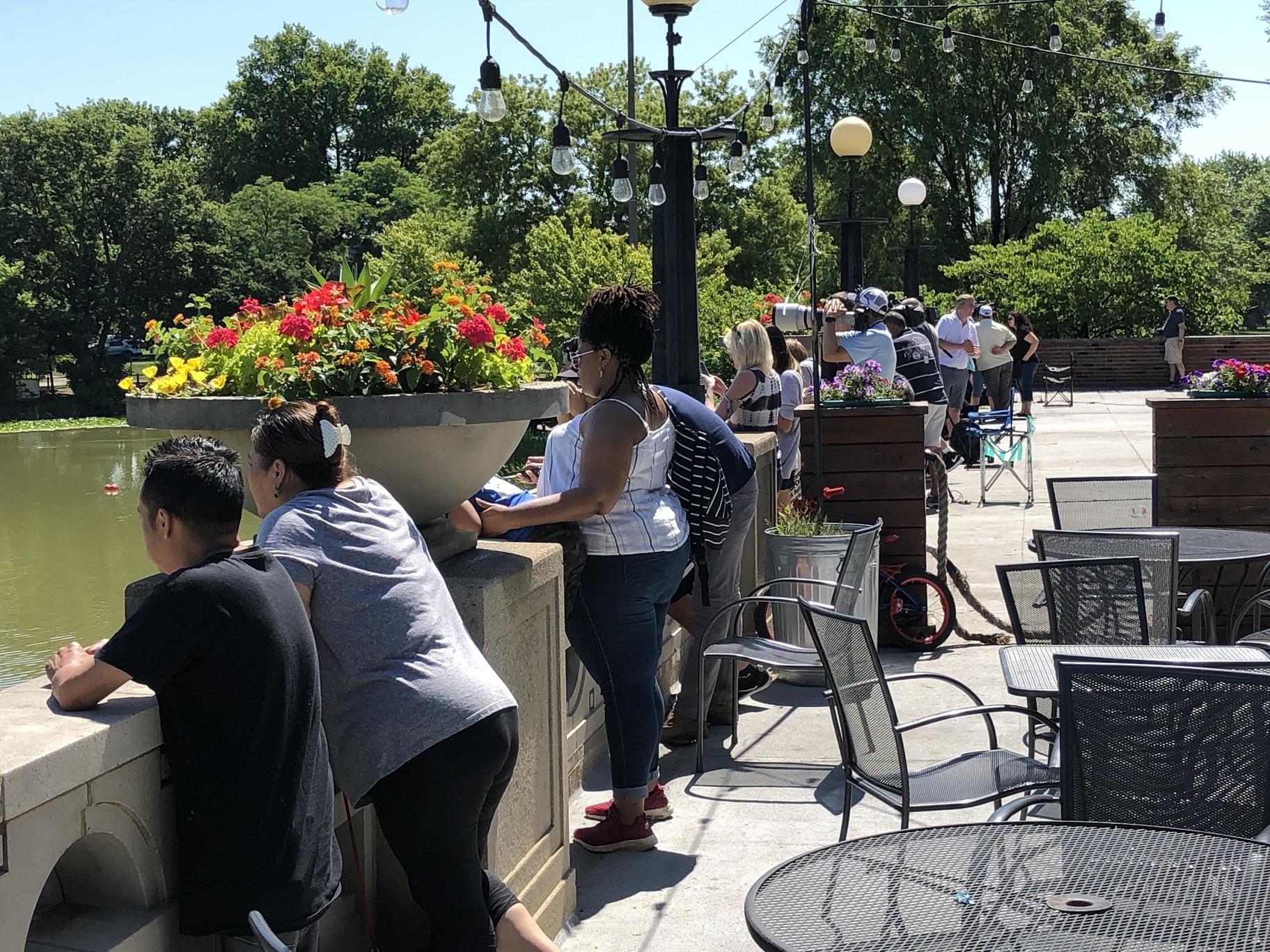 Onlookers try to spot the alligator in the Humboldt Park Lagoon on Friday, July 12, 2019. (Alex Ruppenthal / WTTW News)
The eastern half of the park has been closed since Sunday evening, while the park's western half – which includes a swimming area and field house – remains open. The western half of the park also hosts a weekday camp for about 300 children.
After consulting with Robb, the city moved to close sections of streets and pedestrian paths within the park, in addition to the parking lot for the park's boathouse. 
Photos of the gator started showing up on social media about a week ago. Animal control officers and police have been on site since then.
Contact Alex Ruppenthal: @arupp | (773) 509-5623 | [email protected]
---
Related stories:
Humboldt Park Alligator Evades Capture as Bemused, Concerned Onlookers Stand By
Chicago Police Investigators Confirm Alligator in Lagoon
Why Alligators Don't Make Good Pets (and 9 Other Fun Gator Facts)
Rare Albino Alligator Arrives at Brookfield Zoo
Animals to See at Chicago Zoos and Aquariums This Summer
---