In the aftermath of two major earthquakes that shook southern California last week, state officials are urging residents to prepare themselves and their homes in the event of a similar incident in or near Illinois.
Two strong quakes – with magnitudes of 6.4 and 7.1 – struck Thursday and Friday near Ridgecrest, California, which sits just outside a 1.2-million-acre military base. Residents and officials are continuing to assess the damage, but President Donald Trump on Monday declared an emergency that clears the way for federal disaster relief efforts in the area.
While seismologist Suzan van der Lee said California and other West Coast states aren't strangers to earthquakes, back-to-back quakes of those magnitudes were unusual.
"Half of earthquakes are preceded by some kind of foreshock. Most of the times the foreshock is a little smaller than the 6.4 magnitude earthquake in this case," said van der Lee, who also teaches in Northwestern University's department of earth and planetary sciences.
Officials with the Illinois Emergency Management Agency said the quakes serve as a reminder that earthquakes can happen "anywhere in the world and at any time of day," according to a news release from the agency.
Illinois is flanked by two active seismic zones: the New Madrid Seismic Zone and the Wabash Valley Seismic Zone. Officials noted that some of the most powerful earthquakes to ever occur in the U.S. happened in the winter of 1811-12 in the New Madrid Seismic Zone, which reaches into southwestern Illinois. That series of earthquakes lasted for several months, and shaking was felt as far away as the East Coast.
"Creating an environment of education, awareness and preparedness will save lives in Illinois," said Alicia Tate-Nadeau, IEMA's acting director, in a statement. "While we cannot predict when the next major quake will occur, we can help people learn how to protect themselves and reduce damage to their homes."
To prepare for a potential earthquake, IEMA advises residents to learn how to "drop, cover and hold on," which can help prevent injury during a quake. The phrase refers to dropping down to the floor, taking cover under a sturdy desk, table or other piece of furniture and holding on to that object, while remaining prepared to move with the object until the shaking ends.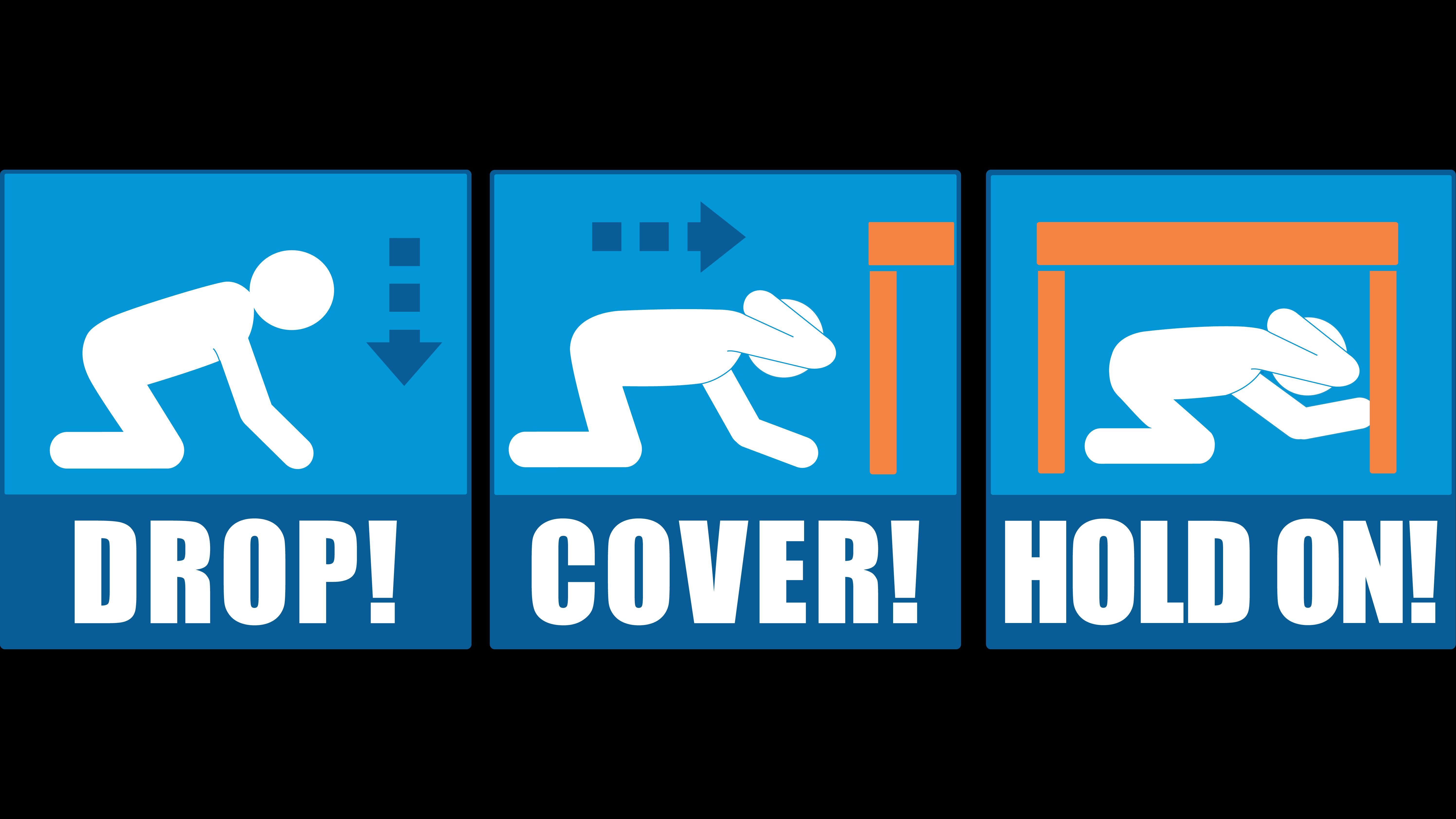 (Courtesy Southern California Earthquake Center)
Most earthquake-related casualties result from falling objects and debris, according to IEMA.
Residents can also take a number of steps to prevent injuries and property damage at home, including the following measures outlined by IEMA:
Strapping water heaters and large appliances to wall studs
Anchoring overhead light fixtures
Fastening shelves to wall studs and securing cabinet doors with latches
Strapping TVs, computers and other heavy equipment to prevent tipping
Learning how to shut off gas, water and electricity in case the lines are damaged
IEMA also encourages residents to register for the annual "The Great ShakeOut" earthquake drill, which is described as the world's largest such drill.
This year's drill is scheduled for 10:17 a.m. on Oct. 17.
Register for the drill at www.shakeout.org.
Host Carol Marin talks with van der Lee.
This story was originally published on July 9, 2019.
Contact Alex Ruppenthal: @arupp | [email protected] | (773) 509-5623
---
Related stories:
Illinois to Participate in 'The Great ShakeOut' Earthquake Drill
What Would a Nuclear Threat Alert Look Like in Illinois?
What is 'Zombie Preparedness Month'?
---