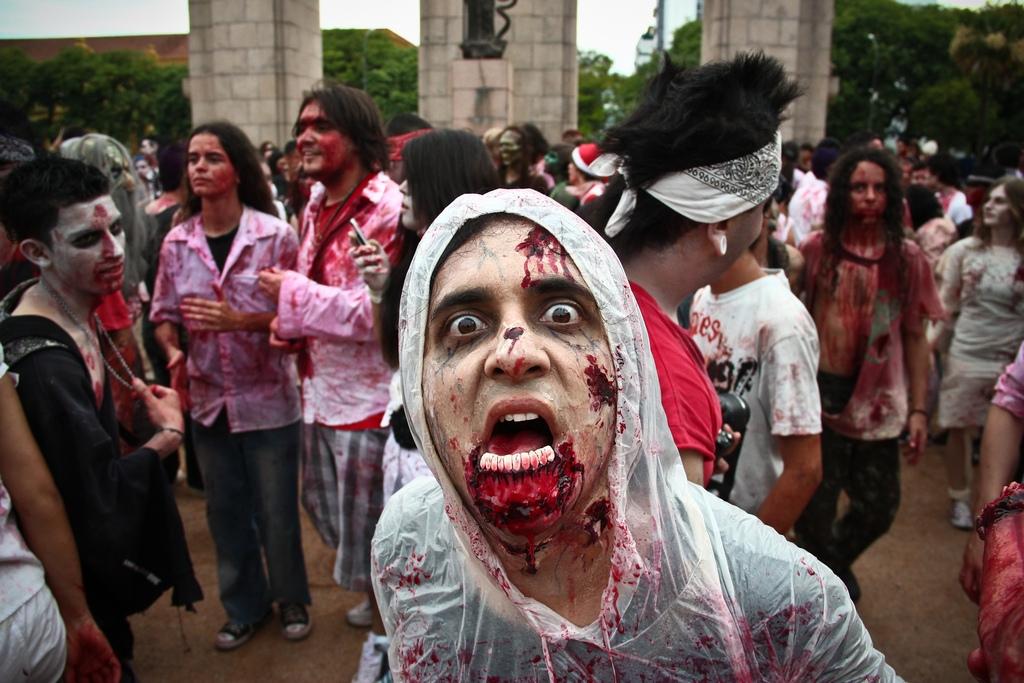 (rodolpho reis / Flickr)
Illinois is taking steps to prepare residents for all kinds of potential disasters, from tornadoes to earthquakes to a zombie apocalypse. Yes, a zombie apocalypse.
A resolution passed earlier this year by the Illinois House designates October as "Zombie Preparedness Month." Despite the spooky title, the goal of the resolution is for residents to educate themselves about natural disasters and come up with a plan in case one occurs.
The resolution was sponsored by state Rep. Chris Welch, D-Westchester.
"As we have seen recently in Texas, Florida and Puerto Rico, a disaster can happen at any time," Welch said in a press release from the Illinois Emergency Management Agency. "When it does, it's best to be as prepared as possible. And we know, if you are prepared for zombies, you are prepared for a natural disaster."
Earlier this month, more than 300,000 Illinois residents participated in a worldwide earthquake drill, where they trained to drop, cover and hold on – actions that could help you survive a quake.
But IEMA says residents should also prepare for earthquakes, floods, ice storms and other natural disasters by having an emergency supply kit to keep safe until power is restored or an evacuation is possible. IEMA says the kit should include items to sustain a household for at least three days, including:
Water (one gallon per person per day)
Food (non-perishable items that don't require cooking or refrigeration)
First aid supplies
Flashlight
AM/FM radio (with battery backup or crank-style) to access National Oceanic and Atmospheric Administration (NOAA) weather radio alerts
Extra batteries
Copies of important documents (driver's license, insurance papers, birth certificates, etc.)
Pet supplies (food, water, litter, etc.)
IEMA also recommends having a family emergency plan in place that includes home evacuation procedures, such as meeting locations and ways for family members to contact each other if separated during an emergency.
For more information on how to prepare for all types of emergencies, visit www.Ready.Illinois.gov.
Contact Alex Ruppenthal: @arupp | [email protected] | (773) 509-56233
---
Related stories: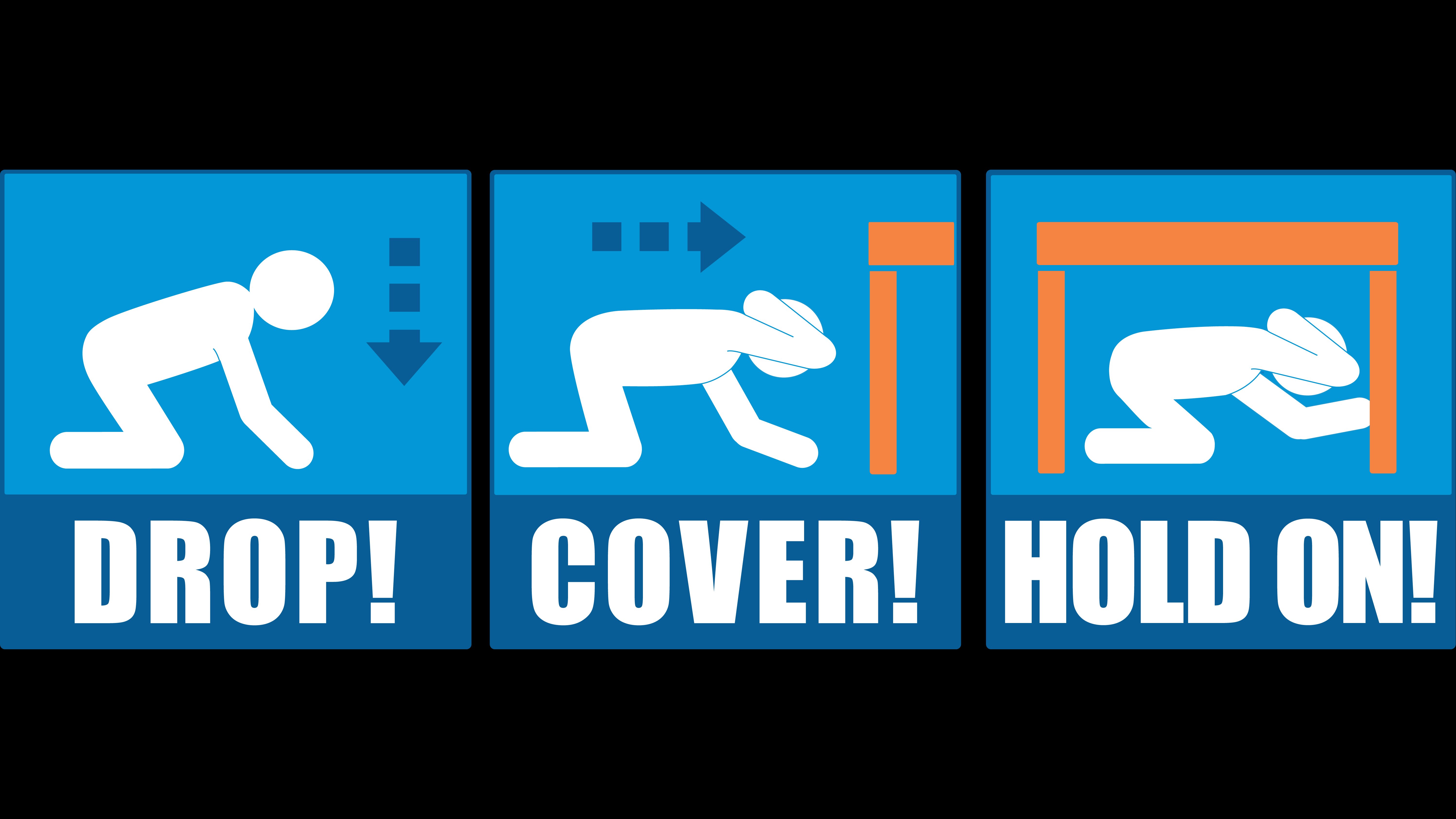 Illinois to Participate in 'The Great ShakeOut' Earthquake Drill
Sept. 19: More than 300,000 people across the state are registered for a worldwide earthquake drill next month that encourages participants to drop, cover and hold – actions that could help you survive a quake.
---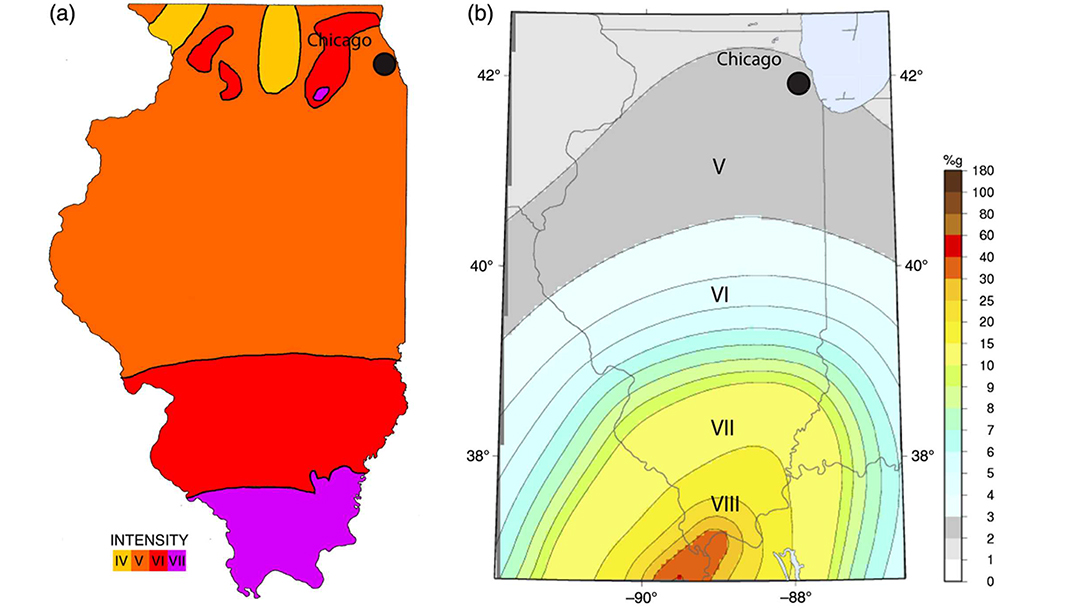 Anniversary of 1812 Illinois Earthquake Ushers in Preparedness Month
Feb. 7: The Illinois Emergency Management Agency warns Southern Illinoisans to be prepared for earthquakes. Just how great is the risk?
---
Study Finds Large-Scale Tornado Outbreaks Increasing
Jan. 25: The increasing frequency of tornadoes, and a new study on gun violence. Those stories more from the world of science with Rabiah Mayas.
---