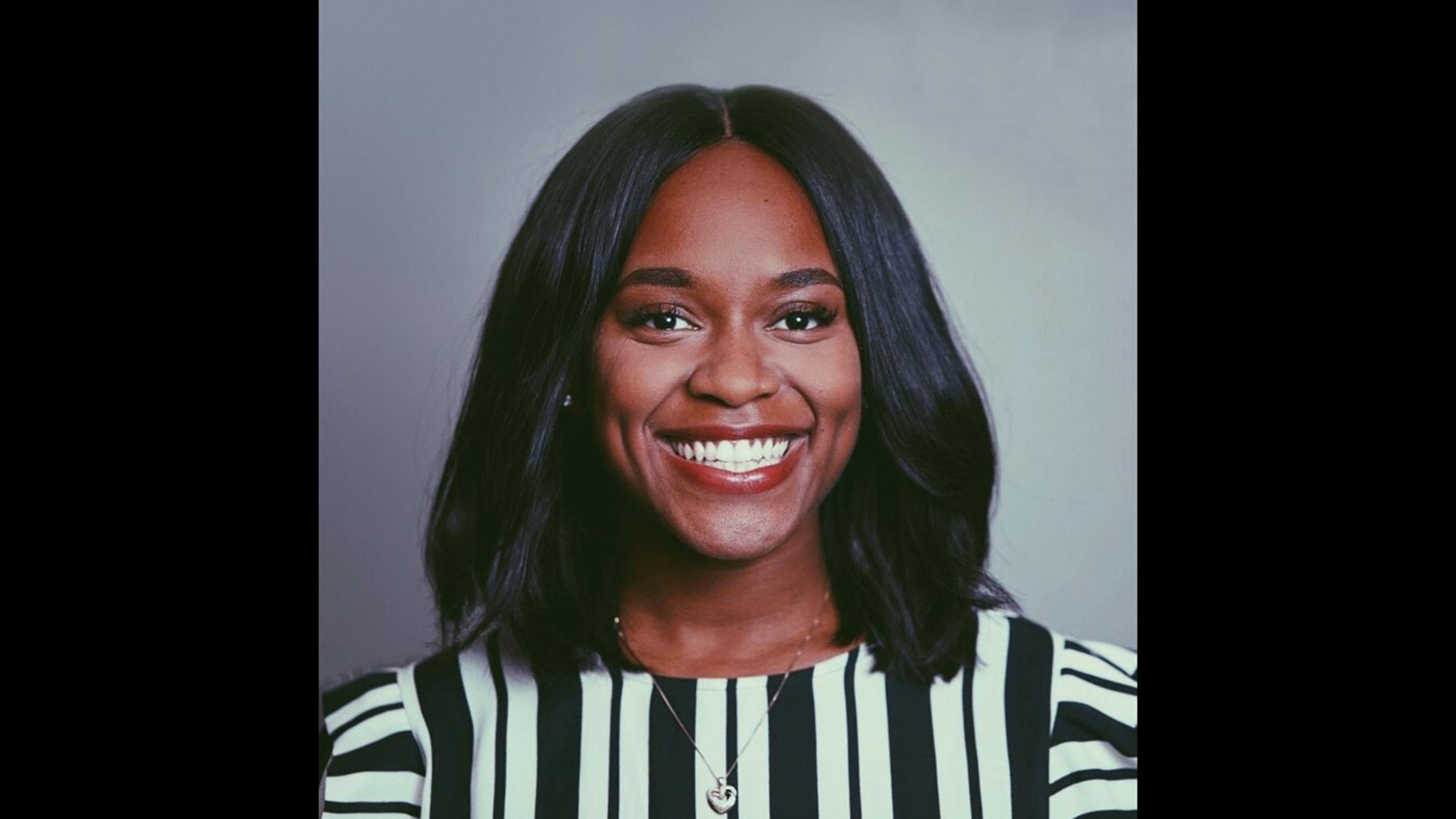 Angel Idowu
A Chicago native is returning home to cover the city's vibrant arts scene for "Chicago Tonight."
"To say I am excited to return to my hometown to cover the arts world is an understatement," said Angel Idowu. "I spent my childhood immersed in all Chicago's arts scene has to offer, whether it be dancing at the Joffrey Ballet, musical theater at Mother McAuley, or writing for the Chicago Tribune's 'The Mash.' In between assignments and rehearsals, I spent all the time I could exploring Chicago's hidden treasures." 
Idowu will officially join the team July 15 as the JCS Fund of the DuPage Foundation Arts Correspondent, a role that reflects an expansion in the program's arts coverage. She comes to WTTW from WJTV12, the CBS affiliate in Jackson, Mississippi, where she served as a reporter and producer. Previously, she worked for Pretoria News in South Africa, and as a Capitol Hill reporter for Medill News Service in Washington, D.C.
"Having a reporter covering arts full-time is an important addition to the staff, and Angel's energy, enthusiasm, and creative ideas will be great assets to our program," said "Chicago Tonight" Executive Producer Mary Field.
Idowu's arrival comes on the heels of Field's announcement to staff last month that she is retiring after 23 years with WTTW. Her last day at the station is July 12.
In April, "Chicago Tonight" celebrated its 35th anniversary on the air. In addition to arts and culture, WTTW's flagship newsmagazine covers city and state politics, education, criminal justice, science, technology, health and business.
---
Related stories:
Remembering 'Chicago Tonight' Founder John Callaway
'Chicago Tonight' Host Brandis Friedman Goes on Maternity Leave
WTTW News Takes Homes Chicago Journalism Awards
---