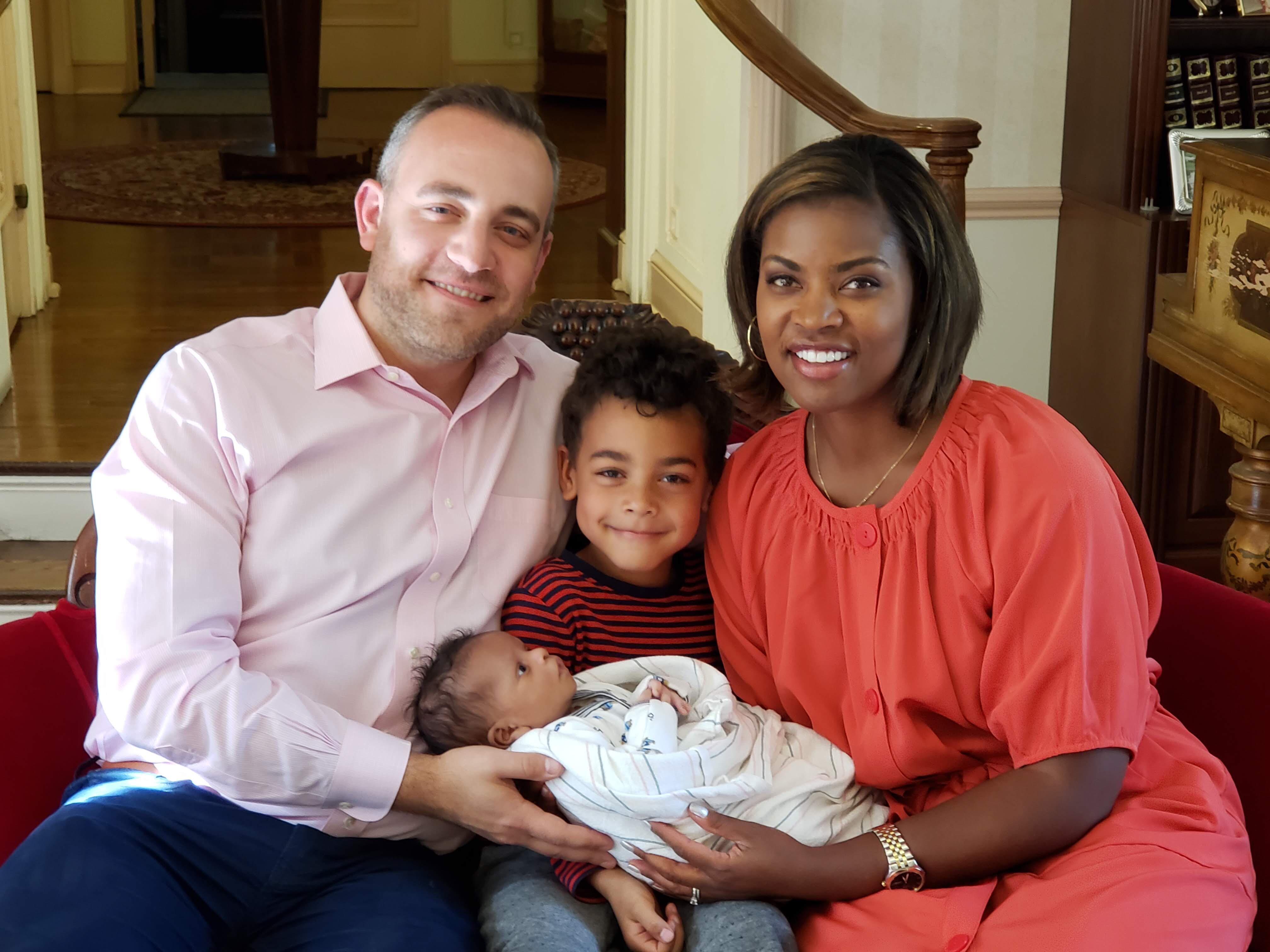 Brandis Friedman and her husband Jason with 6-year-old Blake and new addition Miles Win.
"Chicago Tonight" host and correspondent Brandis Friedman will be off the air for the next few weeks as she welcomes a new addition to her family.
Friedman and her husband Jason adopted 5-week-old Miles Win Friedman last week. He joins their 6-year-old son and new big brother Blake.
Miles arrives after an adoption process Friedman says has been at times difficult and emotional.
"We are really excited and grateful to have Miles, because it has been a long journey. He's a sweet baby and he's a calm baby, for the most part," she said. "We're thankful to have him, and are looking forward to getting to know him."
Friedman says Miles has been well behaved and is sleeping well. And in the early summer weather of the past few days, she's noticed he loves looking outside.
"Our house has a lot of windows, so when he's awake he likes to look outside at the trees," she said.
Friedman has been with WTTW since 2013. She'll be back at "Chicago Tonight" later this summer.   
---
Related:
WTTW News Takes Homes Chicago Journalism Awards
---