There is a multimillion-dollar art collection at a junior high school just west of the city. WTTW News visited the newly upgraded gallery when school was still in session – classes resume Wednesday, Aug. 21 – and heard from some students who find artful inspiration on campus.
TRANSCRIPT
Paris Schutz: There is an impressive collection of American impressionists. There are scenes of the American West. A pastel by the great portrait painter John Singer Sargent. And works by Frank Dudley, whose paintings promoted the preservation of the Indiana Dunes.
This view of the World's Columbian Exposition in Chicago was painted in the year of the fair, 1893.
These original artworks don't live in a museum. Their home is in Park Junior High School in La Grange Park, not far from the Brookfield Zoo.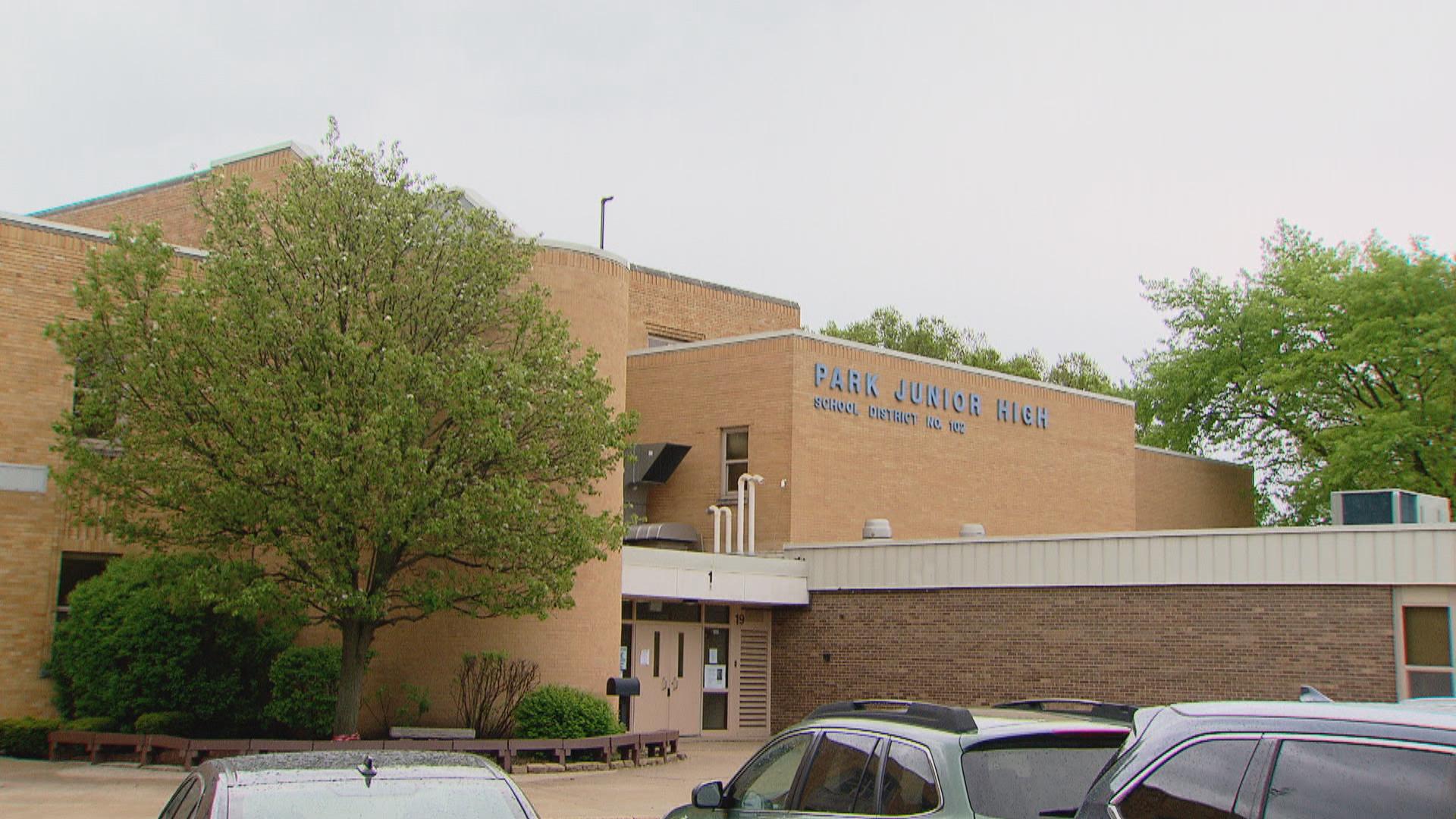 The local school district integrates the art into the curriculum. To the students, it is a meaningful introduction to creativity.
Mark Demonte, 7th Grade, Park Junior High: This means a lot to me because we get to see a lot of different types of artwork and just like a lot of different things here, we get to see a lot of different techniques and a lot of different imagery and stuff.
Emma Schultz, 7th Grade, Park Junior High: We also get to learn about the history behind these paintings and I think it's really special that we have this because some other middle schools don't get this, and I think it's really nice that we can come down and see all these beautiful paintings.
Schutz: The works are looked after by the nonprofit Salt Creek American Art Foundation, which recently expanded the gallery to get more art on the walls.
Joyce Fitch, Salt Creek American Art Foundation: We have 120-plus pieces in the collection, which we call the Nettie McKinnon collection.
Nettie McKinnon was a principal from 1929 till 1960. She believed, very strongly, that kids learned through the fine arts, and so one of her famous sayings is, "Children grow in reverence and grace when exposed to the arts."
Schutz: McKinnon began buying art for the collection during the Great Depression, when it was a buyer's market.
Her students raised money by selling magazine subscriptions and greeting cards. A graduating class of students would then donate newly acquired work to the school.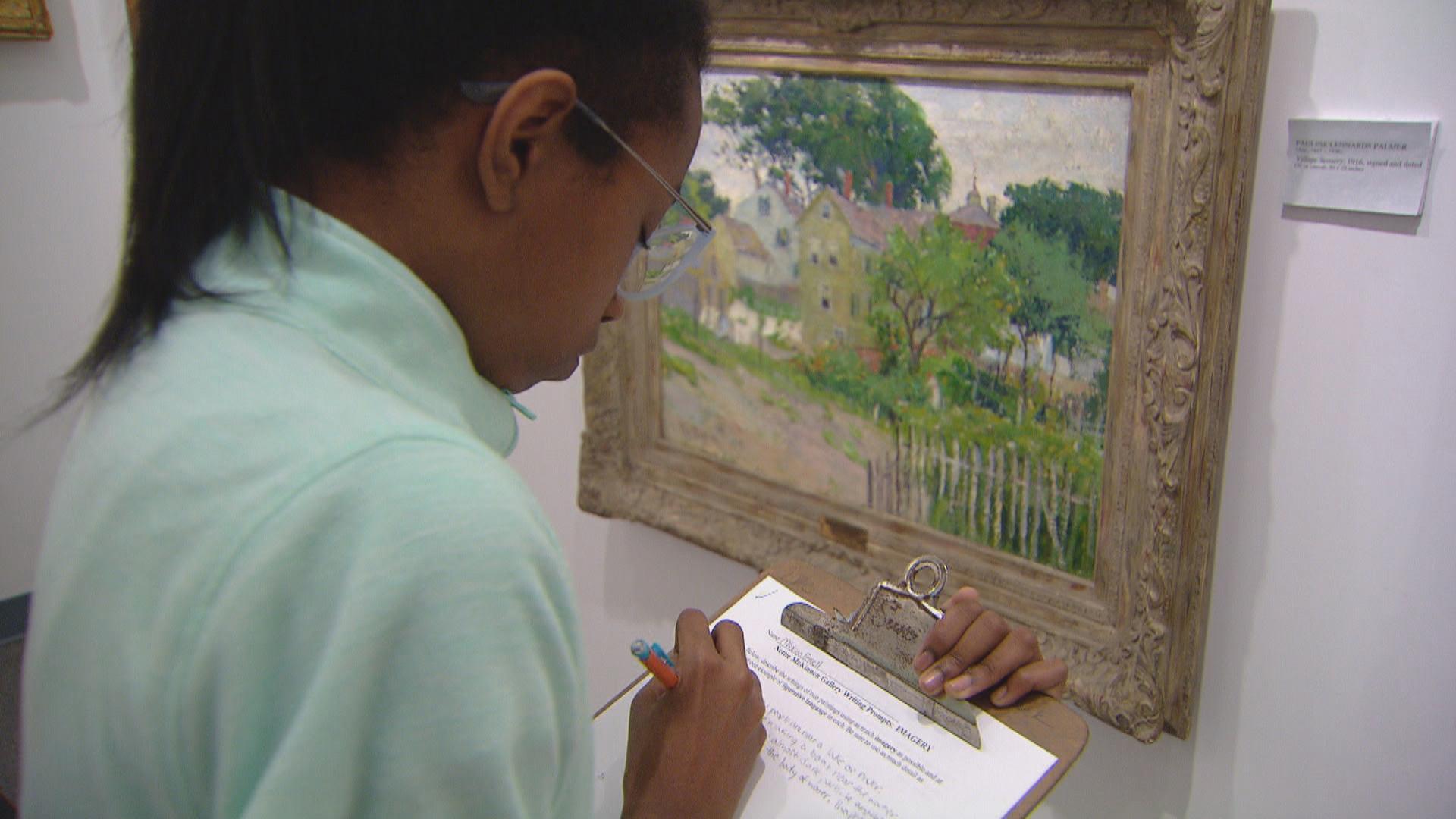 Throughout the years, they've used the gallery for history, art appreciation and writing projects.
And of course, the collection has only grown in value.
Fitch: When we had it appraised in 2006 it was worth several million dollars.
It is very secure, the Art Institute helped us with security so if a mouse comes across in the middle of the night, someone will know. We're on videotape ourselves right now.
You know, I've been through the district as a student, as a teacher, as an administrator and then on the board of education.
I've always known that when children know a lot about art or work with art that it makes them better readers and they can appreciate things more, but seeing it firsthand, it's phenomenal to me to see how they react to the paintings. I have yet to see a student walk in the door for the first time and not go "Oh, my gosh!"
---
More on this story
The Nettie McKinnon Gallery is in Park Junior High School in La Grange Park, and private tours are available. Visit the gallery website for more information.
Note: This story was orginally published June 27, 2019. It has been updated.
---
Related stories:
Chicago's Shedd Aquarium, by the Numbers
Art Institute Show Explores 'Iconic Photographs'
Modern Manet: Beauty, Fashion and Intimacy in New Show at Art Institute
'Hamilton' Exhibition Brings 18th Century Life into 2019 Reality
---