A show at the Art Institute explores a collection of famous pictures from the 20th century. Here's a short look at the long impact of photography in art.
---
TRANSCRIPT
Paris Schutz: Photography has long been used to make images of iconic works of art. Sometimes the photographs themselves become icons.
Elizabeth Siegel, Art Institute of Chicago associate curator of photography: What you're seeing here is this iconic view that Margaret Bourke-White saw out of the 61st floor of the newly built Chrysler Building. She was hired to photograph it as it was going up and she fell in love with it. She particularly fell in love with these gargoyles, which were themselves patterned after hood ornaments on Chrysler cars. 
Schutz: Others photos feature experiments in light. Early examples of advertising in photography. And documentary studies of people of different classes.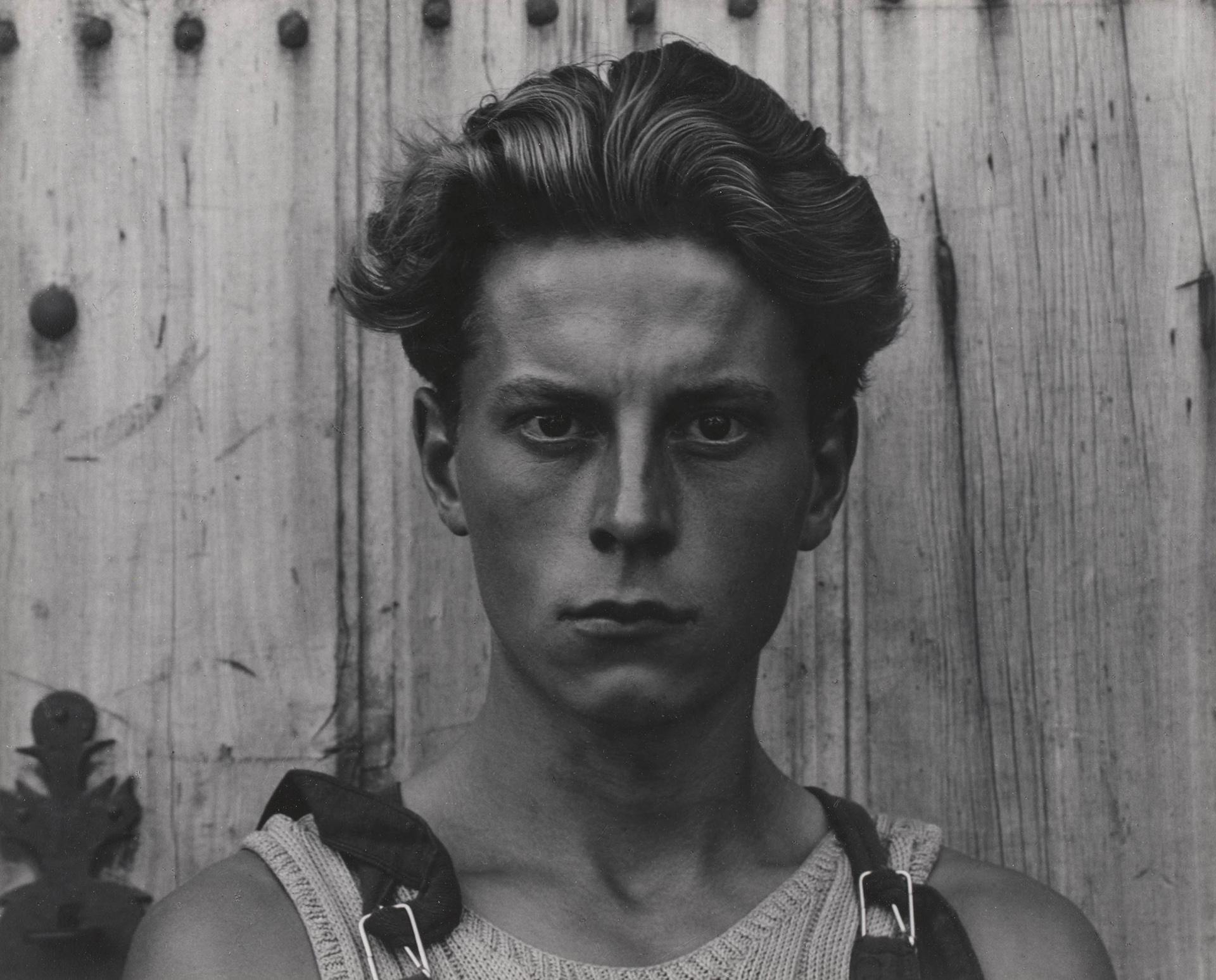 Paul Strand. Young Boy, Gondeville, Charente, France, 1951. Collection of Robin and Sandy Stuart. © Aperture Foundation, Inc. Paul Strand Archive.
Siegel: This show takes as its subject photographs that have become famous, have become iconic because they are photographs, because they engage in a particular vocabulary and aesthetics and technique that is specific to photography. So we're looking at in this show iconic photographs that have been stamped as such by new voices of authority – of museums, curators, editors, publishers – and circulated to become known as key works in the history of photography.
Matt Witkovsky, Art Institute of Chicago curator of photography: A lot of visitors [I think] will bring to this show some knowledge of the pictures. They'll see them and have recognition, 'I know that one. I remember this one.' They're famous. What we want them to take away is, how did they get famous? What are the qualities of these images and these specific prints and their histories that have made them iconic?
---
More on this story
"Iconic: Photographs from the Robin and Sandy Stuart Collection" is part of an ongoing series of photography explorations at the Art Institute and runs through Aug. 4.
---
Related stories:
Modern Manet: Beauty, Fashion and Intimacy in New Show at Art Institute
Acclaimed Photographer Recalls Learning His Trade in Chicago 70 Years Ago
Photographer Dawoud Bey Reimagines Journey on Underground Railroad
---