After near-record flooding across much of the state wrought havoc on Illinois farmers, Gov. J.B. Pritzker announced Wednesday a range of measures to help them, and hopes an emergency declaration will soon pave the way for federal assistance.
"I know farmers have had to make difficult planting decisions this year due to extreme weather conditions," Pritzker said in a statement released Wednesday. "Agriculture is the backbone of our state and to see our grain and livestock farmers and farming communities having to make these tough decisions is heartbreaking."
According to the statement, Pritzker recently met with USDA Farm Service Agency Director William Graff to ensure the plight of Illinois farmers is high on the agenda when the FSA's State Emergency Board next meets on June 27. At the meeting, the board can recommend that Pritzker declare an agricultural disaster, which would then allow him to request federal assistance for farmers.
John Sullivan, the newly appointed director of the Illinois Department of Agriculture, said in the statement that farmers need to contact their local county FSA offices by July 15.
"The sooner the planted and 'prevent plant' acres are reported, the sooner the federal government can best determine the extent of losses to farmers and producers," Sullivan said.
According to the Illinois Emergency Management Agency, this year's floods have been the worst to hit the state in more than 25 years.
"The flood of 2019 has impacted more than 40 percent of the state's population, outside of Cook and the collar counties," said acting IEMA Director Alicia Tate-Nadeau. "In the weeks to come, as the water recedes, we will begin to see the damage of this flood."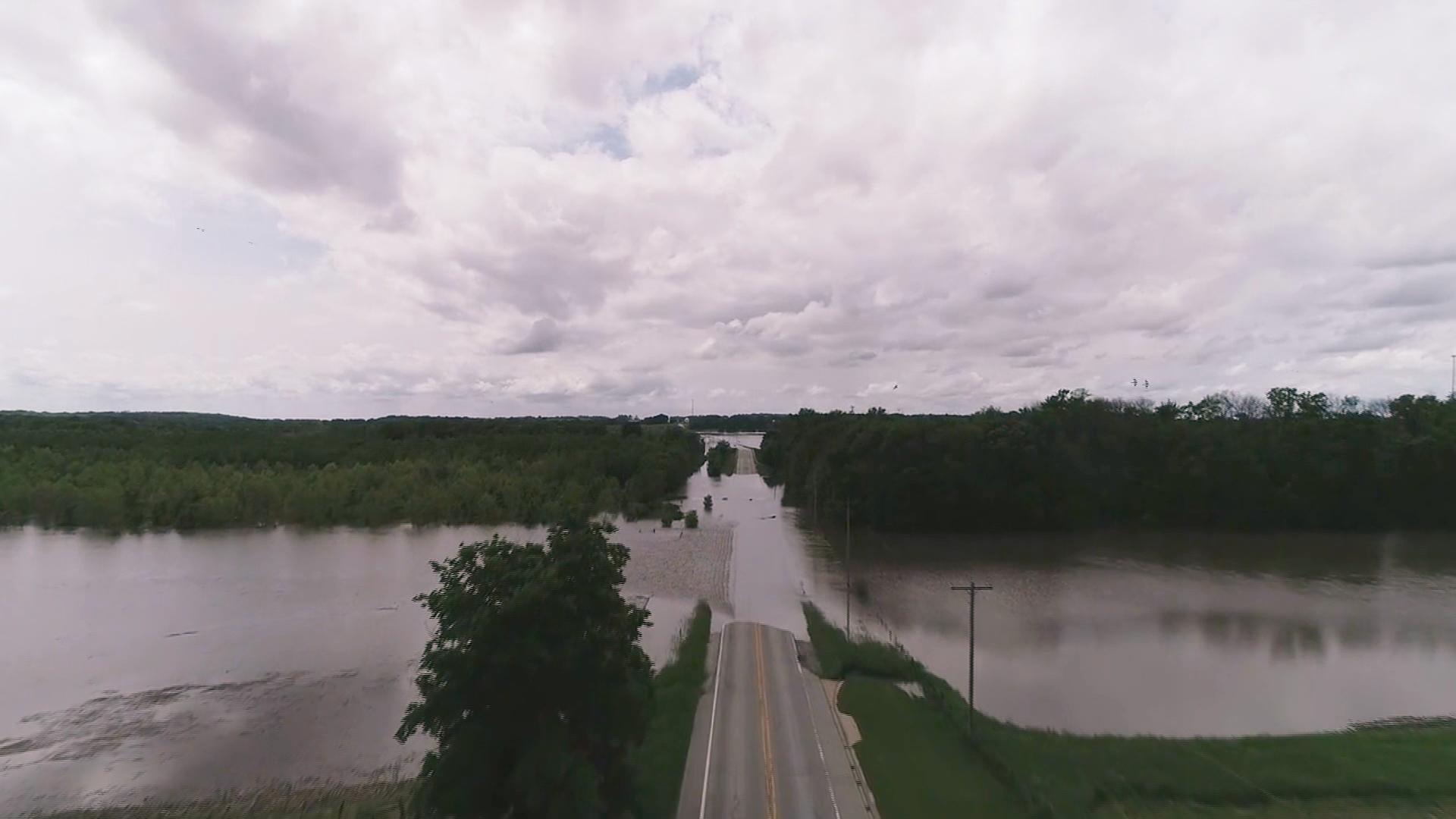 (Courtesy Illinois Farm Bureau)
Mark Tuttle has been farming corn, soybean and wheat along with a few other crops west of Chicago in Somonauk, Illinois, for the past 40 years. Tuttle, who is president of the DeKalb County Farm Bureau, said that because of the incessant rain and unseasonably cold weather, many farmers have not even been able to get a crop into the ground.
"We had a real tough winter. We had a late spring. It stayed cold, the ground didn't warm up. We got three snows on three weekends in April and then it started raining and it's just been constantly wet," said Tuttle. "I've talked to farmers who are in their 80s who have never seen anything like this ever in their life … This has basically covered the whole Corn Belt. It goes from South Dakota to Ohio and from Kentucky to Wisconsin. And the whole Corn Belt is suffering from late planted crops. I can only compare it to the Dust Bowl years where we had a lot of poor crops and people moved off the farms and never came back."
Tuttle noted that for his corn crop, even what has been planted is way behind and may not reach maturity before the first frost in October.
"We got some corn into the ground the last couple of days of April and that corn is just now getting to be knee-high," said Tuttle. "In a normal year it should be chest-high to head-high."
John Kiefner is a third-generation farmer in Will County who says that everything has been made more difficult because of the excessive rainfall.
"I have about 500 acres of corn, soybean, wheat, oats, hay and I dabble in pumpkins, sweetcorn, honeybees and chickens," said Kiefner. "Every single task that requires you to be in the field with suitable field conditions, we've been way behind. Once you get so far behind you are never going to catch up."
Kiefner is concerned that extreme weather could be the new normal and notes that in recent years, summer rainfall has been triple the average.
"There are definitely more weather extremes," said Kiefner. "I've noticed that we're planting corn three to four weeks earlier than when I was a kid. We're having frost much later in the year. The evidence is there. They are planting corn farther north than they ever dreamed of 50 years ago."
Thanks to crop insurance, Kiefner said that he should not lose money this year – but he also won't make money.
And while he thinks he'll be OK, Kiefner said he's worried for younger farmers.
"There's no doubt that we had an incredibly good financial time from 2005 to about 2013-14. And there's a lot of young farmers that have gotten in, they've not seen how tough it can be," said Kiefner. "Unfortunately I saw a post on Facebook about a young farmer that killed himself. He couldn't take the stress."
Tuttle notes that several years of low prices means that many farmers are already struggling financially.
"And if you don't have anything to sell it's pretty hard to make any money," said Tuttle.
In addition to the stress on farmers, consumers are almost certainly going to see food prices rise.
"Ultimately the consumer will see part of this too. We use about 12-13 billion bushels of corn in this country. There will be places that will have to really ration the corn in order to get through to next year," said Tuttle.
Kiefner notes that most of Illinois's commodities go into many processed foods. "The fruit and fresh vegetable market could very well be impacted," he said. "I think groceries in general are going to get hit in a lot of different areas. It's hitting all segments of agriculture."
---
Related stories:
May 2019 Sets Record as Chicago's Wettest
Illinois National Guard Members Deployed Amid Flooding
Rainy Week Tests Chicago Stormwater Management
---