Lincoln Park Zoo has welcomed four newborn red wolf pups, whose arrival is a bright spot for one of the world's most endangered wolf species.
Two male and two female cubs were born April 13 at the zoo. The dam, Becca, and sire, Rhett, were recommended as a breeding pair by the Red Wolf Species Survival Plan, a coordinated population management effort to save the species.
Once common throughout the eastern and southern parts of the U.S., red wolf populations were decimated in the early 1900s due to hunting and altering of the species' habitat. Red wolves were perceived as a threat to livestock, but research has since shown that the wolves primarily hunt non-domestic prey, such as rabbits, deer and small mammals, according to Lincoln Park Zoo.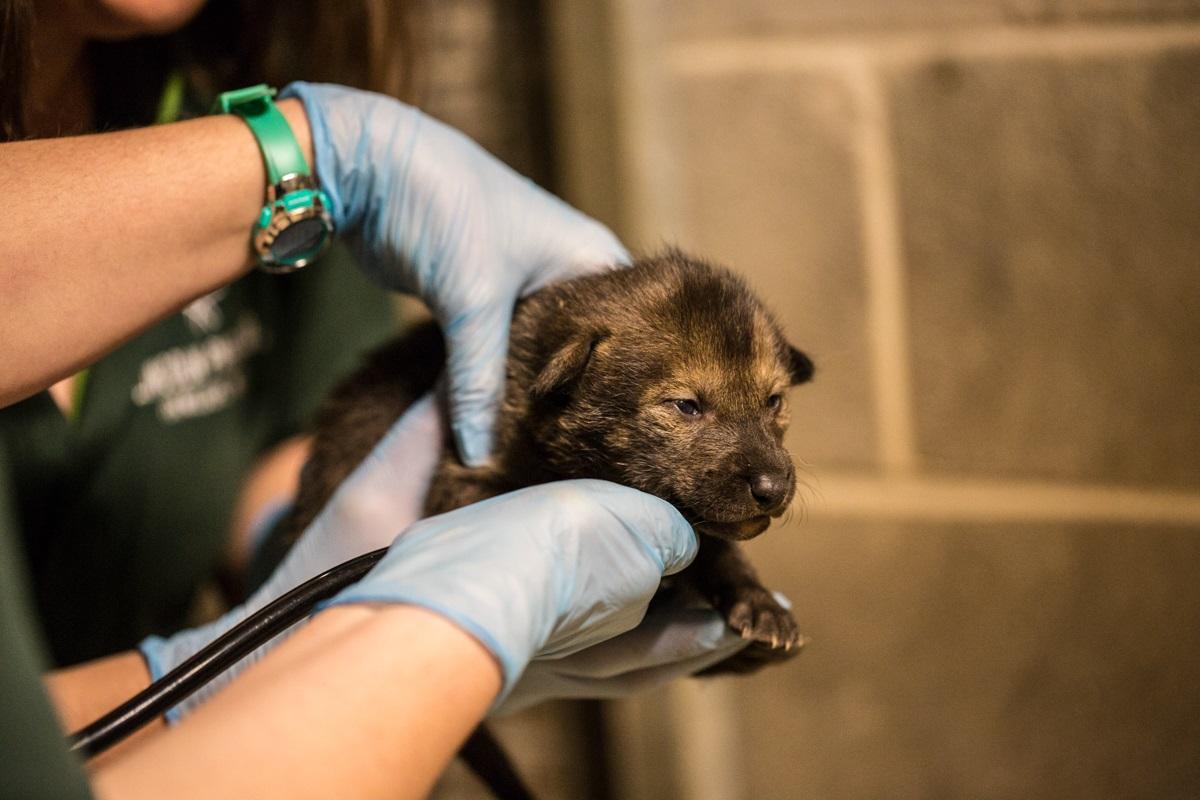 A red wolf pup at Lincoln Park Zoo. Once fully grown, red wolves typically weigh about 90 pounds. (Christopher Bijalba / Lincoln Park Zoo)
Today, about 30-40 red wolves remain in eastern North Carolina, according to the U.S. Fish & Wildlife Service. About 200 red wolves live in zoos and other controlled environments in the U.S.
Since 2005, Lincoln Park Zoo has participated in the species' recovery program, working to cross-foster pups into wild family groups. The zoo's scientists have also conducted a population viability analysis, a computer model that helps evaluate different management techniques to aid zoo and wild populations of the wolves.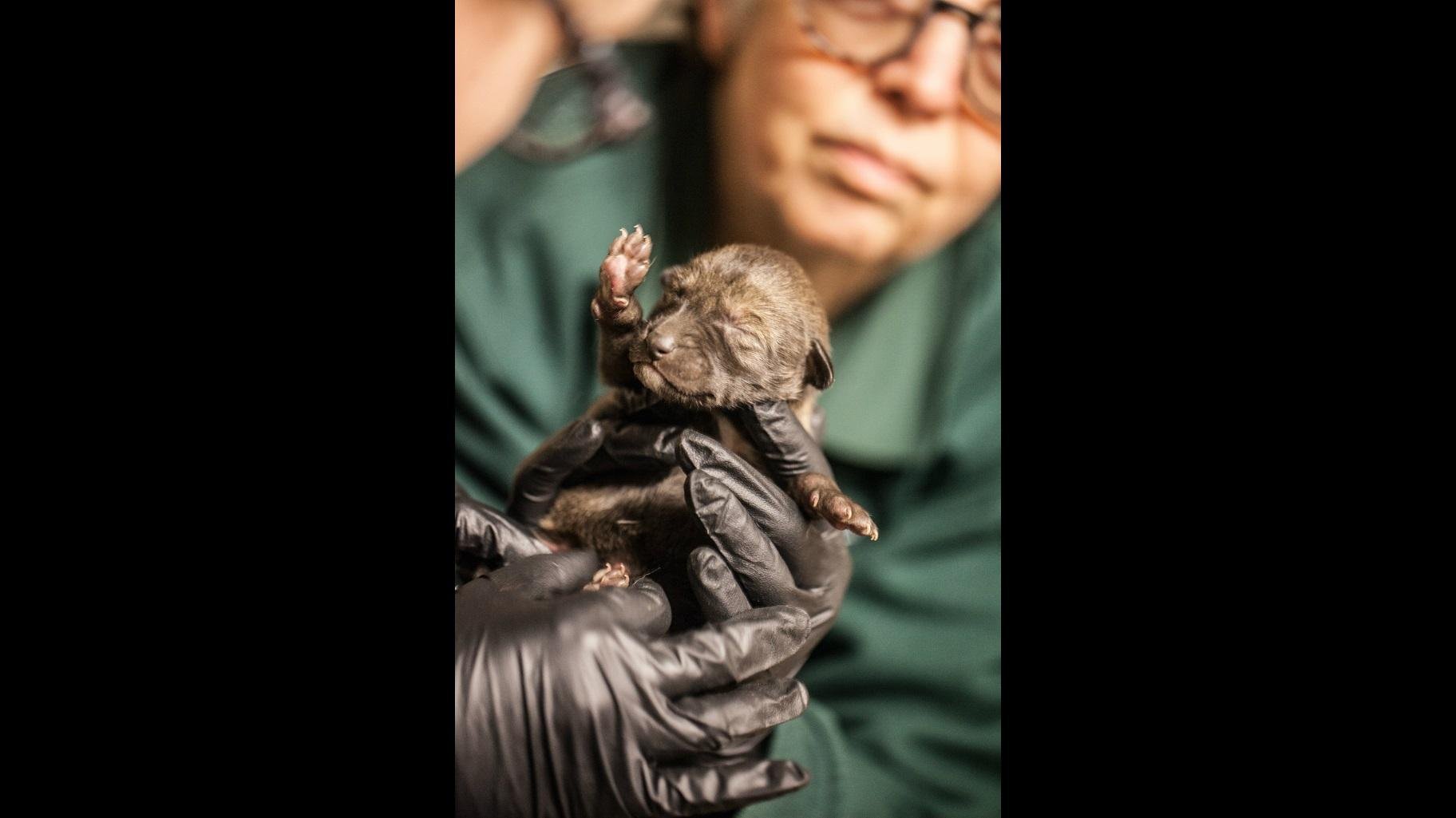 Red wolf pups like this newborn cub at Lincoln Park Zoo usually remain in the den for their first month as they nurse and gain strength. (Christopher Bijalba / Lincoln Park Zoo)
The four new pups are the first litter born at the zoo since 2010.
"We could not be more ecstatic for the arrival of these pups to help save this species and bolster the population," Curator Dan Boehm said in a statement.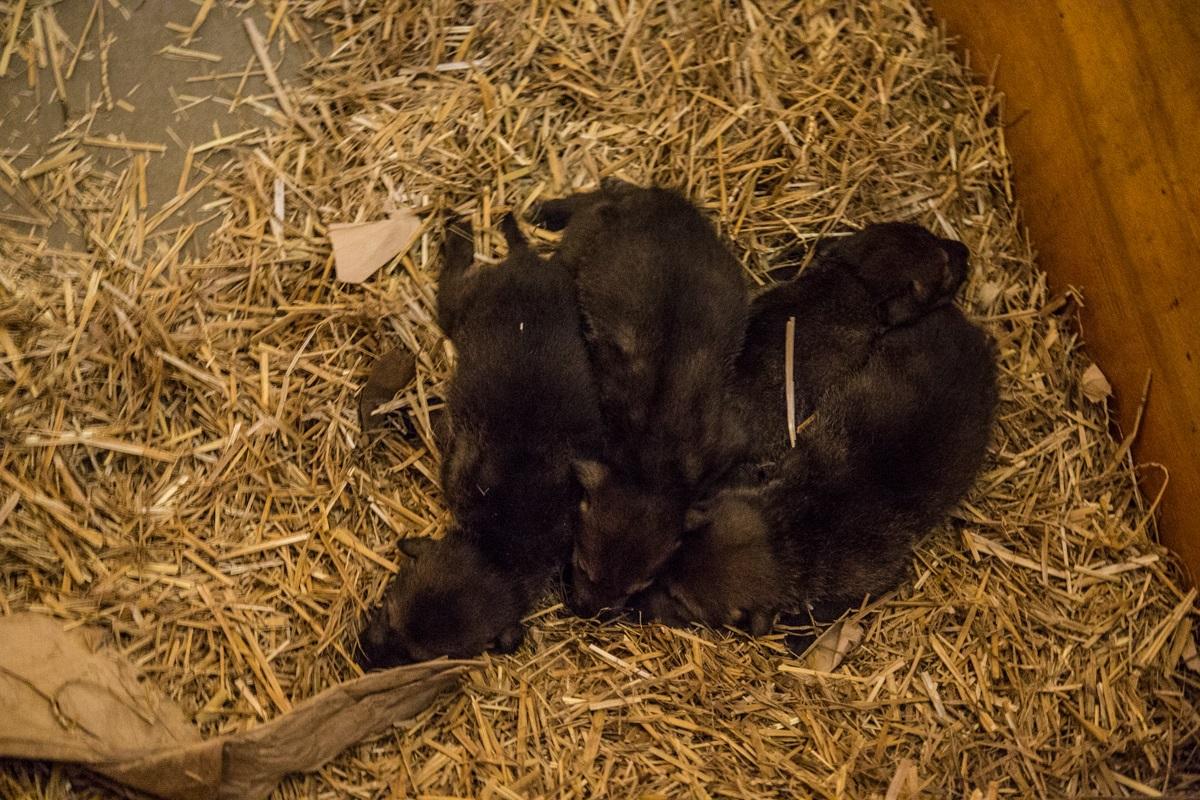 Four red wolf pups were born April 13 at Lincoln Park Zoo. (Christopher Bijalba / Lincoln Park Zoo)
According to the zoo, red wolves are named for their red-tinged fur and weigh about 90 pounds on average, making them smaller than their grey wolf "cousins."
Newborn cubs typically stay in the den for their first month as they begin to nurse, open their eyes and build strength. The zoo's four wolf pups have yet to leave the den but have received their first check-up from veterinarians.
Contact Alex Ruppenthal: @arupp | [email protected] | (773) 509-5623
---
Related stories:
Brookfield Zoo to Establish New Pack of Endangered Mexican Wolves
Brookfield Zoo Helps Bring Mexican Wolves Back From Brink of Extinction
3 Critically Endangered 'Diving Duck' Chicks Hatch at Lincoln Park Zoo