It's been years in the making – and not all of it was smooth sailing. But Northwestern University is officially opening its massive $560 million, state of the art research center next week – and "Chicago Tonight" got a sneak peek. 
TRANSCRIPT
Paris Schutz: Lily Moyer was a normal, healthy toddler until one Saturday in 2017 when her mom saw she couldn't walk. Three days before her second birthday, Lily was diagnosed with leukemia.
Ali Shilatifard, Northwestern Medicine Director, Simpson Querrey Center for Epigenetics: Lily was diagnosed with acute xylogenous leukemia. And her parents read about our work, we got together with them, we chatted, and then they came over to Lurie Children's.
Schutz: Children with the type of leukemia that Lily was fighting have a 30% survival rate.
Shilatifard: Lily's parents donated some of her cells. And those cells, along with other patients cells, are being studied in the lab for us to develop our drugs.
Schutz: Dr. Ali Shilatifard says the new super drug being developed in his lab at Northwestern could be available within five to seven years to treat leukemia more effectively. Lily is now 3.5 years old and, after getting treatment at Lurie Children's Hospital and a stem cell transplant from her brother, Charlie, she has been in remission for more than a year.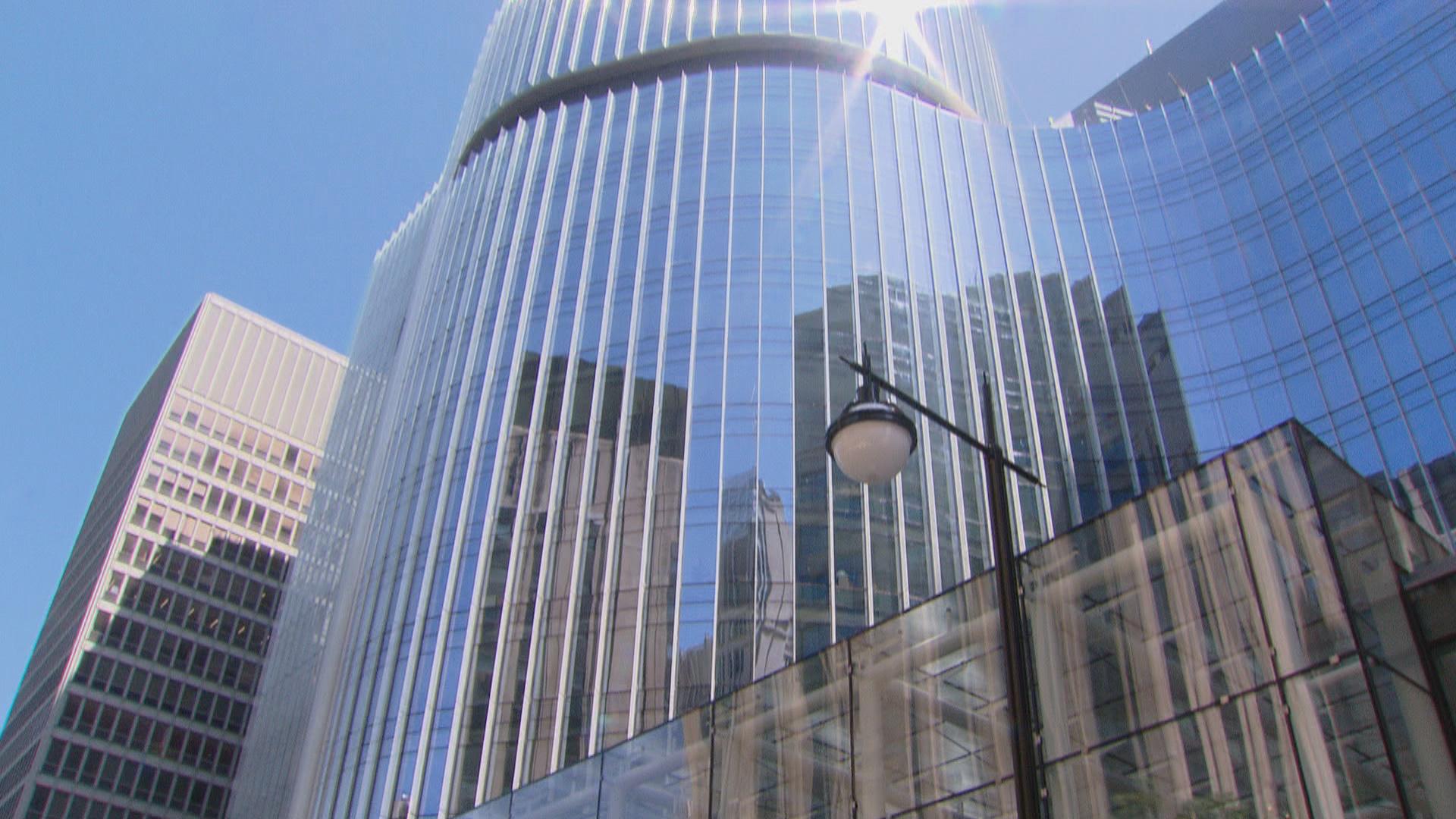 That's just one of thousands of research studies being done at Northwestern's new research facility. The Louis A. Simpson and Kimberly K. Querrey Biomedical Research Center is the largest new building solely dedicated to biomedical research at any American medical school.
Rex Chisholm, Northwestern Medicine associate vice president, Northwestern University Research: The building is around 625,000 square feet of space. It has taken about five years from groundbreaking to completion, which – we're substantially there now. Each floor will house 23 faculty per floor, probably ultimately about 2,000 people working in the building.
Schutz: But building the new research center was a hard-fought, four-year battle that pitted Northwestern against preservationists who wanted to save Northwestern's old Prentice Women's Hospital, the iconic building by renowned Chicago architect Bertrand Goldberg which opened in 1975. Goldberg's best-known work is Marina City. Various groups battled to save the building, even suing in Cook County court.
Five Pritzker Architecture Prize-winning architects along with 60 other international architects opposed tearing down the unique structure and asked the mayor to help grant it landmark status. Chicago's own Jeanne Gang even proposed a way to keep the old and build on top of it.
But Northwestern eventually prevailed and the building came down in 2013 clearing the way for the new, state of the art $560 million research facility.
Chisholm: Well, I think it was absolutely worth it. There was no other place on campus that we could have built that would have allowed us to have this interconnection to all of the other buildings on campus. So that was a real value to actually being able to build on this site, at this place, at this time.
Schutz: The new 12-story building is a LEED-certified, environmentally friendly research facility with a green roof over a blue roof which can retain up to 123,000 gallons of storm water for 48 hours.
The building is already 70% full and expected to reach capacity in a few years. But that eventuality was considered in the design.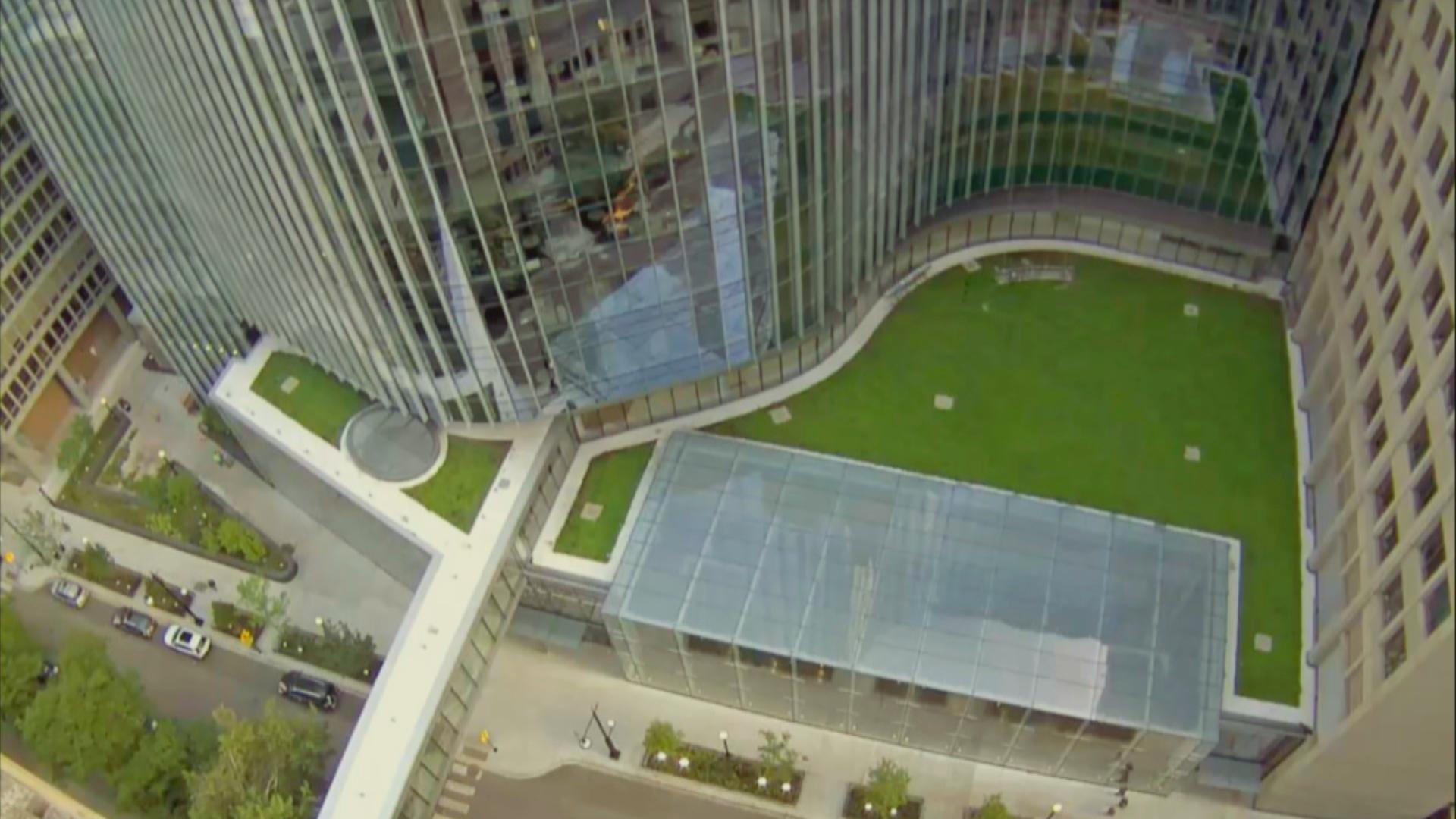 Chisholm: We can actually build up another 20 stories and that'll add another 600,000 square feet of research space.
Schutz: Bringing light into the workspace was key to the design to help the 23 research groups on each floor stay fresh and focused. Another big part of the plan was the open and flexible lab spaces, carved out into distinct areas.   
Dr. Susan Quaggin, Northwestern Medicine Director, Feinberg Cardiovascular and Renal Research Institute: This new, beautiful research building that was designed with these "neighborhoods," so multiple investigators can all work together. And the whole purpose of that is to grow collaboration. Putting people side by side who wouldn't normally talk to one another leads to incredible creativity.
Schutz: Dr. Susan Quaggin is working on various cardiovascular, nephrology and hypertension research studies. With advances in science, it's getting easier for her group to study kidney disease.
Another one of Dr. Quaggin's projects is studying glaucoma, a leading cause of blindness. Ben Thomson, a Ph.D. research associate, has been working on making vascular models to help find a treatment.
Benjamin Thomson, Northwestern Medicine: So some of these patients that have primary congenital glaucoma – some of these are even babies that have very high pressure and very painful for these patients.
Schutz: One thing everyone agrees on is how much better it is in the new building.
Thomson: The new space has really been great because it's very bright. If you had seen the old space you'd see that we had clip-on lights everywhere and now in the new space everything is bright – we can see what we are doing.
Shilatifard: Sun is everywhere, and I think sun is a good thing, you know inspires people to work harder. I think being associated with Northwestern Medicine and being on campus, we're right in the hospitals. People can see the sufferings going on we need to work harder to come up with things that can help humanity.
---
More on this story
This year, Northwestern applied for – and is on track to bring in – more than $500 million in external funding for thousands of research projects.
Learn more about Northwestern's Simpson Querrey Biomedical Research Center, and the genetics project, Ali Shilatifard's research and Dr. Susan Quaggin's kidney project.
---
Related stories:
Northwestern Researchers Reverse Age-Related Memory Loss
Study Finds 'Promising' Results for Lung Cancer Detection Using AI
Northwestern to Study New Alzheimer's Disease Drug
---