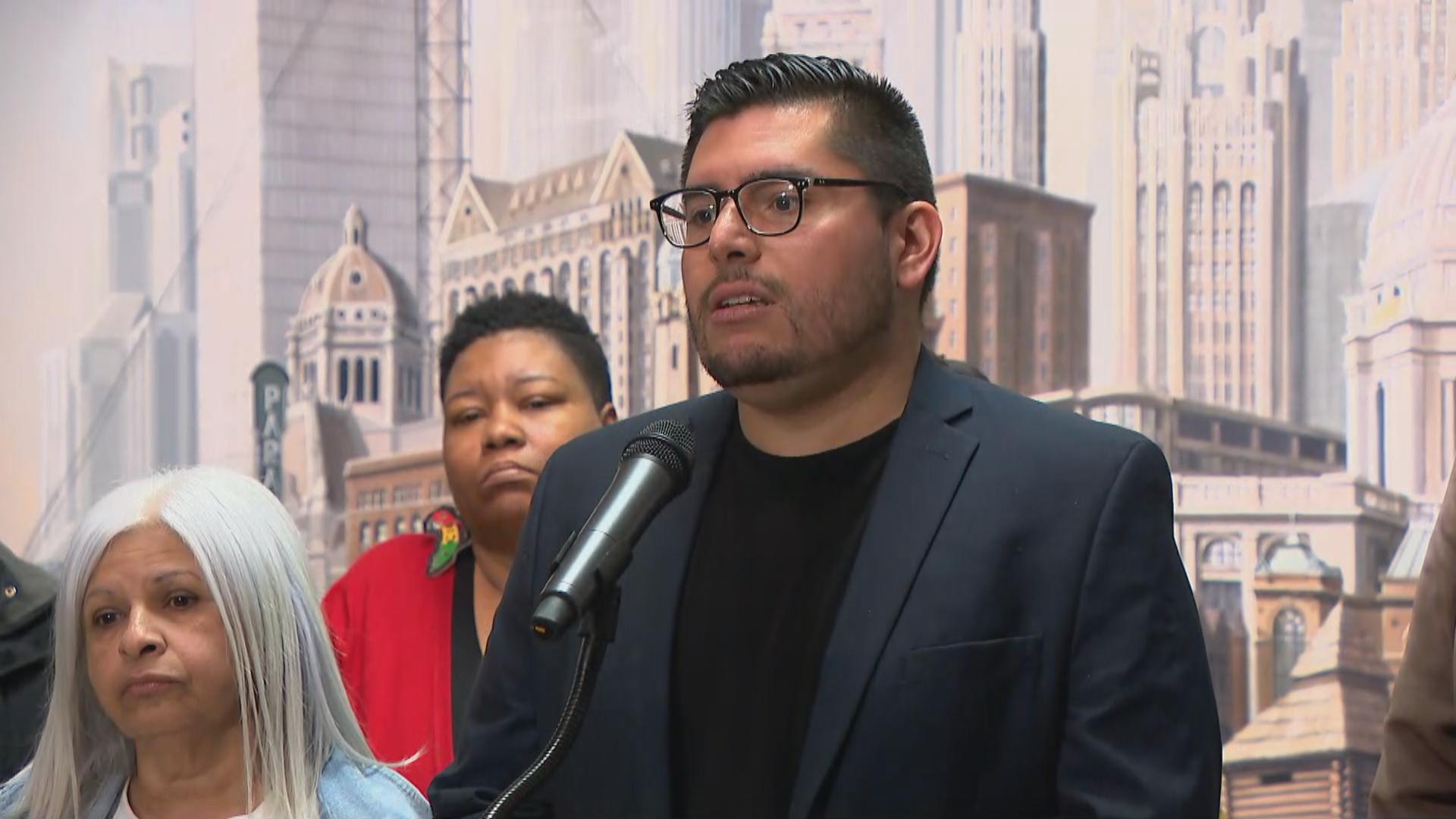 With a new mayor and a growing number of progressive aldermen entering City Hall this month, a Chicago alderman is renewing his efforts to create a community-led council to oversee the Chicago Police Department.
Ald. Carlos Ramirez-Rosa (35th Ward) on Tuesday announced he will reintroduce a city ordinance that would create a Civilian Police Accountability Council (CPAC), an elected body that would include community members from each of the CPD's 22 police districts.
"CPAC is a grassroots ordinance that was created by people who have been impacted by police violence," he said during a press conference on the second floor of City Hall. "It was created by individuals who live in the city of Chicago and know firsthand the harm, fear and distrust that racist policing and police misconduct has on our communities."
CPAC would replace the existing Chicago Police Board and Civilian Office of Police Accountability (COPA) – which both feature members and leaders appointed by the mayor – with a fully-elected body that seeks to "hold police accountable for the crimes they commit and to control and decide how their communities are policed."
The 22 commissioners would be able to hire and fire the superintendent, and otherwise handle allegations of police misconduct and excessive force.
The ordinance is a carbon-copy of a previous measure he introduced in 2016. But that proposal languished for years and never made it out of the City Council's Public Safety Committee, where it eventually died.
Ramirez-Rosa says he now has 16 co-sponsors – twice as many as he did the last time around – including Alds.-elects Jeanette Taylor (20th Ward) and Michael Rodriguez (22nd Ward), who will be sworn in next week. Ramirez-Rosa believes the proposal has a better chance to advance now that Mayor-elect Lori Lightfoot is taking over.
Lightfoot previously served as president of the Chicago Police Board, which has the authority to suspend, fire or otherwise punish officers, and campaigned as a strong advocate for police reform in a city that has shelled out hundreds of millions of dollars in police misconduct settlements in recent years.
But she has already backed another measure drafted by the Grassroots Alliance for Police Accountability (GAPA), which would create a Commission for Public Safety and Accountability that would be able to fire the superintendent. It would include 22 local councils, but rather than eliminating the police board and COPA, this commission would oversee and work with those bodies.
Taylor, who has served as an organizer and parent advocate at the Kenwood Oakland Community Organization, said she's not trying to pick a fight with Lightfoot by supporting CPAC. But she's not afraid of one either.
"She made campaign promises like we all did," Taylor said of Lightfoot. "I didn't come out here to make friends. As a matter of fact, half my coworkers I cussed out already during my organizing days."
Ramirez-Rosa previously said he would accept GAPA's vision if it comes to that. But he dislikes that it would maintain the "existing bureaucracy" he says has allowed police misconduct to continue.
"The existing system is rotten," he said. "It's not serving us, let's get rid of our existing bureaucracy and let's bring in democracy. Let's bring in community control."
CPAC is a more simple solution, Ramirez-Rosa said. But he also understands that many of the same people who will support his ordinance will also back the GAPA plan. Because of that, he believes the time is now for the city to choose a path on police oversight and move forward.
"This is really a moment for the city of Chicago," he said, "to have a real robust conversation about police misconduct and police reform."
Amanda Vinicky contributed to this report.
Contact Matt Masterson: @ByMattMasterson | [email protected] | (773) 509-5431
---
Related stories:
What Oversight Should Civilians Have Over Chicago Police?
UChicago Student Shot By Campus Police Now Facing Criminal Charges
Chicago Top Cop Stands by Letter in LeGrier Investigation
City Drops Fight Against Activists' Involvement in Consent Decree Negotiations
Not Guilty Plea for Man Charged in Killing of CPD Cmdr. Paul Bauer
---