A groundbreaking study involving researchers from Northwestern University concluded that human health can be "mostly sustained" for a year in space, a key finding that figures to help NASA with its mission of sending humans to Mars within two decades.
NASA's landmark Twins Study tracked how Scott Kelly's body changed when he became the first American astronaut to spend nearly a full year in space in 2015-16. Researchers compared the changes to his identical twin brother, retired astronaut Mark Kelly, who remained on Earth.
Because identical twins share the same genetic makeup, the study gave scientists a way to observe how Scott Kelly's body and health were impacted while controlling for naturally occurring physical changes.
As part of the study, 10 research teams from across the country analyzed different aspects of how spaceflight affects the human body, including changes in gene expression, bone density and immune systems.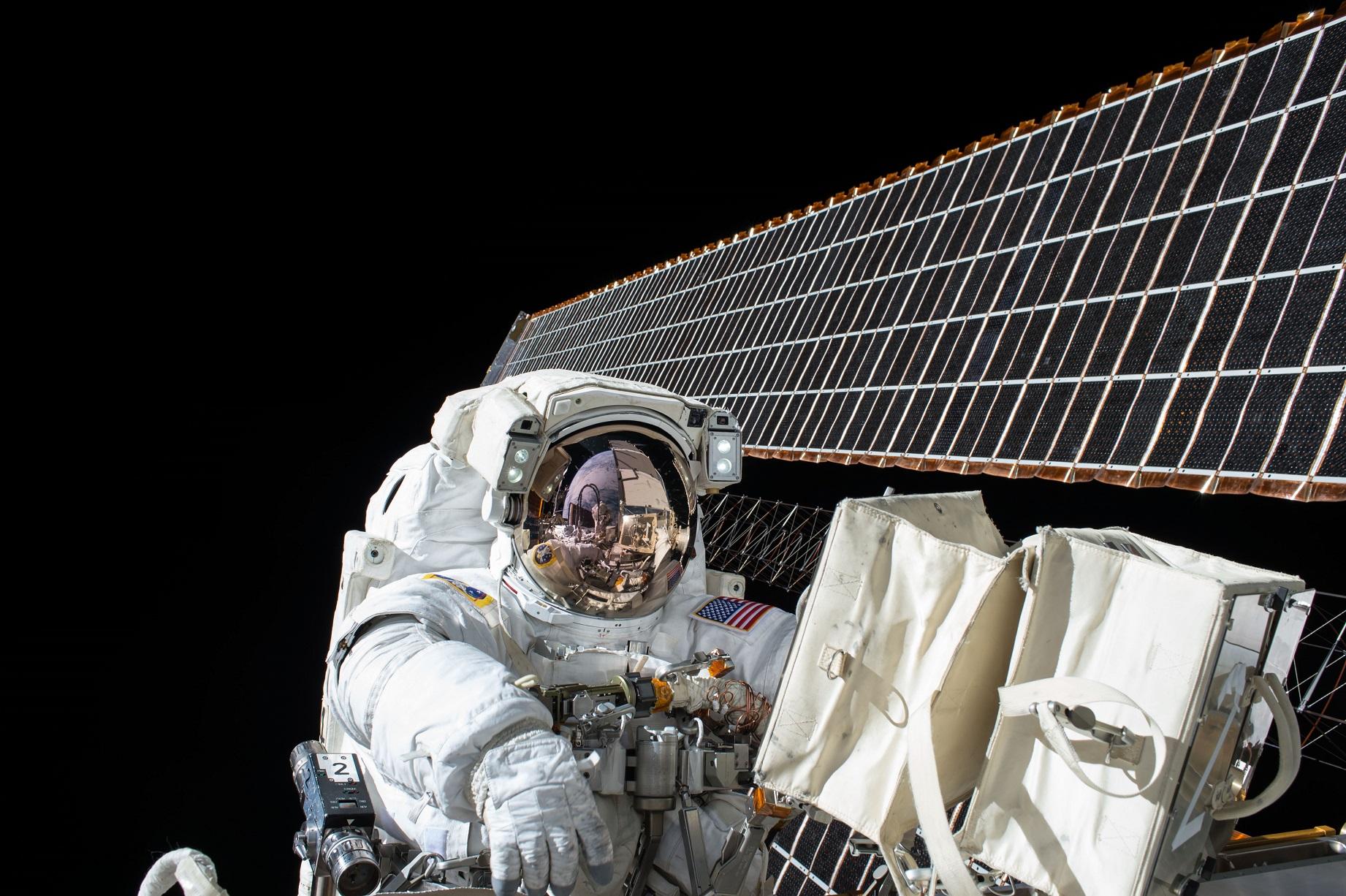 Astronaut Scott Kelly conducts maintenance work on the International Space Station. (Courtesy NASA)
Northwestern researchers focused on changes in Scott Kelly's gut microbiome, finding a shift in the ratio of two major categories of bacteria during his year in space. Gut health affects digestion, metabolism, immunity and has even been linked to changes in bones, muscles and the brain.
Researchers said the findings could help physicians and scientists identify methods to protect the microbiomes of astronauts (and, in the future, "space tourists") during extended periods of space travel, such as the Mars mission NASA plans to execute by 2035. The measures could include administering bacterial compounds such as pre-, pro- and postbiotics that help keep the gut healthy.
"We cannot send humans to Mars without knowing how spaceflight affects the body, including the microbes traveling with humans to Mars," said Northwestern's Fred Turek, who led the microbiome study, in a statement. "And we need to know sooner rather than later."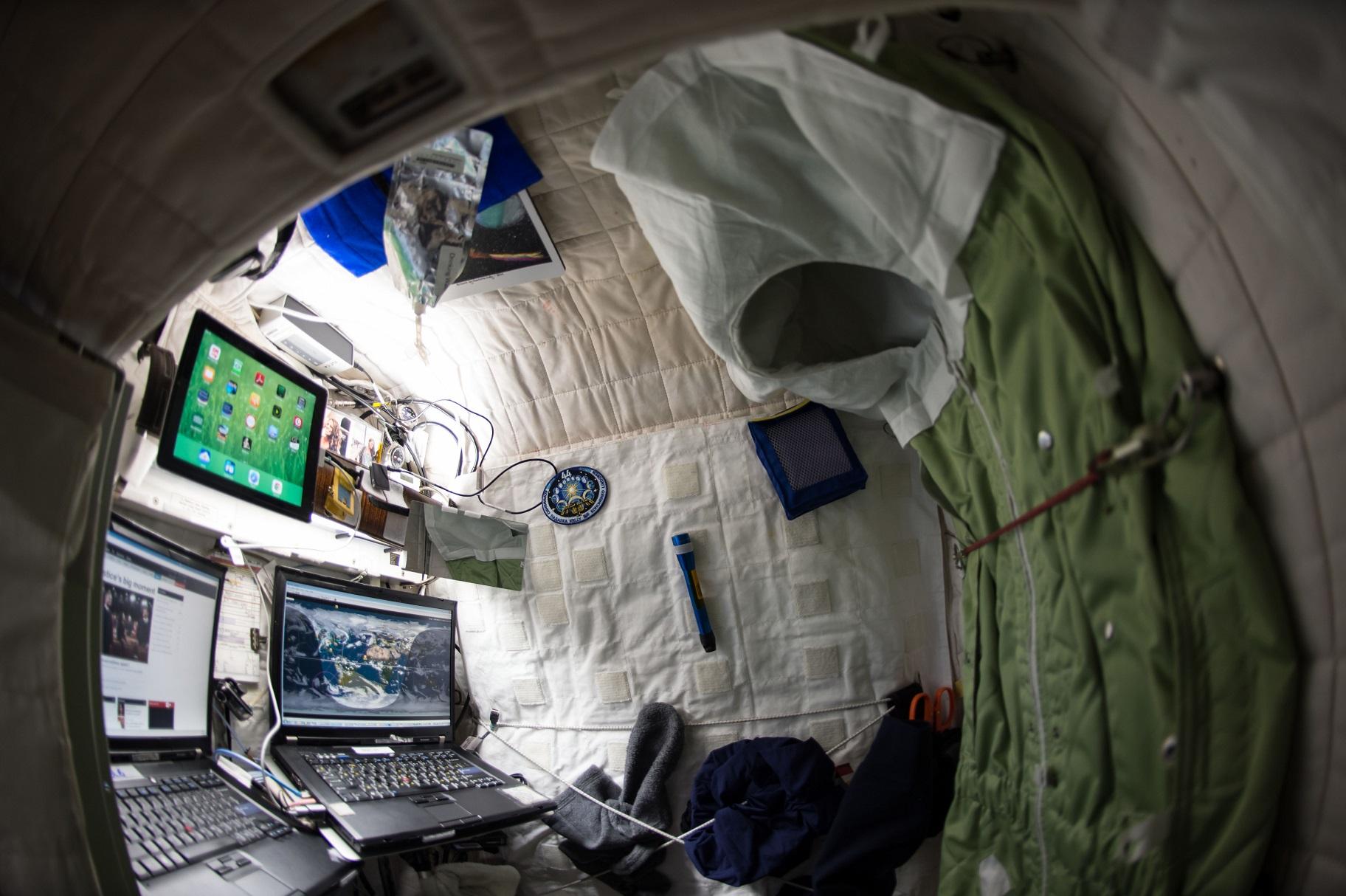 Astronaut Scott Kelly's personal living quarters on the International Space Station (Courtesy NASA)
To conduct the study, Turek and research professor Martha Vitaterna, both of Northwestern's Center for Sleep and Circadian Biology, collected two fecal samples from Scott Kelly before he left for space, four during the year in space and three after he returned to Earth.
Although Scott Kelly's gut microbes changed during his year in space, the diversity of bacteria in his microbiome remained steady, which researchers found encouraging.
Turek said the changes that did occur within Scott Kelly's gut microbiome were likely caused by microgravity, though other factors – such as increased radiation, shifts in circadian rhythms, decreased sleep, lack of air circulation and the stress of living in an enclosed space – could also have influenced the bacteria.
Going into the study, Turek and Vitaterna were concerned that Scott Kelly's diet in space, which included mostly freeze-dried, irradiated, pre-packaged foods, would decrease the diversity in his microbiome. But initial findings showed that diet does not appear to matter as much as they anticipated.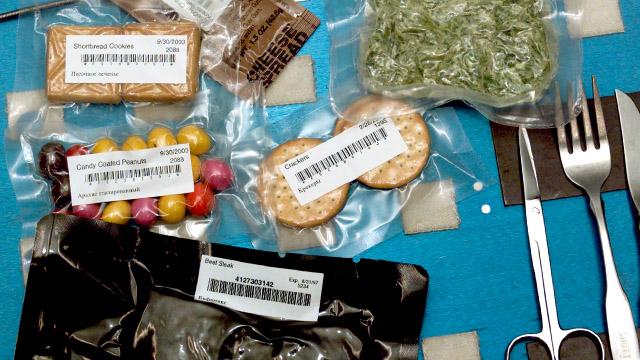 During his year in space, Scott Kelly's diet consisted of mostly freeze-fried and irradiated foods. (Courtesy Northwestern University)
Northwestern's gut microbiome research was one of 10 research projects included in the Twins Study, all of which will be detailed in a comprehensive paper set to publish Friday in the journal Science.
Turek and Vitaterna collaborated with researchers from the University of Illinois at Chicago and Rush University Medical Center.
NASA has recognized the Twins Study as the first of its kind to compare molecular profiles of identical twin astronauts.
"We did compare Scott with Mark, which was interesting," Turek said in a statement. "But the real comparison was looking at Scott's samples from before, during and after flight. That's probably the most valuable information we have."
Contact Alex Ruppenthal: @arupp | [email protected] | (773) 509-5623
---
Related stories:
Of Mice and Men in Space: Chicago Researchers Helping NASA Prepare for Mars