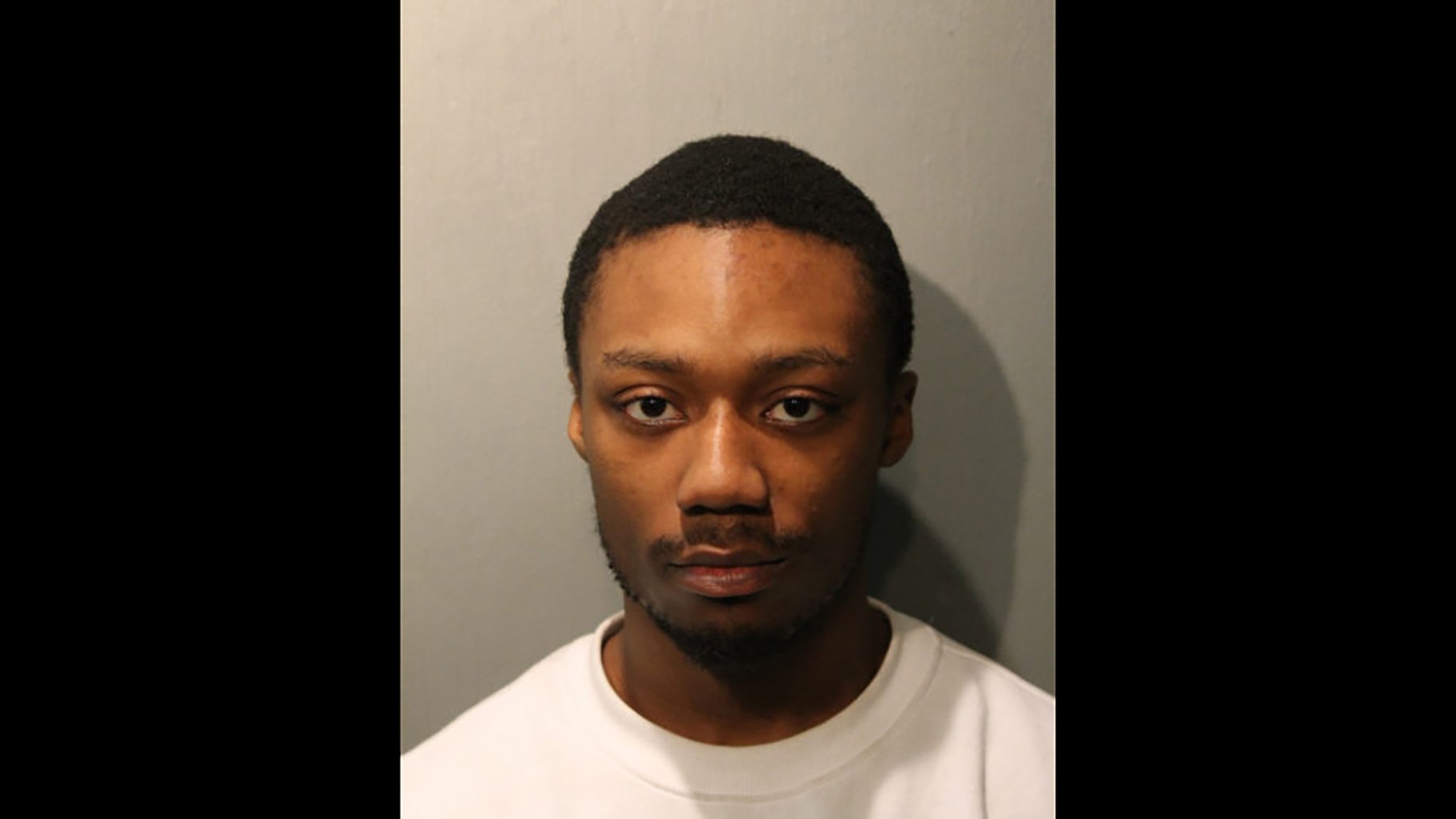 Jaquan Washington (Chicago Police Department)
A third man has been arrested in connection to the fatal shooting last month of an off-duty Chicago police officer who investigators say was killed after the alleged gunman sought to shoot the first Hispanic man he could find.
Jaquan Washington, 22, is facing one count of first-degree murder and three counts of attempted first-degree murder following the March 23 shooting of 23-year-old Officer John Rivera inside his car in River North.
Similar charges have already been filed against Menelik Jackson, 24, and Jovan Battle, 32, who were each arrested within days of the shooting. Washington was taken into custody Tuesday.
Police identified Jackson as the shooter, saying he wanted to shoot a Hispanic man following an altercation earlier that night involving himself, Washington and an unrelated group of individuals at the Rock 'n' Roll McDonald's in River North.
After the fight at McDonald's, police say Jackson left to retrieve a firearm before getting into a white Ford pickup to look for the group he fought with. About an hour later, Rivera – along with his girlfriend, another off-duty officer and a male friend – exited the nearby Stout Barrel House & Pizza restaurant.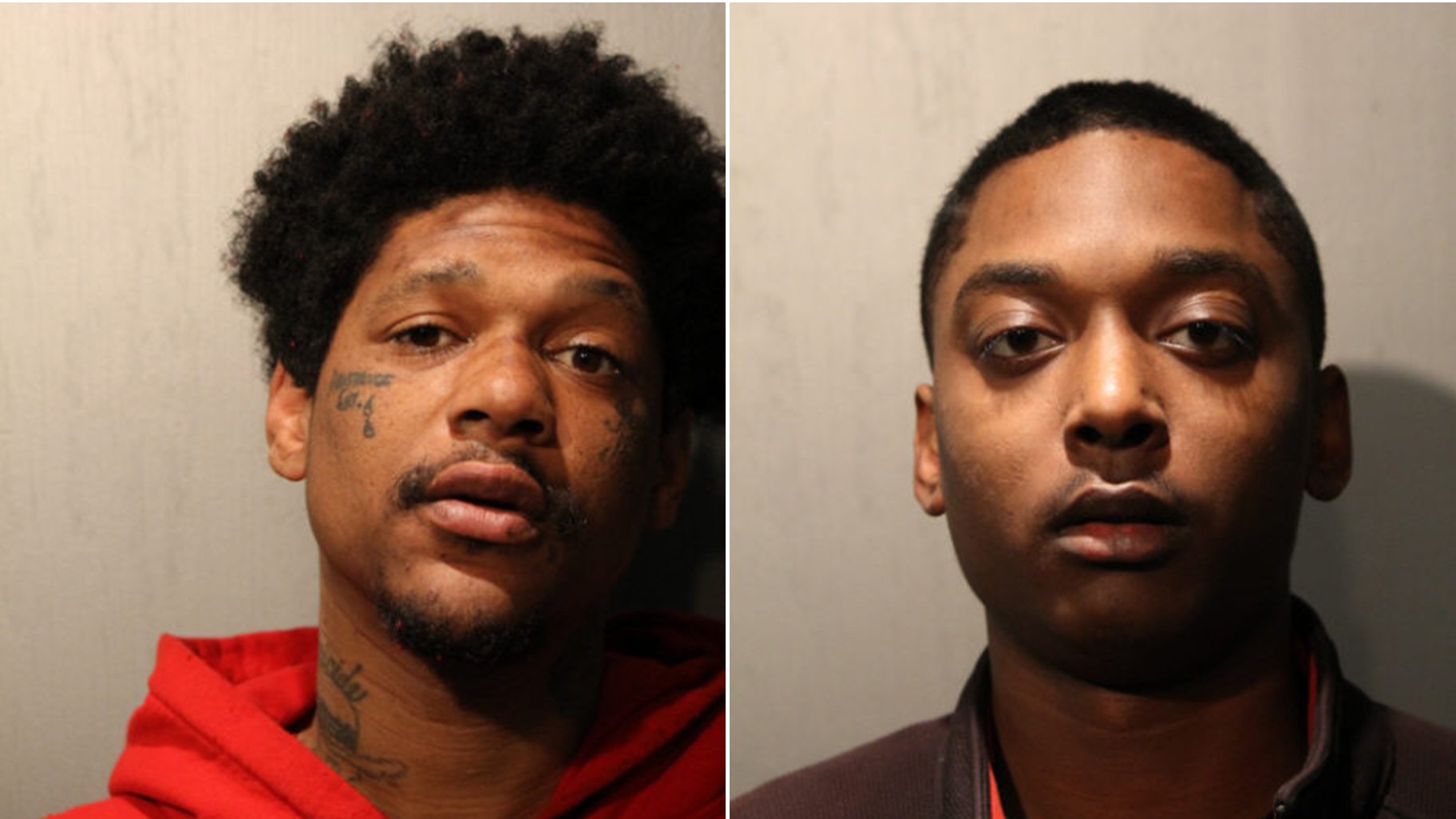 Jovan Battle, left, and Menelik Jackson (Chicago Police Department)
After they got into Rivera's vehicle, they were allegedly approached by Jackson, Battle and Washington. Jackson opened fire, striking Rivera in the face, back and shoulder as he leaned over to protect his girlfriend.
Another man in the car was struck in the shoulder and chest. He survived despite a bullet being lodged in his neck.
Just before the shooting began, surviving victims inside the vehicle heard one of the men state, "Let's blow this bitch up," according to the bond proffer provided at the defendants' initial court appearances. Prosecutors say eight .40 caliber shell casings were recovered from the scene and matched to a handgun recovered from Jackson.
Jackson had previously tried to join the Chicago Police Department. But he was disqualified after being arrested and convicted in an armed home invasion during his application period.
Both Jackson and Battle were ordered held without bond. Washington will make his initial appearance in court Wednesday.
Contact Matt Masterson: @ByMattMasterson | [email protected] | (773) 509-5431
---
Related stories:
Police: Gunman in Officer's Murder Sought to Kill 'First Hispanic Man' He Found
2 Charged in Fatal Shooting of Off-Duty Chicago Police Officer
Illinois State Police Face 2nd Lawsuit Over Aurora Warehouse Shooting
Police: Woman Attacked, Sexually Assaulted in Rogers Park
35 Charged in Connection to Chicago-Based Heroin Trafficking Ring
---