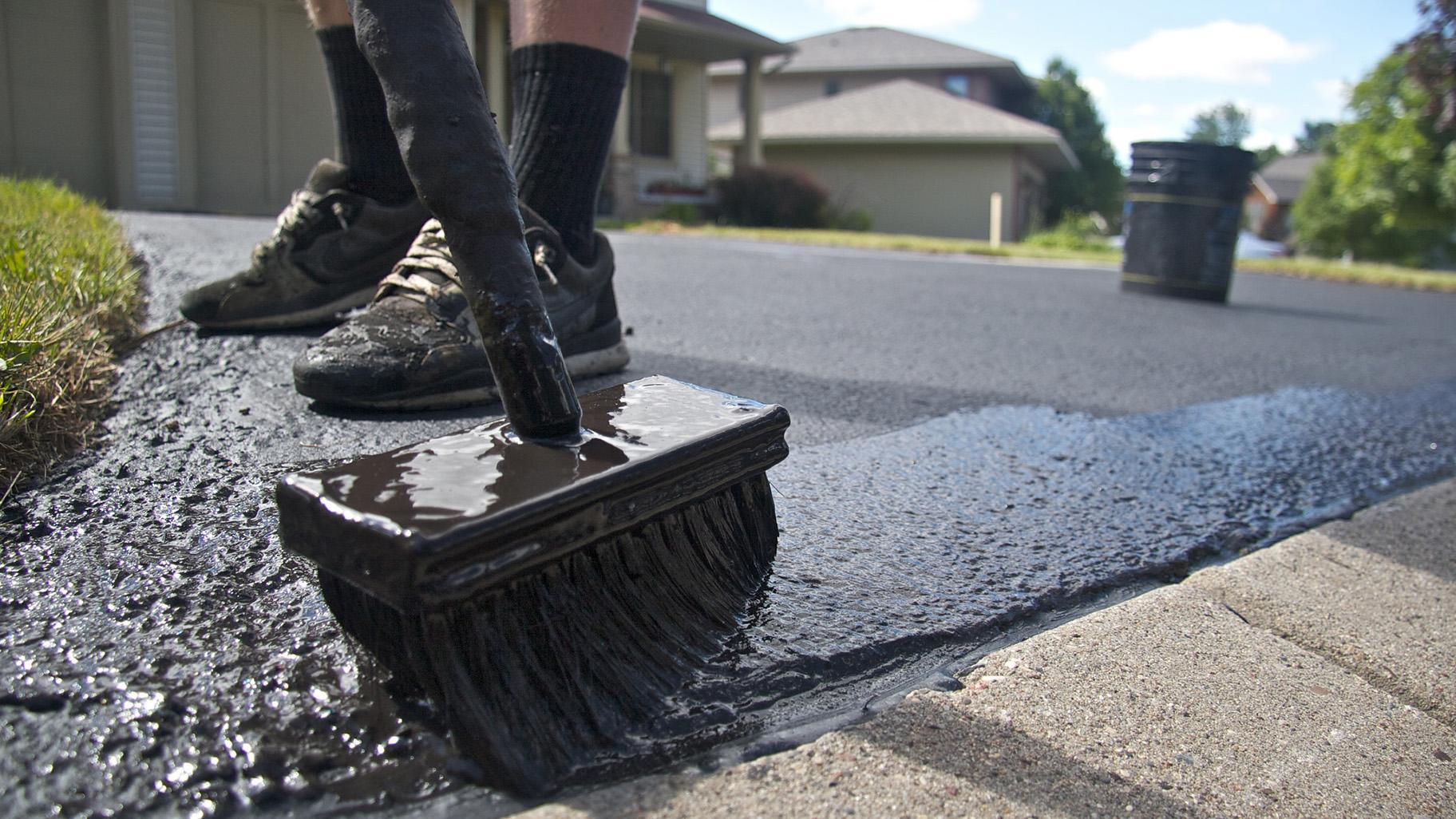 The Minnesota Legislature banned the sale and use of coal tar-based sealants on January 1, 2014. These products were commonly applied to asphalt driveways and parking lots. (MPCA Photos / Flickr)
A new bill would give cities and counties throughout Illinois the authority to ban coal tar-based pavement sealants, which contain hazardous chemicals that have been shown to increase a person's chances of developing cancer.
The sealants contain large amounts of toxic compounds called polycyclic aromatic hydrocarbons, or PAHs, which the National Toxicology Program considers a human carcinogen. According to the nonprofit environmental group the Sierra Club, children living next to coal-tar sealed pavement are 38 times more likely to develop cancer in their lifetime.
Legislation proposed last month by state Sen. Laura Fine, D-Glenview, and state Rep. Robyn Gabel, D-Evanston, would allow county and municipal boards in Illinois to prohibit the sale of coal tar-based sealants and ban its use on any surface except for "highway structures."
Manufacturers across the U.S. have resisted efforts to ban or further regulate use of the pavement sealers, which are used on driveways, parking lots and playgrounds and are designed to extend the life of the pavement by protecting it from wind, rain and other elements.
But according to the Sierra Club, as the sealants wear off, particles containing toxic PAHs break off, then track into homes and wash into rivers and lakes. Children who play on playgrounds and driveways coated with the sealants are most at risk because they are likely to put their hands into their mouths, according to the organization.
Illinois has previously rejected attempts to more strictly regulate coal tar sealants, in part due to the objections of industry.
Several states and governmental bodies have banned use of the sealants, while some jurisdictions in Illinois have regulated them using their home rule authority.
The legislation proposed by Fine and Gabel (Senate Bill 1184 / House Bill 2443) would expand the authority of municipalities and counties, allowing them a clearer path to ban the sealants.
Environmental groups note that alternative sealant products cost about the same and contain levels of PAHs that are 1,000 times lower than in coal tar-based sealers. But many pavement sealing companies in Illinois offer both types of products, and consumers are often not properly informed to make the safer choice, according to the Sierra Club.
Contact Alex Ruppenthal: @arupp | [email protected] | (773) 509-5623
---
Related stories:
Chicago Adopts Stricter Rules for Manganese, Other Pollutants
---