It's been an unprecedented election with more mayoral candidates than ever before. But one thing seems certain: unless all the polls have been wrong, there will be no outright winner Tuesday.
So who is likely to make the April runoff? And has having so many candidates on the ballot fired up voters or simply turned them off?
David Faris expects a low turnout. He's the program director of political science at Roosevelt University and author of the forthcoming book, "It's Time to Fight Dirty: How Democrats Can Build a Lasting Majority in American Politics."
"There's such a large and splintered field so it's really a challenge for the voters," Faris said. "No one has been able to pull away – and by pull away I mean break into the twenties. We have a wide-open race with a very large number of undecided voters … There's a lot of factors working against turnout right now: The weather is bad. The splintered field means that people feel less certain that their vote will have an impact because we just don't know who might end up in that runoff. I think a lot of people are waiting for the runoff to make their decision."
Alden Loury, senior editor on WBEZ's race, class and communities desk, has been particularly impressed by both Lori Lightfoot and Amara Enyia.
"I think they've been polished and sharp at delivery and I think they have spoken to some of the key issues that have been problem areas for the city," said Loury.
Paul Vallas's attention to detail has also caught his eye.
"When Paul Vallas gets in the zone, I think he can be very thoughtful and articulate in talking about some of the minutia around city finances, and I think that is his real lane," said Loury.
Former Police Superintendent Gary McCarthy has surprised him.
"There have been some moments when Gary McCarthy has actually said some fairly insightful and eloquent things, particularly around issues of race," said Loury. "Something that you might not quite expect from him."
Ultimately, Loury thinks the power, money and name recognition of Toni Preckwinkle and Bill Daley will prevail.
"If I had to pick a front-runner I would say very clearly it would be Preckwinkle or Bill Daley," said Loury. "Preckwinkle by far has the most hands-on political experience, particularly in terms of an executive role."
But he notes that Preckwinkle has made some missteps.
"She caught a lot of flack for bringing back the sales tax that she campaigned back in 2010 to get rid of. The pop tax turned out to be a huge fiasco … even beyond the (Ed Burke) scandal, political dealings and decisions that she made in that role I think may have taken some of the luster off her star."
Connie Mixon, director of urban studies at Elmhurst College and co-editor of the book "Twenty-First Century Chicago," also thinks Preckwinkle has been damaged in recent weeks.
"I think part of her problem is she keeps having to fire people," said Mixon. "She can't get out of her own way and certainly her staff is not helping things. Just last Friday she had to fire her campaign manager. She's had a tough campaign."
Given the nature of this race, Mixon is making no predictions.
"It's amazing to see that we have Daley, Preckwinkle and Lightfoot actually tied for first place," said Mixon. "And Susana Mendoza, Gery Chico and Willie Wilson, all of them within striking distance. Nothing will surprise me today."
Faris, Loury, Mixon and Heather Cherone of The Daily Line join us to analyze the election.
---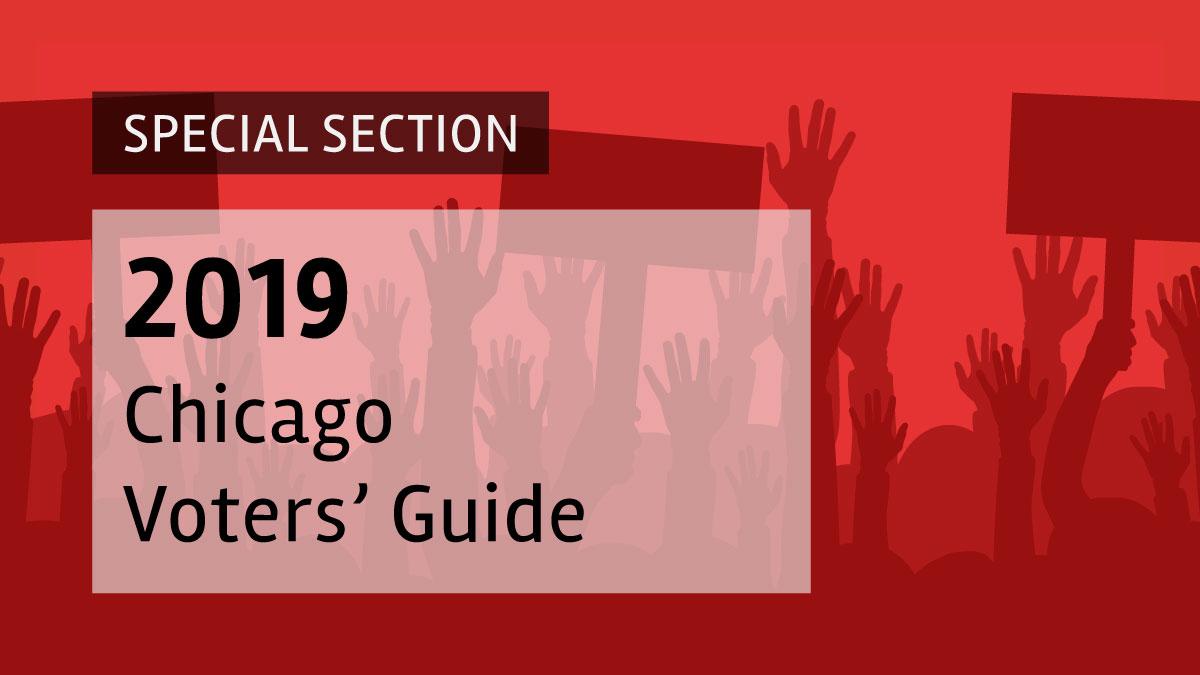 Get more information about the candidates running for mayor, alderman, city clerk and treasurer in our Chicago Voters' Guide.
---