When Ron Wilson came to Bowen High School as a special education teacher in 2000, there hadn't been a wresting program there for four years. Wilson had wrestled in high school and offered to start a team. He began by recruiting five students.   
"And I told those five kids, 'I want you to go and bring a friend the next day,'" he said. "And I told those five that came, 'Bring somebody else.' And we built from there."
They built fast. It took just three years for Bowen to win the city championship. That year, they went on to be the first Chicago Public School to win a state regional title. Since then, Bowen has been one of the winningest teams in Chicago.    
"Wrestling at Bowen is kind of like a phenomenon," said Bowen principal Priscilla Horton. 
Horton arrived at Bowen just a few years ago and was soon confronted by Bowen wrestler pride. 
"They came to see me in like a group," she said with a smile, "and they said 'Ms. Horton, you know, you've been here, you know, for a couple weeks now and you know, you haven't been to a wrestling match yet.'"
Bowen High School is on the Southeast Side of Chicago, an area once dominated by U.S. Steel and other heavy industry. The team is called the Boilermakers. 
In any school, in any city, a coach's influence goes beyond teaching the sport. 
That's especially true – and important – in a school like Bowen, whose students face more than their share of risk and negative influence. Wilson says that during his time as wrestling coach he has lost about 15 wrestlers to gun violence.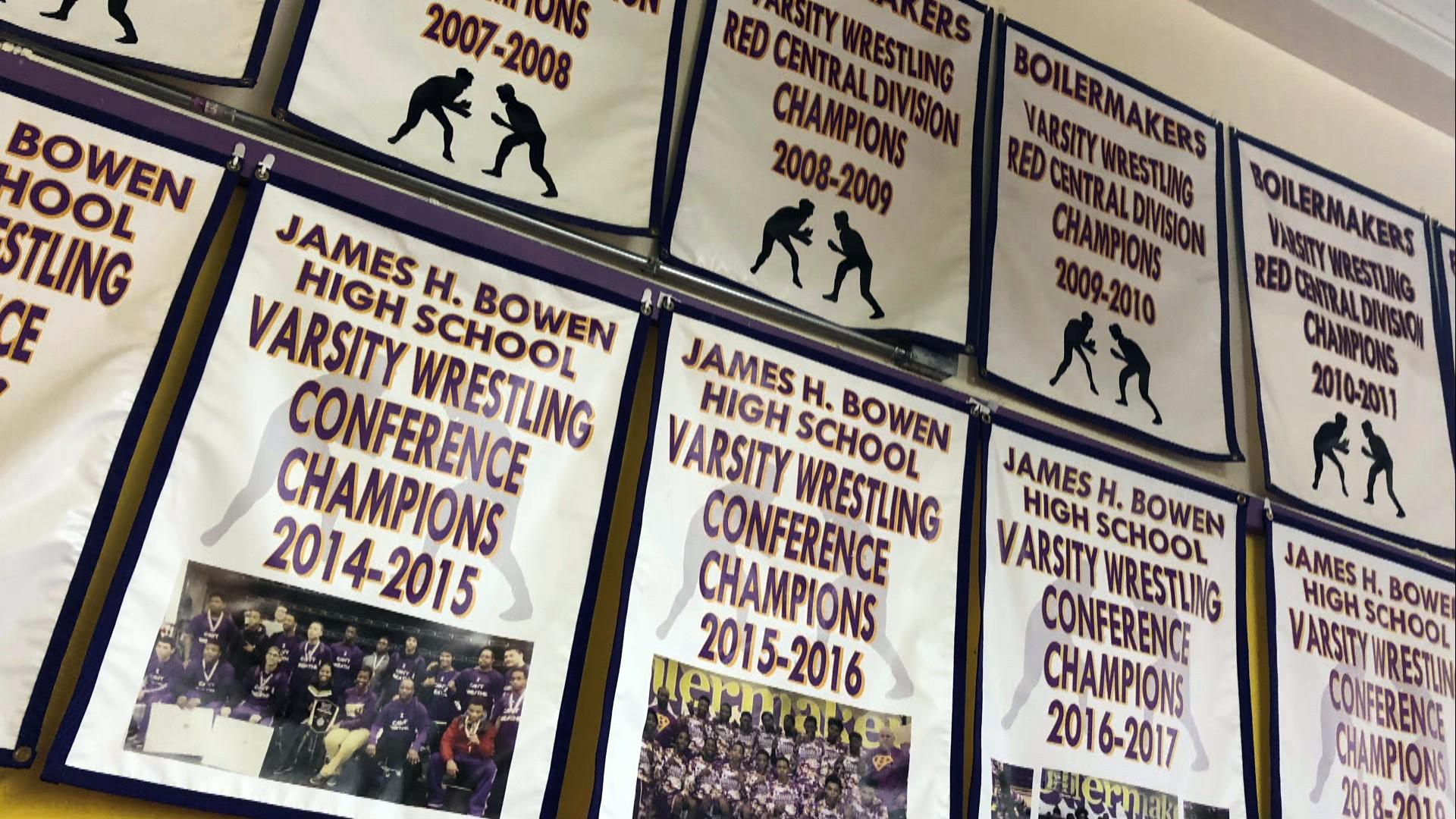 Wilson started Bowen's wrestling program and turned it into a powerhouse.
"And so, you just try to keep them on the right path," he says. "And keeping them into sports keeps them on track."
Horton says the wrestling team is like a family. 
"They stick up for one another, they hold each other accountable," she said. "I'm just glad to be an adopted member of the family."
After he'd been teaching special education at Bowen for a few years, Wilson made a bold career change. He became a full-time Chicago firefighter. But he still coaches the Boilermakers.
"With the fire department," he said, "we work 24 [hours] and we're off 48 [hours]. So, the days that I'm not at the fire department, I'm at the school."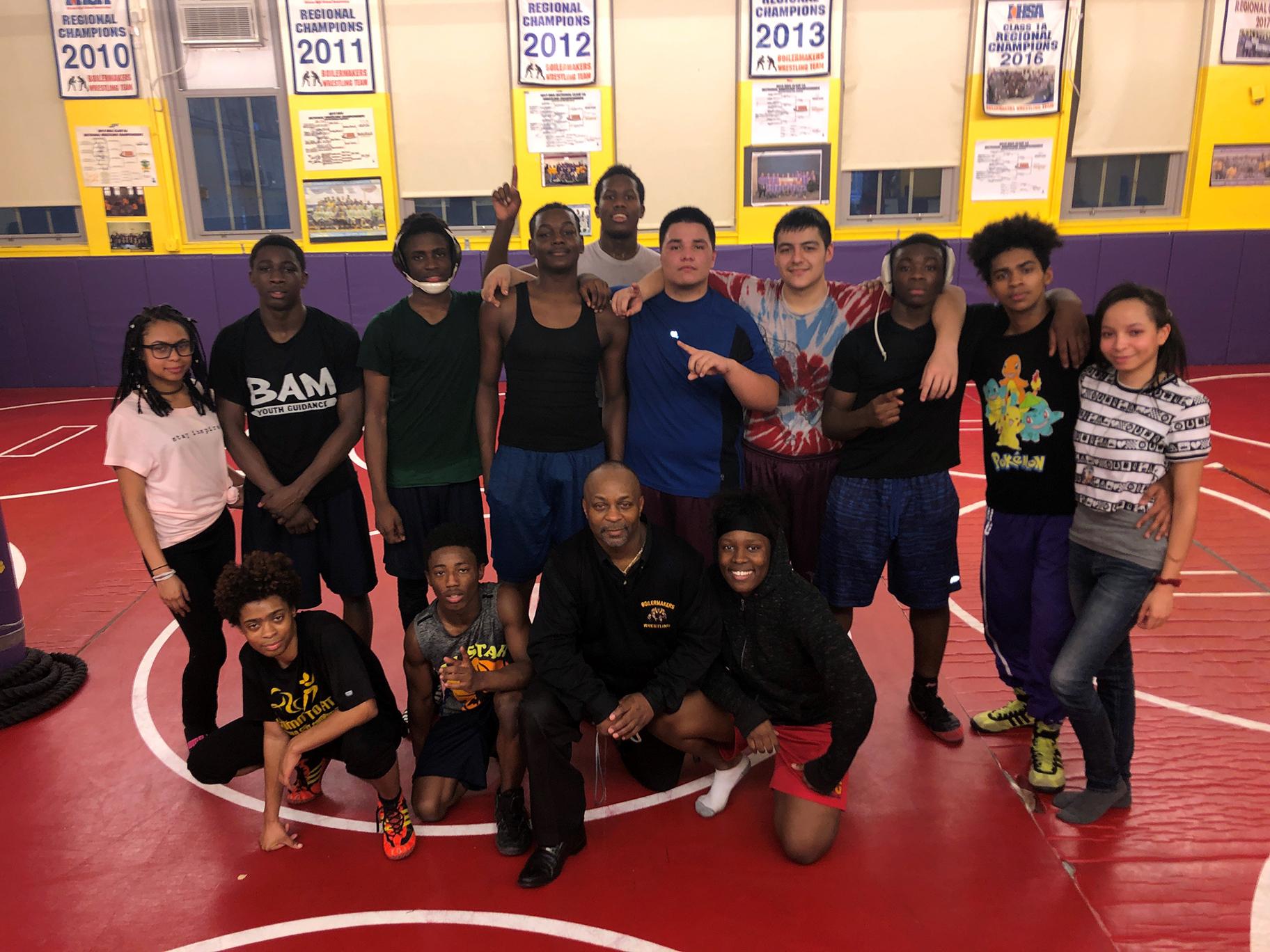 Wilson and the Bowen wrestling team
He also takes all his Fire Department vacation time during wrestling season so he can coach the team full-time.
What does his wife think of that arrangement? 
"She thinks I'm crazy," Wilson said. "But, you know, the thing is, I was that kid. And my coach took care of me."
---
Related stories:
Duerson Act Debate: Who Should Decide on Tackle Football for Kids?
Suburban High School Football in Downward Spiral, Analysis Shows