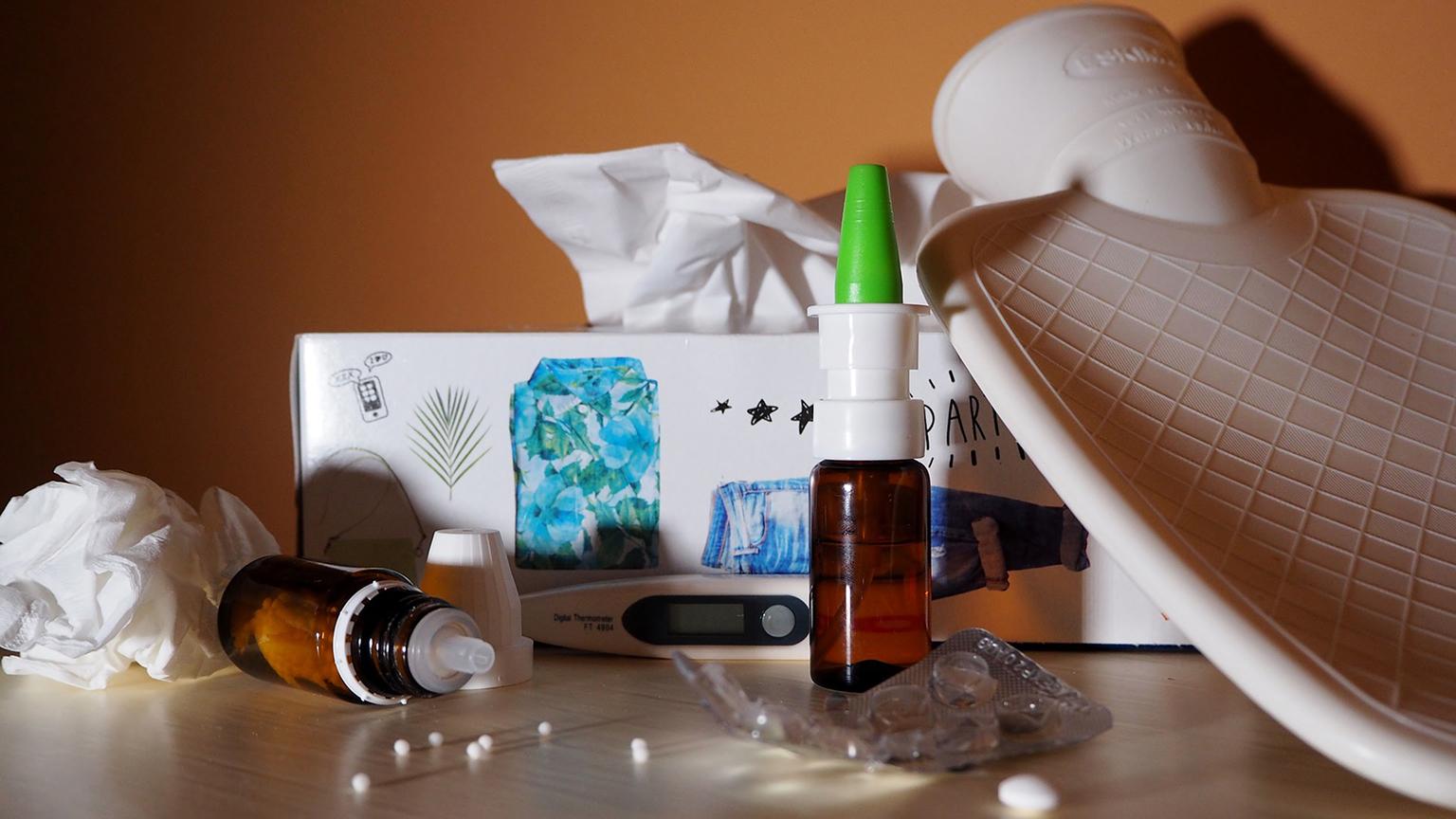 (flockine / Pixabay)
A child in northeastern Illinois is one of 13 across the U.S. who have died from the flu so far this season, according to the Centers for Disease Control and Prevention.
The child died the week of Dec. 23, according to a spokesperson for the Illinois Department of Public Health. IDPH is not releasing the county in which the child died due to patient confidentiality.
The Cook County Department of Public Health did not report any influenza-associated pediatric deaths in its latest flu surveillance report, but it did note that flu activity is increasing.
To date, there have been 22 influenza-related intensive care unit hospitalizations in Cook County this season, according to CCDPH data, which does not include the city of Chicago. The Chicago Department of Public Health reports there have been no influenza-associated pediatric deaths to date, but there have been 16 flu-related intensive care unit hospitalizations since Sept. 30, 2018.
"We are just at the beginning of flu season," said Dr. Sharon Welbel, director of epidemiology and infection control at Cook County Health & Hospital Systems. "So what that means is we still need people who are not vaccinated … to get vaccinated."
The vaccine cannot cause the flu and Welbel says this year's vaccine is "an excellent match" with the strains that are circulating.
So far this season, the H1N1 strain has become the "predominant strain" in the area, according to Welbel. This strain was also predominant during the 2009 flu pandemic that disproportionately affected children, said Welbel. "This year our highest rate of hospitalizations from influenza is in children less than 5 years of age."
While everyone should get the flu vaccine, Welbel emphasizes the importance of vaccinations for pregnant women and people with chronic illnesses, like diabetes, high blood pressure and heart disease. Pregnant women who receive a vaccine are not only protecting themselves, but also their newborns, says Welbel. "We know the vaccine decreases a child's risk of dying from influenza," she said. "It also decreases other risks of being hospitalized or being in the ICU."
In addition to getting the flu vaccine, Welbel recommends precautionary measures such as avoiding contact with people who are sick, washing your hands and avoiding touching your mouth and eyes because your hands may have come in contact with a virus. 
Contact Kristen Thometz: @kristenthometz | [email protected] | (773) 509-5452
---
Related stories:
CDC Urges Flu Vaccinations After 80,000 Flu-Related Deaths Last Year
What Causes the Flu Vaccine to be Less Effective?
UChicago Scientists Develop Tool to Predict Severity of Flu Season
What Causes the Flu to Spread Globally?
---