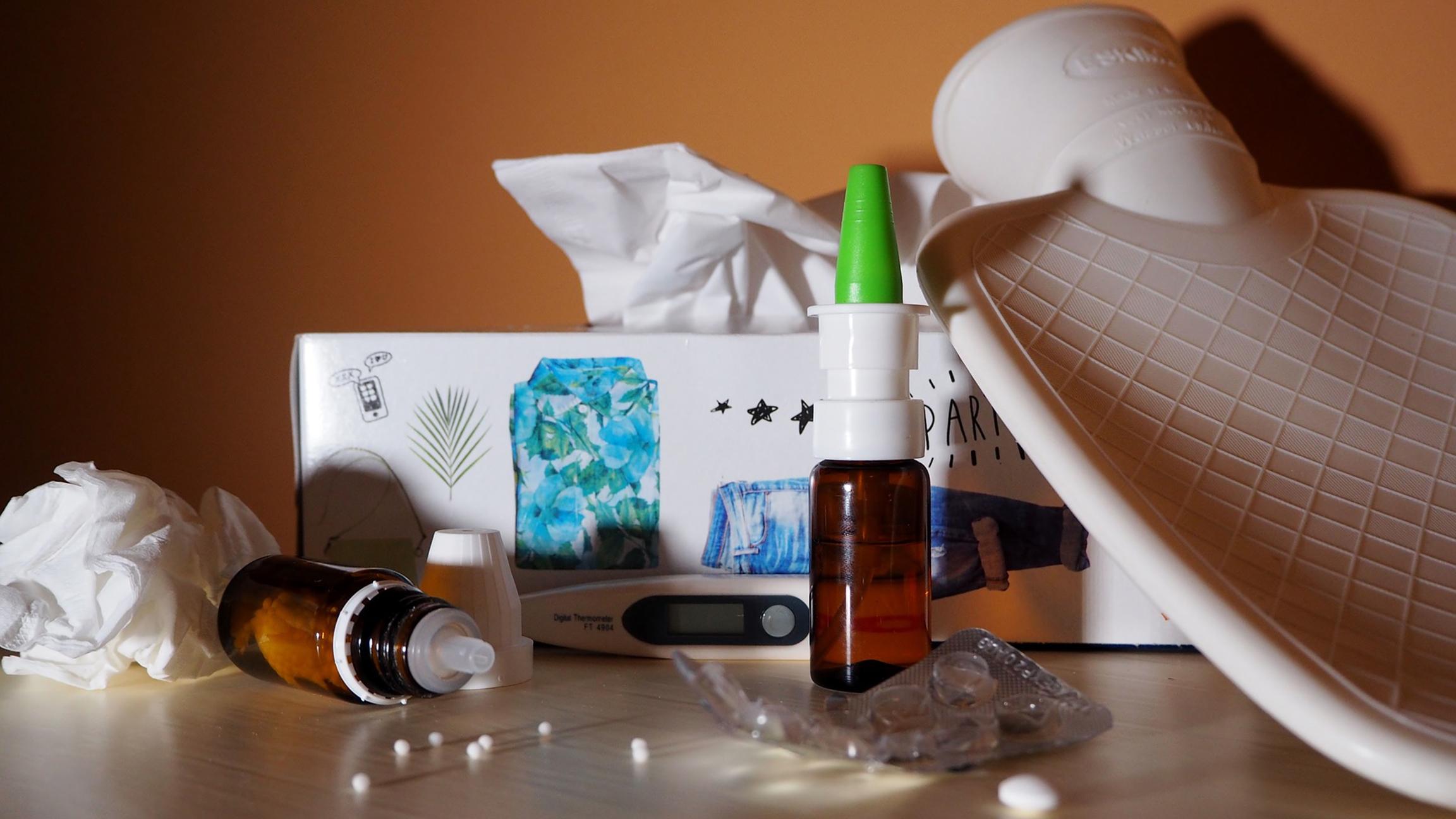 (flockine / Pixabay)
Flu season is right around the corner, and health officials are urging patients to get vaccinated in light of a new Centers for Disease Control and Prevention report that estimates 80,000 Americans died from the flu during the 2017-2018 season.
"Last season illustrated what every public health official knows—influenza can be serious in people of all ages, even in the healthiest children and adults," said U.S. Surgeon General Jerome M. Adams, in a statement Thursday. "It is critical that we focus national attention on the importance of influenza vaccination to protect as many people as possible every season."
The previous high for a regular flu season, based on analyses dating back more than three decades, was 56,000 deaths during the 2012-2013 season. The CDC also reported a record-breaking 900,000 influenza-related hospitalizations last season.
Dr. Jenny Lu, an attending emergency physician in Cook County, said the CDC's numbers were "shocking," but that she's also noticed an uptick in patients with flu-like symptoms.
"We have felt in the last couple of years the number of patients coming in with flu-like symptoms have been really high," said Lu, who works for Cook County Health and Hospital Systems.
During the 2017-2018 flu season, there were 481 influenza-related intensive care unit hospitalizations in parts of Cook County, according to the Cook County Department of Public Health – that number does not include such hospitalizations in Chicago and several other municipalities, like Skokie and Oak Park.
Of the patients admitted to the hospital last season, many were "younger and healthier," Lu said. "A lot of times you expect people that catch the flu are very old or very young, or have some kind of medical condition that predisposes them to catching the flu."
With flu season getting underway, Lu recommends everyone get vaccinated, especially pregnant women.
"We recommend people get vaccinated as soon as they can because it takes a couple of weeks for the immune system to develop an immune response to the flu," Lu said. "In pregnant ladies it's important for them to get it because it helps protect them and their baby." The CDC recommends everyone older than 6 months of age receive a flu vaccine every season.
While last season's flu vaccine was reported be only 36-percent effective, Lu stands by her recommendation.
"It can prevent you from getting the illness and even if you do get the flu, (the vaccine) may shorten the duration or severity of symptoms," she said, adding the vaccine itself will not make someone sick. "The whole purpose of the vaccine is your body is developing immunity to the flu. It's not going to cause you to get the flu."
Contact Kristen Thometz: @kristenthometz | [email protected] | (773) 509-5452
---
Related stories
What Causes the Flu Vaccine to be Less Effective?
UChicago Scientists Develop Tool to Predict Severity of Flu Season
What Causes the Flu to Spread Globally?
---