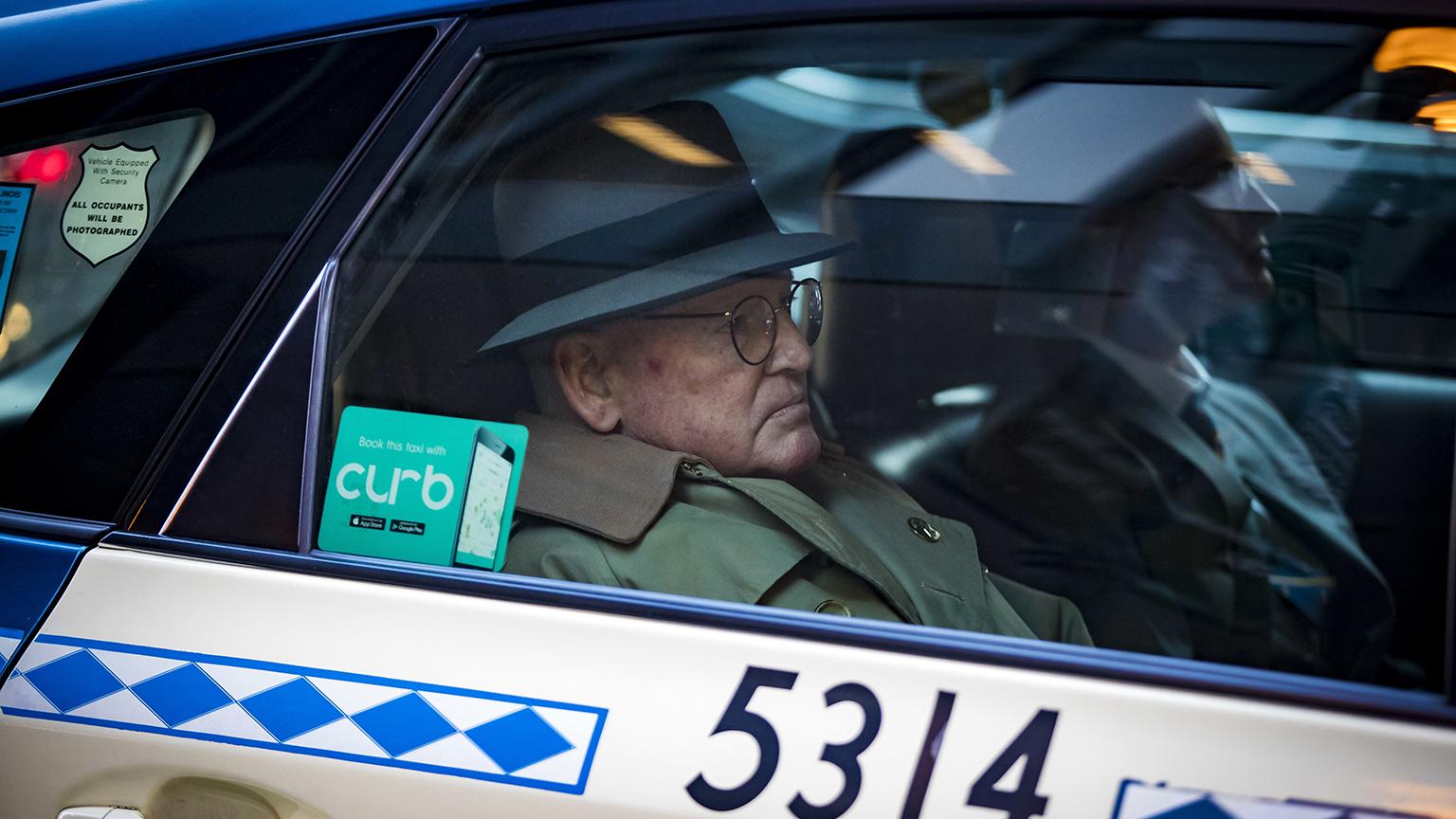 Ald. Ed Burke, 75, departs in a taxi after following his release after turning himself in at the Dirksen Federal Courthouse on Thursday, Jan. 3, 2019. (Brian Cassella / Chicago Tribune via AP)
Just a day after being charged with attempted extortion, powerful 14th Ward Ald. Ed Burke has resigned his post as the Chicago City Council's Finance Committee chairman.
More: Ald. Ed Burke Loses City Council Power
In a statement Friday morning, Mayor Rahm Emanuel said that Burke made the decision to step down.
"I have spoken with Alderman Ed Burke, who agreed that the best course of action is for him to resign as Chairman of the Committee on Finance," Emanuel said. "Because of his affection for the city, deep respect for the institution of City Council and the needs of his constituents, Alderman Burke took the appropriate step to put the interests of the city above all else.
"Committee on Finance Vice Chairman Alderman Pat O'Connor will assume the responsibilities of leading the important work of the committee."
Burke had served as the committee's chairman for more than three decades. 
Still in question is the administration of the city's $100 million workers compensation program. Burke and allies who work for him on the Finance Committee have run the program with no oversight. Burke has fought back repeated efforts at oversight or an audit in the past. It is unclear whether the mayor or new committee chair will call for an audit.
In a federal criminal complaint filed Thursday, Burke is accused of using "his position as an Alderman – including his apparent ability to withhold his official support for the building permit and a related driveway permit – in order to corruptly solicit unlawful personal financial advantage in the form of fees arising from the retention" of his property tax law firm, Klafter & Burke.
Burke faces a maximum of 20 years in prison and a $250,000 fine if convicted.
Contact Kristen Thometz: @kristenthometz | [email protected] | (773) 509-5452
---
Related stories:
Ald. Ed Burke Charged with Attempted Extortion
Former Federal Prosecutor Talks Charges Against Ald. Ed Burke
Political Journalists React to Powerful Alderman's Legal Trouble
Plan Proposes Moving $100M Workers' Comp Program to New Hands
Ald. Ed Burke Holds High-Dollar Fundraiser Amid Federal Probe
FBI Raids Offices of 14th Ward Ald. Ed Burke
What FBI Raid Could Mean for Chicago's Most Powerful Alderman
---