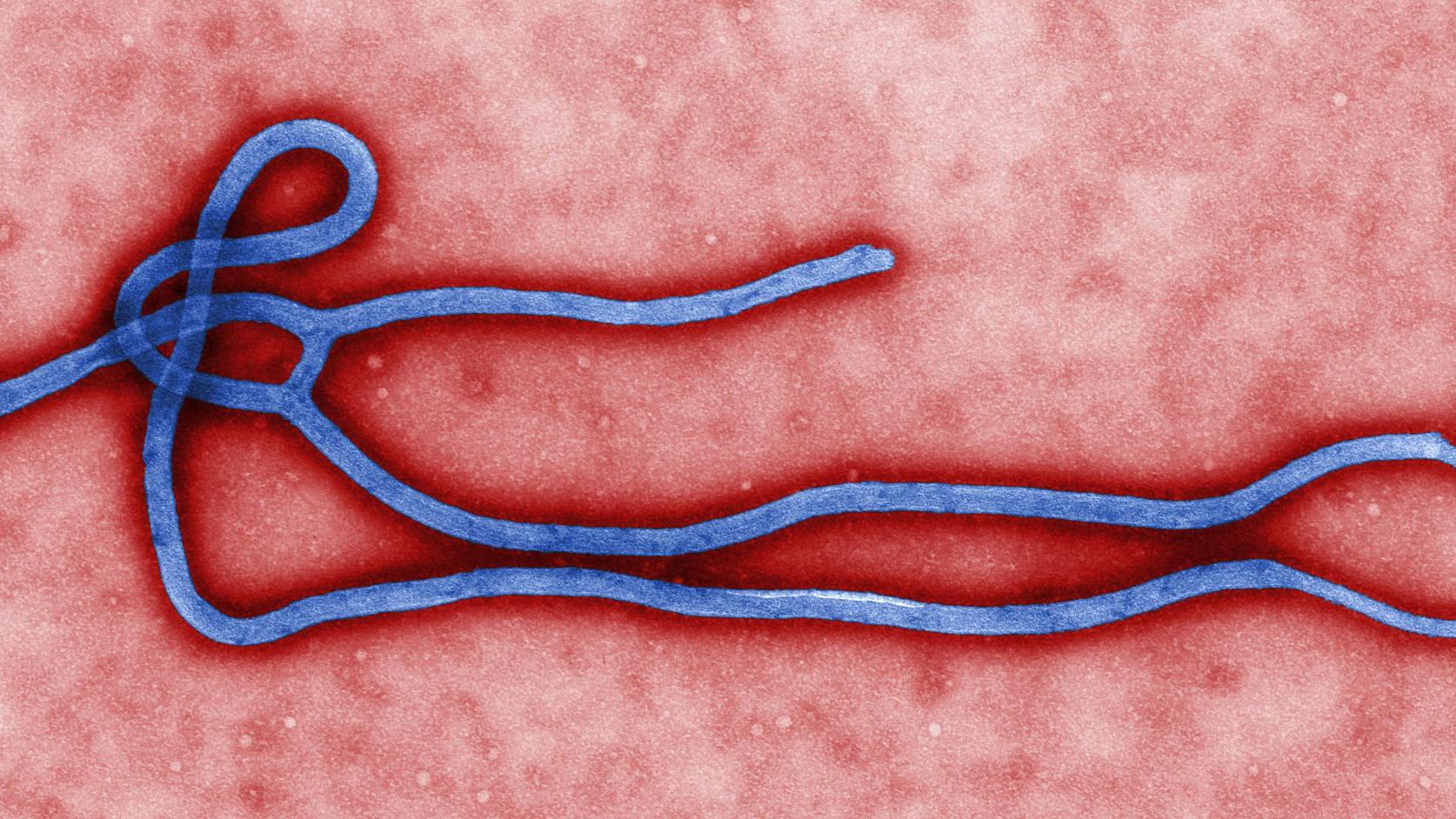 (Centers for Disease Control and Prevention)
From 2014 to 2016, more than 11,300 people died in West Africa during the largest Ebola outbreak in history, according to the Centers for Disease Control and Prevention.
There is no cure for the severe and often fatal illness that causes fever, severe headaches, muscle pain and unexplained bleeding or bruising. Symptoms for the virus are treated as they appear. While the U.S. Food and Drug Administration has not approved any treatments for the disease, results from a 2015 drug trial show an experimental vaccine to be highly protective against the virus.
"One of the scariest parts about the 2014 Ebola outbreak was that we had no treatments on hand; tens of thousands of people became sick and thousands of people died because we lacked a suitable treatment," said Judd Hultquist, assistant professor of medicine in the division of infectious disease at Northwestern University Feinberg School of Medicine, in a statement.
New research by Northwestern University could pave the way for the development of an effective treatment for the rare disease. Researchers have discovered a human protein that helps fight the Ebola virus. 
Like other viruses, Ebola invades host cells and uses them to create new copies of the virus, but researchers discovered that the protein RBBP6 disrupts Ebola's ability to replicate.
"What we envision is a small molecule drug that mimics this human protein and could be used in response to an Ebola virus outbreak," said Hultquist. A small molecule drug is the ultimate goal because these are able to enter cells more easily and, therefore, be more effective, according to researchers.
Scientists identified RBBP6 as a potential therapeutic target by searching for interactions between human proteins and the Ebola virus using a technique called mass spectrometry. They found strong evidence for an interaction between RBBP6 and the Ebola virus protein VP30.
Further analysis revealed a small group of amino acids alone can disrupt the Ebola virus life cycle, according to Hultquist. 
"If you take that (small group of amino acids) and put it into human cells, you can block Ebola virus infection," Hultquist said. "Conversely, when you remove the RBBP6 protein from human cells, Ebola virus replicates much faster."
Until recently, Ebola, like many diseases in the developing world, was understudied. "It wasn't until the outbreak of 2014 that other countries started seriously worrying about the potential for a larger epidemic," Hultquist said.
He says emerging diseases will impact new regions as the world becomes more interconnected and globalized. Climate change could also broaden the reach of vector-borne diseases by expanding the range of mosquitoes, for example, requiring new strategies to stop disease outbreaks.
"It's no longer going to be a local problem that people can afford to ignore," he said. "We should be taking a much more proactive stance against some of these neglected viruses and be studying them in real time — so the next time an outbreak does occur, we're ready for it."
The research was supported by a National Institutes of Health grant and conducted in collaboration with Northwestern University, Georgia State University and the University of California, San Francisco.  
Contact Kristen Thometz: @kristenthometz | [email protected] | (773) 509-5452
---
Related stories:
Noninvasive Wearable Device Monitors Brain Shunt Performance
Study: Gene Linked to Dyslexia May Shield Athletes from Concussions
Diabetes Drug Could Prevent Deaths from Air Pollution, Study Finds
---