It's been quite a month of major achievements in space exploration, mostly at NASA, which has reached some new milestones. Even more are expected in the weeks ahead.
Late last month, InSight, the latest probe sent to Mars, landed flawlessly and so far appears to be performing as planned.
"The thing that InSight will let us see, which we've never really been able to before, is a little bit about what lies at the heart of Mars," said Adler Planetarium astronomer Lucianne Walkowicz.
"Right now we've had, for decades, rovers on its surface and spacecraft that orbit, study its atmosphere, its magnetic field, but we don't really know what the interior of Mars is like. InSight will actually be able to tell us about heat in the interior of the planet, it'll be able to sense any quakes that might be there. And of course, earthquakes here on Earth are really important for us to be able to trace what the interior of our own planet is, so it's kind of a way of figuring out Mars from the inside out, instead of from the outside in," she said.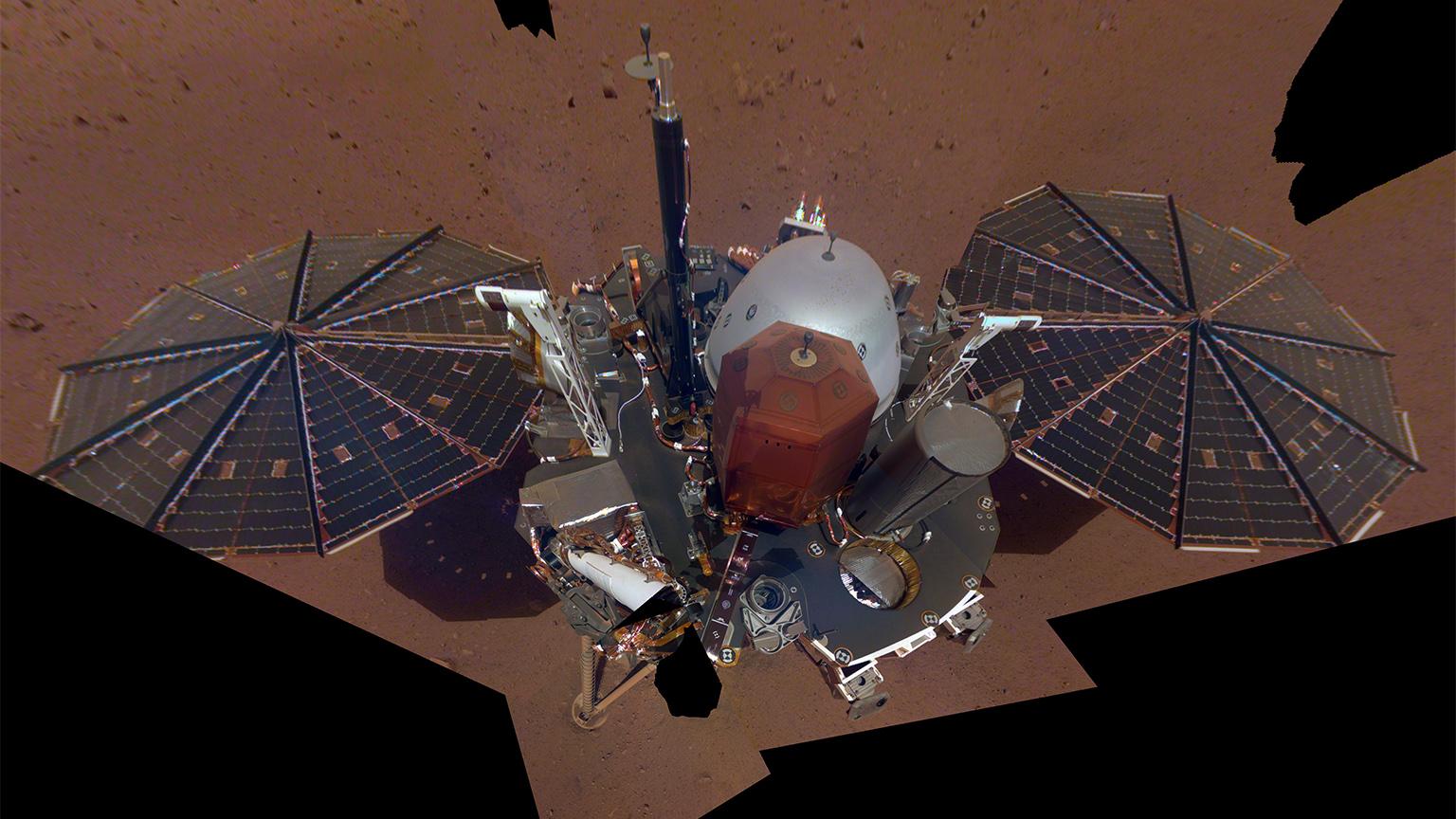 NASA InSight's first full "selfie" on Mars, taken Dec. 6, 2018, displays the lander's solar panels and deck. On top of the deck are its science instruments, weather sensor booms and UHF antenna. (Credit: NASA / JPL-Caltech)
The InSight landing was followed by the arrival at an asteroid called Bennu of the first American spacecraft designed to collect samples from its surface and bring them back to Earth. And on New Year's Day, the New Horizons spacecraft, which made history when it flew by Pluto three years ago, is set to fly by the farthest object ever to be explored by humans.
Walkowicz joins us to explore these cosmic stories.
---
Related stories:
Chinese Spacecraft Enters Lunar Orbit Ahead of Planned Moon Landing
Chicagoans Celebrate Landing of Latest Mars Probe
What Would a US Space Force Look Like? Don't Expect 'Starship Troopers'
---