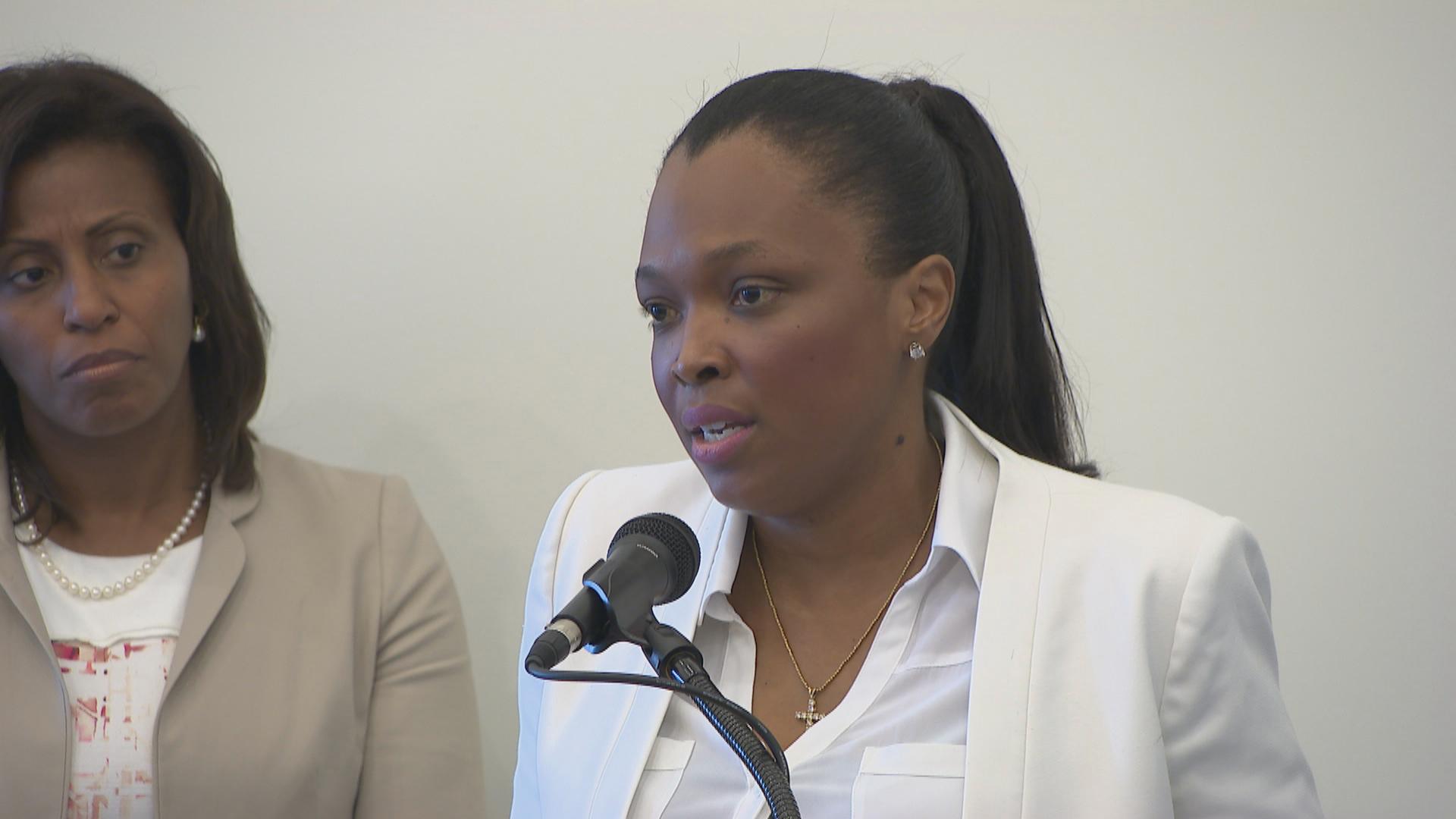 CPS CEO Janice Jackson speaks during a press conference on Monday, June 18, 2018. (Chicago Tonight)
Chicago Public Schools CEO Janice Jackson on Tuesday brushed aside critics who said students in 20 CPS schools were "robbed … of warmth and educational stability" due to a lack of heat Monday.
Chicago Teachers Union President Jesse Sharkey said in a statement Monday that "CPS' un-elected board of education is not fit to oversee a dog park, let alone a school district of over 500 schools. Their neglect of neighborhood public schools is chronic and unconscionable – and for years, they have particularly undercut schools on Chicago's South and West Sides, through deep budget cuts and disastrous privatization schemes."
Properties throughout northern Illinois serviced by Commonwealth Edison experienced power outages following a snowstorm that blanketed the area from Sunday into Monday morning.
CPS did not cancel classes.
Jackson, who was just appointed by Gov.-elect J.B. Pritzker as co-chair of his education transition team, defended the district's response to keep schools open as "swift."
"Anything short of me climbing up a (utility) pole … there wasn't much we could do about it," she said. "It's no secret that there was a weather crisis."
Jackson said that as of midday Tuesday, only one school was without power. Classes there were temporarily moved to an alternative site as called for in that school's emergency management plan. She said vendors were working on a heating issue at another school.
"It's always important for students to be in school after a long holiday weekend. For many of our students, that's the safest place for them to be. The warmest place for them to be," she said. "Many of our families, they don't have the luxury or taking off work … because we have a lot of families where if they don't go to work, they don't get paid. So I was happy that Chicago Public Schools was able to open its doors and make sure that we can educate our kids and keep them warm safe and dry."
Follow Amanda Vinicky on Twitter: @AmandaVinicky
---
Related stories:
Slick Roads, Blowing Snow Delay Air, Road Travel in Midwest
Chicago Warming Centers: 113 Places to Escape the Cold This Winter