President Donald Trump on Tuesday declared that the United States would remain a "steadfast" ally of Saudi Arabia despite the CIA concluding that Saudi Crown Prince Mohammed bin Salman – the country's de facto leader – almost certainly ordered the killing of Washington Post journalist Jamal Khashoggi.
Khashoggi was apparently tortured, murdered and then dismembered by Saudi agents within minutes of entering the Saudi consulate in Istanbul on Oct. 2 as his fiancé waited for him outside.
In a statement that began by declaring "America First!" Trump cast doubt – as he has before – on the work of U.S. intelligence agencies.
"King Salman and Crown Prince Mohammed bin Salman vigorously deny any knowledge of the planning or execution of the murder of Mr. Khashoggi," Trump said in the statement. "Our intelligence agencies continue to assess all information, but it could very well be that the Crown Prince had knowledge of this tragic event -- maybe he did and maybe he didn't!"
The CIA concluded that they had "high confidence" that the crown prince ordered Khashoggi's murder and has a recording of his killing provided by Turkey.
But despite that, Trump said that "we may never know all the facts surrounding the murder."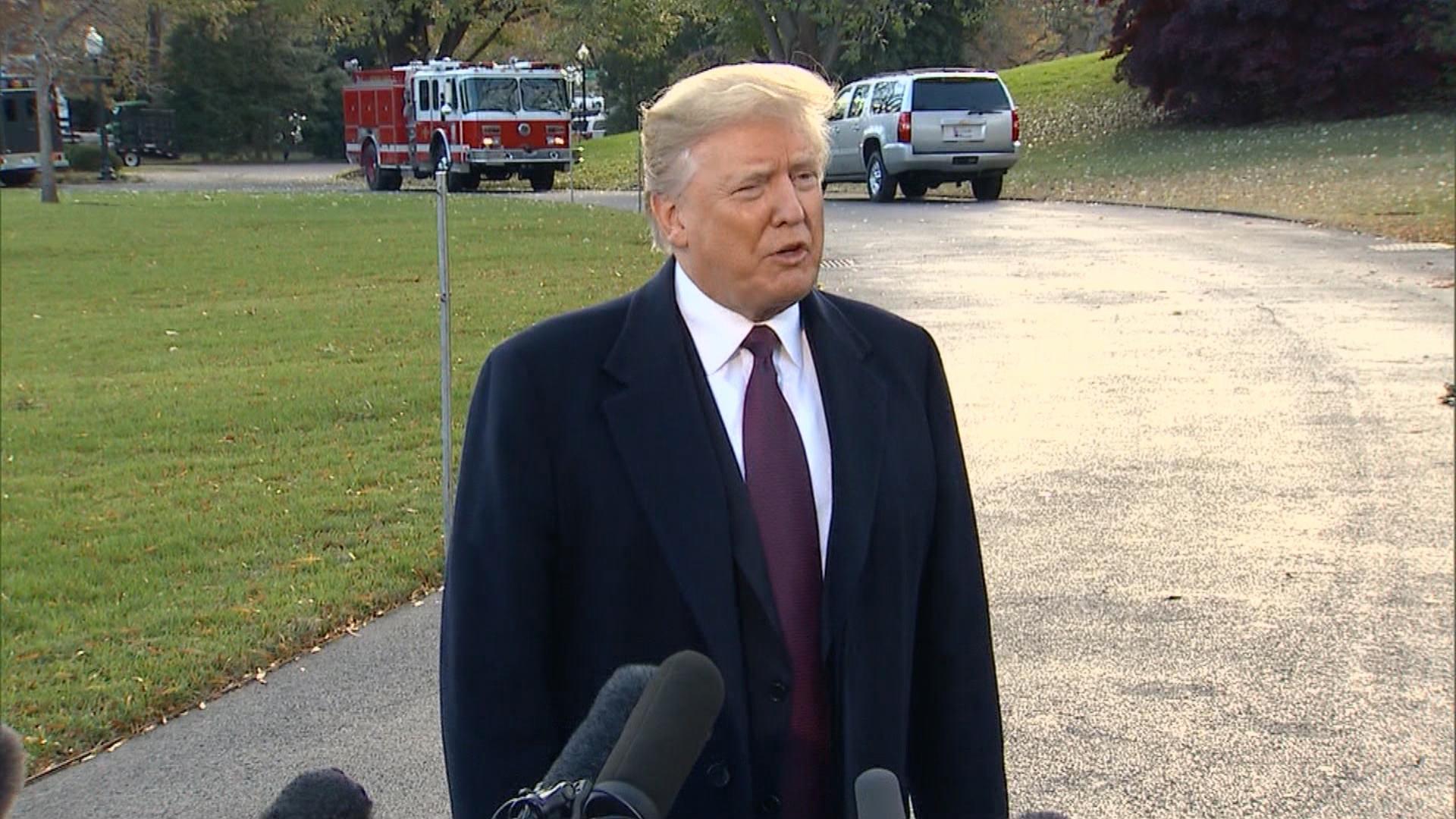 "It's a very complex situation, it's a shame, but it is what it is," President Donald Trump said after releasing a statement about Saudi Arabia on Tuesday, Nov. 20, 2018.
After repeating Saudi Arabian claims that Khashoggi was an "enemy of the state" and a member of the Muslim Brotherhood – a claim denied by Khashoggi's family -- Trump then spelled out the strategic importance of Saudi Arabia.
"They have been a great ally in our very important fight against Iran," Trump said in the statement. "The United States intends to remain a steadfast partner of Saudi Arabia to ensure the interests of our country, Israel and all other partners in the region."
But Cecile Shea, a specialist on global security and diplomacy at the Chicago Council on Global Affairs who spent more than two decades as a U.S. diplomat, said that Saudi Arabia has often been trouble for the United States.
"The reality is that Saudi Arabia has always been problematic for U.S. national security – they export Wahabi Salafist Islam which encourages Islamic extremism in a lot of countries around the world, including Pakistan and Afghanistan," said Shea. "Remember, most of the 9/11 hijackers were actually from Saudi Arabia.
"We have given Saudi Arabia a pass both on 9/11 and on their export of hatred and Islamic extremism for decades now. We've also given them a pass on an absolutely atrocious human rights record within their own country," Shea said.
She said that the U.S. had largely turned a blind eye to Saudi abuses because of America's historic dependence on Saudi oil. But the situation has changed.
"Now the U.S. is the largest producer of oil in the world and we are not as dependent on Saudi Arabia anymore and I think the Saudis know that," she said. "They are fully aware that their political importance to the U.S. is on the decline and so they are looking for other ways to be important to the U.S."
Khalil Marrar, an associate professor at Governors State University and Middle East expert notes that while much attention is focused on the crown prince, the reality is that many in the ruling House of Saud must have supported Khashoggi's killing.
"Since 1932 the Saudi regime has ruled by what they call 'consensus,'" said Marrar. "The truth is that none of this would ever have happened if there was not a consensus not against Khashoggi per se but against what he represents – westernization and liberalism. I wish we would get beyond looking at just one figure. The Saudi elite is behind it and the Saudi elite is behind Mohammed bin Salman."
And Shea said that the crown prince – also known as MBS – may not be the reformer he first appeared to be.
"We misjudged MBS. Not only is he politically unsophisticated, I am worried that he is at his heart a sadist or even a sociopath," she said.
Shea and Marrar join Eddie Arruza to discuss the U.S.-Saudi relationship in the aftermath of Khashoggi's murder.
---
Related stories:
Former NATO Ambassador Says Trump Abdicating Global Leadership
New Book Argues US Foreign Policy is 'Doomed to Fail'