Video: Reem Asaad describes the misperception societies tend to have about Saudi women, and touches upon the increasingly changing culture in her country. (Credit: Maya Miller)

It was a warm summer night in 2008 when Reem Asaad went shopping for undergarments in her home of Saudi Arabia. A banker and university lecturer, Asaad was frustrated, yet not surprised, when she had a less-than-pleasant encounter with the male staff working at the store.
That's the experience Asaad identifies today as the one that triggered her to take action.
"What came to mind back then was to report that particular staff member but because consumer rights were so weak back then … I resorted to Facebook," Asaad said Monday from her hotel in downtown Chicago. 
Just three people responded to Asaad's post and calls for organizing that first day, but within a year that number swelled to approximately 10,000 people from around the world. Her stated goal was focused and specific: to replace male employees in women's undergarment shops with females. 
Within a year of the initial post, Asaad organized a 10-day workshop to train women how to fit and sell undergarments to other women. With a generous donation of merchandise from a Missouri-based Victoria's Secret staff member and help from a global bra designer from Sydney, 26 women were trained in retail in what has since been named the "lingerie campaign."
In 2011, King Abdullah issued a royal decree requiring lingerie outlets to be staffed by Saudi women. The following year, Asaad was listed as the third most powerful Arab woman by Arabian Business magazine. She estimates that 50,000 to 60,000 women now work in the retail sector, yet acknowledges that complaints over these developments remain. 
As a graduate of Northeastern University's MBA program, Asaad has been fueled by the notion that economic independence is the basis for any form of progress. She's practiced this mantra in her own life, holding salaried positions in various banks since 1998.
"Going back in time to 2008 when I started campaigning for women's rights in the workforce, I knew that talking about civil rights doesn't mean much when you can't go out and have the ability to earn income," Asaad said. "That's why I tend to call it a social economic movement. ... Without financial independence, there is no independence."
With a retail industry dominated by men and laws restricting women from working, a number of Asaad's friends and colleagues had expressed embarrassment over having to purchase their undergarments from male staff. Many even stopped buying these garments altogether. 
"For some reason, I suddenly became an activist," Asaad laughed. "Which is not the case; I'm simply a bank staff member."
While Asaad is the first to admit that luck played a role in the success of her campaign, she affirms that its specificity and its targetting of the retail sector, rather than the government, is what enabled it to flourish.

"You're changing a generation of children seeing their mothers wake up and going to work every day."
–Reem Asaad
---
Asaad is in Chicago as part of an initiative by WorldChicago to develop what the nonprofit has dubbed "citizen diplomacy." Sponsored by the State Department, the group is one of 90 nationwide that aim to educate international leaders on domestic culture, and provide U.S. citizens the opportunity to learn about other societies from individuals like Asaad.
On Tuesday evening at the Chicago Cultural Center, Asaad is addressing the way social media has impacted Saudi Arabia's transitioning and often misrepresented culture. The banker, who credits her husband for supporting her every initiative, nods to her three daughters as reflections of the changing landscape.
While Asaad mused over how great it would be to have a magic wand to expedite change, she expressed optimism for the state of women's rights in Saudi Arabia moving forward. Specifically, Asaad pointed to the unique role social media is having in accelerating trends and providing her daughters' generation with its own media-driven universal language.
"I'm preparing these girls, they're seeing a role model in me," Asaad said. "And you can apply that to every woman who was previously sitting at home and doing nothing besides cooking and cleaning, but now is going to work and … bringing money to the table at the end of the day."
Follow Maya Miller on Twitter: @MayaTMiller
---
Related stories: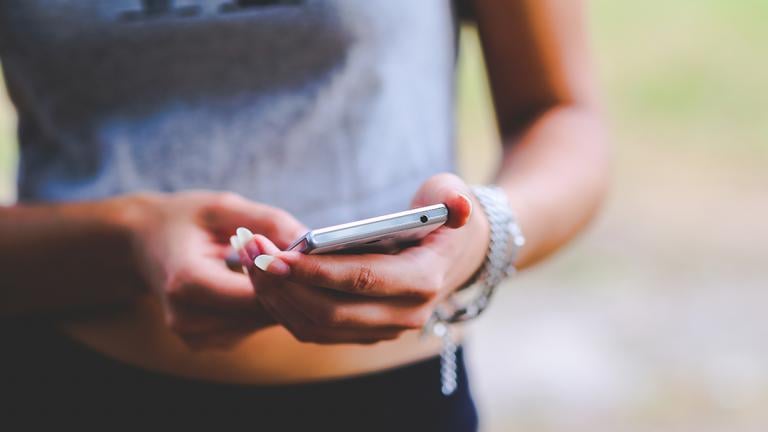 Jan. 9: Social media has become a ubiquitous fixture of our daily lives. We discuss the varying effects of such digital communication tools on young people.
---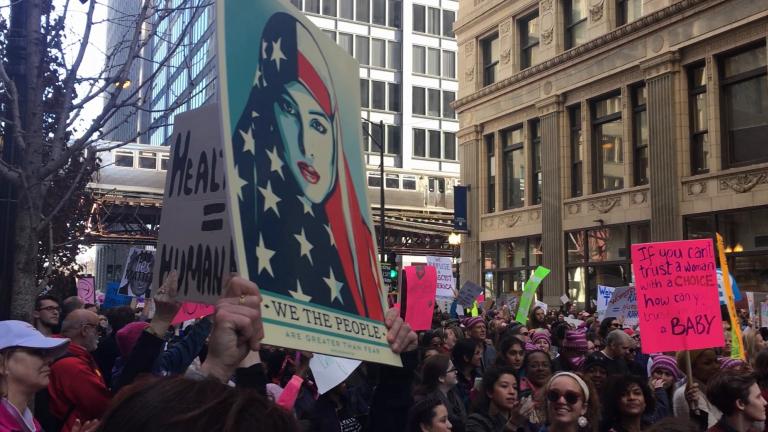 Thousands of Demonstrators Flood Loop for Women's March on Chicago
Jan. 22: Chants of "this is what democracy looks like" echoed Saturday through the streets of downtown Chicago as an estimated 250,000 individuals flooded the area to take part in the Women's March on Chicago.
---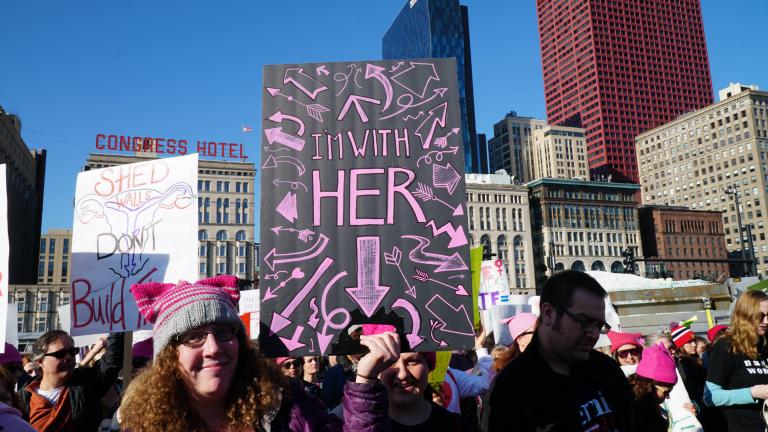 Photos: Personal, Political Messages at Women's March on Chicago
Jan. 23: Signs displaying personal messages on issues such as women's rights, democracy, health care and LGBTQ rights were carried by many in the crowd of thousands Saturday at the Women's March on Chicago.
---
Audio Attachments:
Asaad says civil movements like the Women's March are illegal in S.A, and discusses the keys to the success of her campaign.