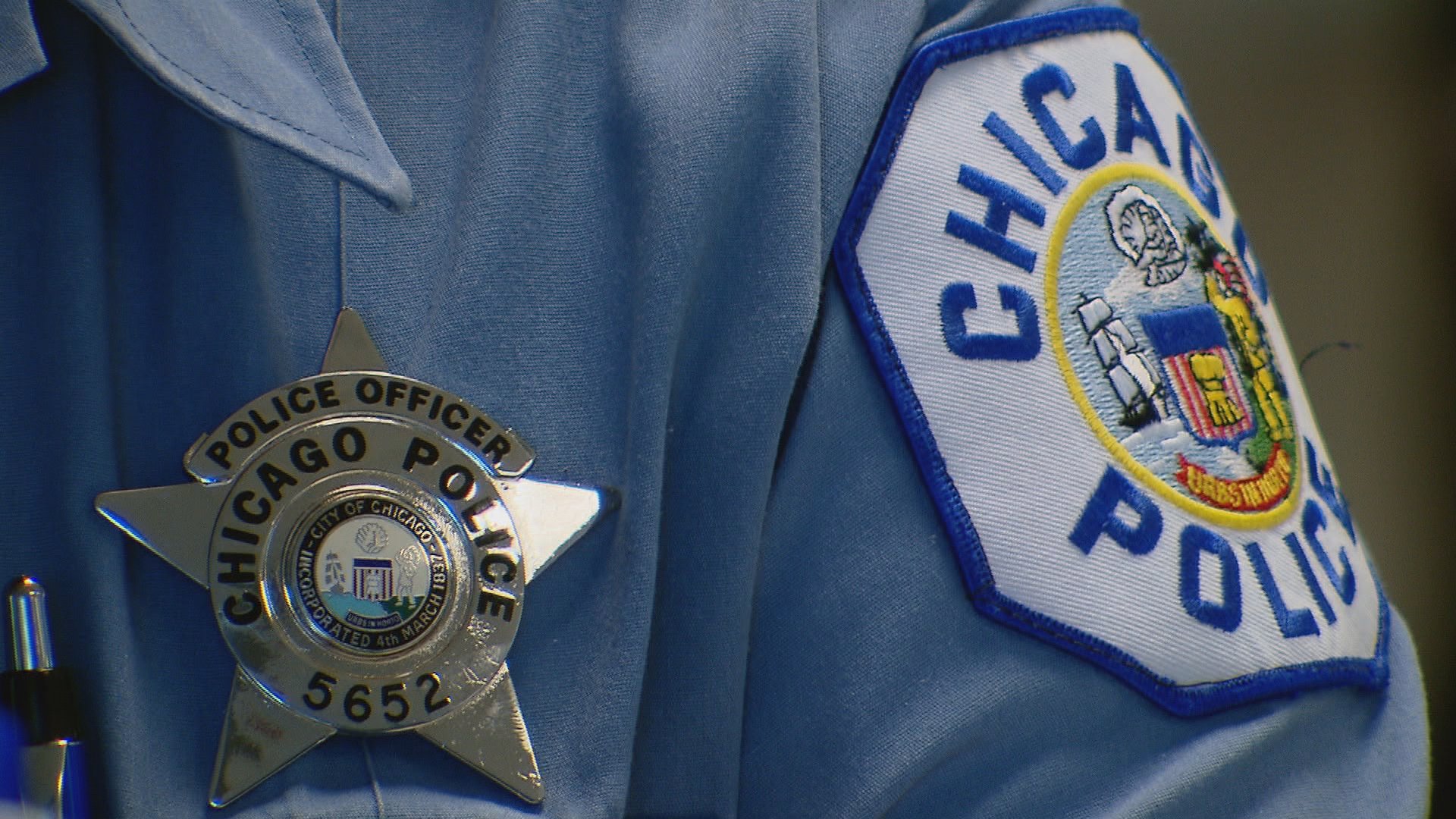 Five high-ranking members of a South Side gang face federal murder and racketeering charges after authorities say they and their associates "terrorized" the Englewood neighborhood, carrying out 11 killings in the area and bragging about the slayings on social media videos.
Four members of the Goonie Boss gang faction were indicted Thursday in Chicago for their participation in a criminal organization that "murdered its rivals, intimidated witnesses to crimes, and publicly boasted about their gang activities on social media." They were among 23 Goonie members arrested in relation to a joint state and federal investigation.
"People in Englewood wish for the same things as everyone else: peaceful, healthy and thriving communities," Cook County State's Attorney Kim Foxx said. "They deserve to live their lives free from the terror and trauma of ongoing violence. Today's announcement … is a major step for the quality of life in these communities that they so deserve."
Twenty-two-year-olds Romeo Blackman and Terrance Smith, 27-year-old Jolicious Turman and 21-year-old Nathaniel Mcelroy were each charged under a federal indictment under the RICO (Racketeer Influenced and Corrupt Organizations) Act, which allows them to be charged for crimes they ordered, but didn't directly commit.
The federal racketeering indictment charges 10 murders, six attempted murders, and two assaults. A fifth gang member, 19-year-old Christian Sivels, was also charged in Cook County with carrying out the 11th murder. Thirteen other Goonie Boss members were arrested on gun-related charges.
"The Goonie Enterprise has been engaged in a long standing and violent feud with several rival Englewood street gangs, including, 'Push Squad' and 'TLove,' among others," a 25-page criminal indictment released this week states. "Over the course of these conflicts, Goonie Enterprise members and associates have committed acts of violence against their rivals, inside rival areas, and any areas rivals are perceived to be."
The indictment states Goonie members also posted comments, photos and videos and used Facebook Live to proclaim "their membership in the enterprise and (boast) about illegal activities, including murders and other acts of violence."
The charges were jointly announced by Foxx, U.S. Attorney John Lausch and Chicago Police Department Superintendent Eddie Johnson.
Blackman, also known as "O" or "O-dog" is described as the gang's leader who allegedly "oversaw, directed, guided and participated" the murder of rivals and intimidation of witnesses. He is charged with participating in seven of the murders between 2014 and 2016 – including the May 2016 killing of Gerald Sias, 38, a father of five who was shot and killed inside an Englewood barbershop.
Tuman allegedly murdered 34-year-olds Ramal Hicks and Kenneth Whitaker in separate 2016 shootings.
The other victims allegedly slain by Goonie Boss members include:
• Gerald Bumper, 19, killed on June 30, 2016
• Davon Horace, 19, killed on Jan. 15, 2016
• Andre Donner, 26, killed on Dec. 13, 2015
• Krystal Jackson, 25, killed on Nov. 19, 2014
• Stanley Bobo, 18, killed on Oct. 23, 2014
• Alonzo Williams, 24, killed on March 21, 2014
• Johnathon Johnson, 21, killed on Jan. 22, 2014
• David Easley, 26, killed on May 21, 2016
Sivels faces 45 years to life in prison. Federal racketeering conspiracy charges typically carry a 20-year maximum prison sentence. But authorities say a life sentence or the death penalty are possible for certain racketeering activities – including some of the murders charged in the indictment.
Contact Matt Masterson: @ByMattMasterson | [email protected] | (773) 509-5431
---
Related stories:
Chicago Man Charged With Aiding ISIS Through Social Media
Local FBI Chief Talks Terror Challenges
More than 50 Charged After West Side Narcotics Raids
---