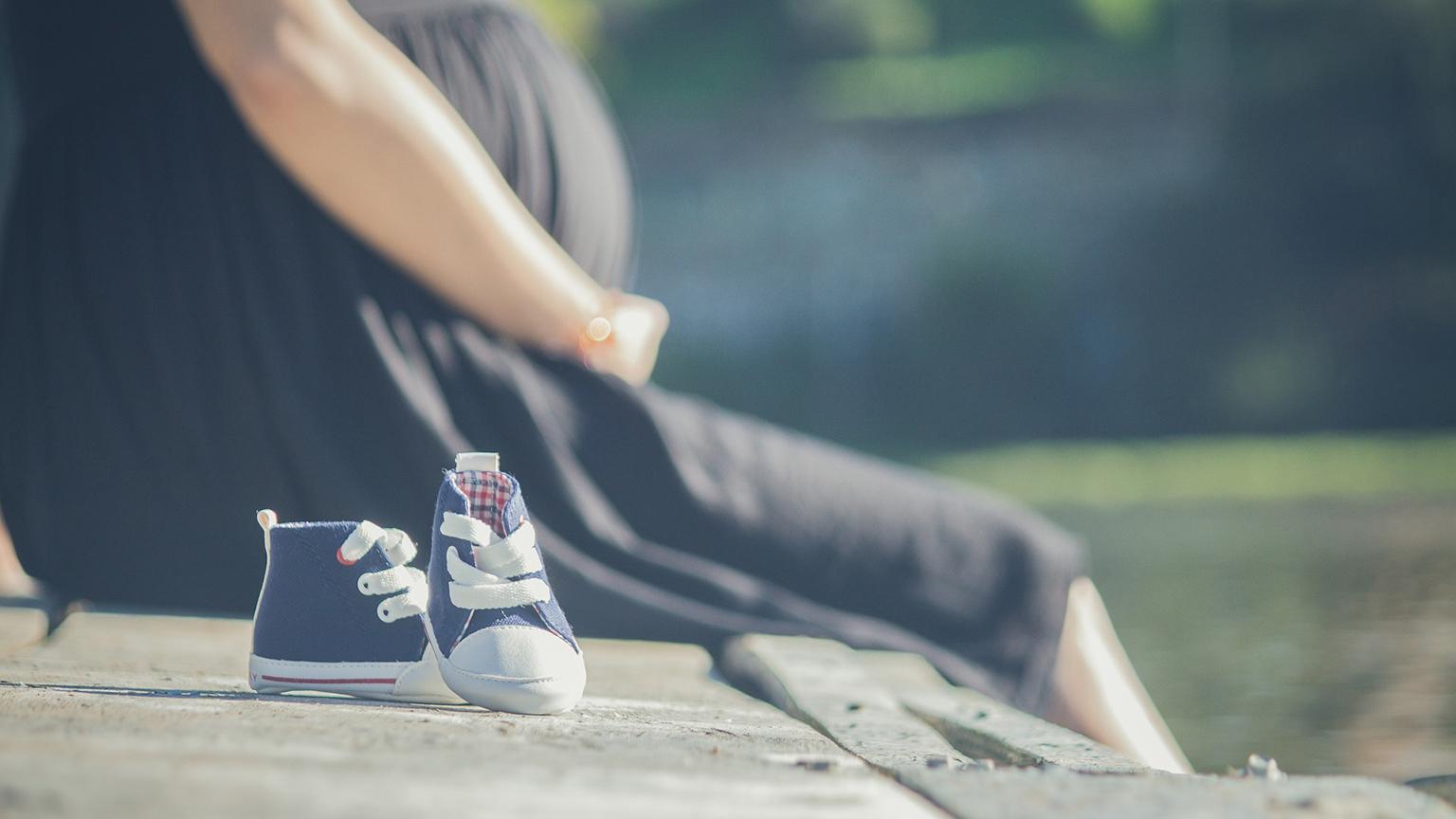 Of all of the babies born this week in Chicago, there was at least one with the distinct honor of being first.
"It was, for me, really emotional," said Dr. Katie McDonough, who helped with the July 3 delivery at West Suburban Medical Center in Oak Park. The infant's mother was the first participant in a prenatal substance abuse treatment program to give birth.
"It was a challenging labor for her – just to think of everything she went through during her pregnancy to ensure the baby would be healthy," said McDonough, the physician clinic coordinator for chemical dependency services at PCC Community Wellness Center, which runs the program. "It was really incredible to see that all come to fruition."
McDonough says the idea for the program was sparked by the needs of area patients.
"I did my residency at West Suburban and we are seeing women with opioid use disorder who come into labor and deliver," McDonough said. "Why not be able to engage these women before they show up in (obstetrics) triage and deliver?"
The program builds on PCC's chemical dependency clinic, which began offering medication-assisted treatment in 2015 at West Suburban Medical Center. The clinic is located in area described as "the center of Chicago's West Side (opioid) epidemic" by Amanda Brooks, chief population health officer at PCC. "We serve predominately the West Side Austin neighborhood."
Since then, the clinic has provided treatment to about 550 patients with opioid use disorders, according to Brooks.
PCC also has a program at West Suburban Medical Center that trains physicians to manage high-risk pregnancies. Since physicians are already seeing pregnant women who have substance use disorders, Brooks says it made sense to create a substance abuse treatment program for them.
"Our goal is to catch them before they deliver, so we've got them engaged in behavioral health and medication-assisted treatment," Brooks said. "There's so much stigma walking into a methadone clinic when you're pregnant and that can be really overwhelming and terrifying. What's different about PCC is that when you walk into PCC you're walking into your doctor's office, so nobody has to know that you're walking into substance abuse treatment."
The outpatient chemical dependency clinic connects patients, including pregnant women, with medical providers and behavioral health consultants to address and treat substance abuse.
"As a holistic program, our intention is to support the patient where they're at," said Brooks. "Our ultimate goal is that a patient reaches a point of sustained recovery. We don't use words like 'abstinence' or 'clean' because of connotations and stigma associated with those words."
The outpatient clinic offers every patient both a full medical physical by a primary care physician and a behavioral health assessment by a licensed clinical social worker to determine the appropriate treatment. Those with opioid use disorders start with a three-day induction process for medication-assisted treatment. "We'll watch them to make sure they don't have any adverse reactions to the medication," said McDonough. "After the induction, patients come back weekly and at every follow-up visit they see a behavioral health consultant and primary care physician."
As patients become more stable in their recovery process, their visits become less frequent until they're down to monthly check-ups. "The model is the same whether they're pregnant or not in terms of frequency of visits, but obviously one of the unique aspects of our program is the fact that women are able to get prenatal care and receive medication at the same visit," said McDonough. "I think being able to offer that at the same time will increase compliance."
Since the prenatal substance abuse program's launch last July, PCC has received more than a dozen referrals and is currently treating four pregnant women.
"There's still a lot of stigma about pregnant women accessing treatment or having an opioid use disorder in and of itself," McDonough said. "We're advocating for the mom and her unborn child, and really trying to support the pregnant woman throughout her pregnancy."
Managing a woman's pain throughout her pregnancy, particularly during labor, is of the utmost importance, says McDonough. Treating that pain could include the use of opioids.
"Research shows that by giving someone opiates to treat their pain, you're not more likely to trigger relapse. You're actually more likely to trigger relapse if you're not treating their pain," she said. "Pain can be a stronger trigger for patients than the opiates themselves."
McDonough admits there have been concerns among both patients and providers about using opioids for pain, but says that "the overarching theme is treat the pain in that moment however we need to treat the pain."
After they give birth, both mother and child continue to receive treatment and pediatric care from PCC.
"We call this our multigenerational approach to prevention and treatment because it's our belief that if we tend to support both mother and baby we also have the opportunity to support other members of the family," said Brooks. "And as that baby grows we are able to provide intervention to support (and) to (prevent) relapse of the mother and future substance use of the child."
Contact Kristen Thometz: @kristenthometz | [email protected] | (773) 509-5452
---
Related stories
FDA Approves Non-Opioid Drug for Opioid Withdrawal Symptoms
Is the Opioid Epidemic Leaving Chronic Pain Patients Out in the Cold?
Heartland Alliance Uses Medication to Make Progress with Opioid Addicts
---