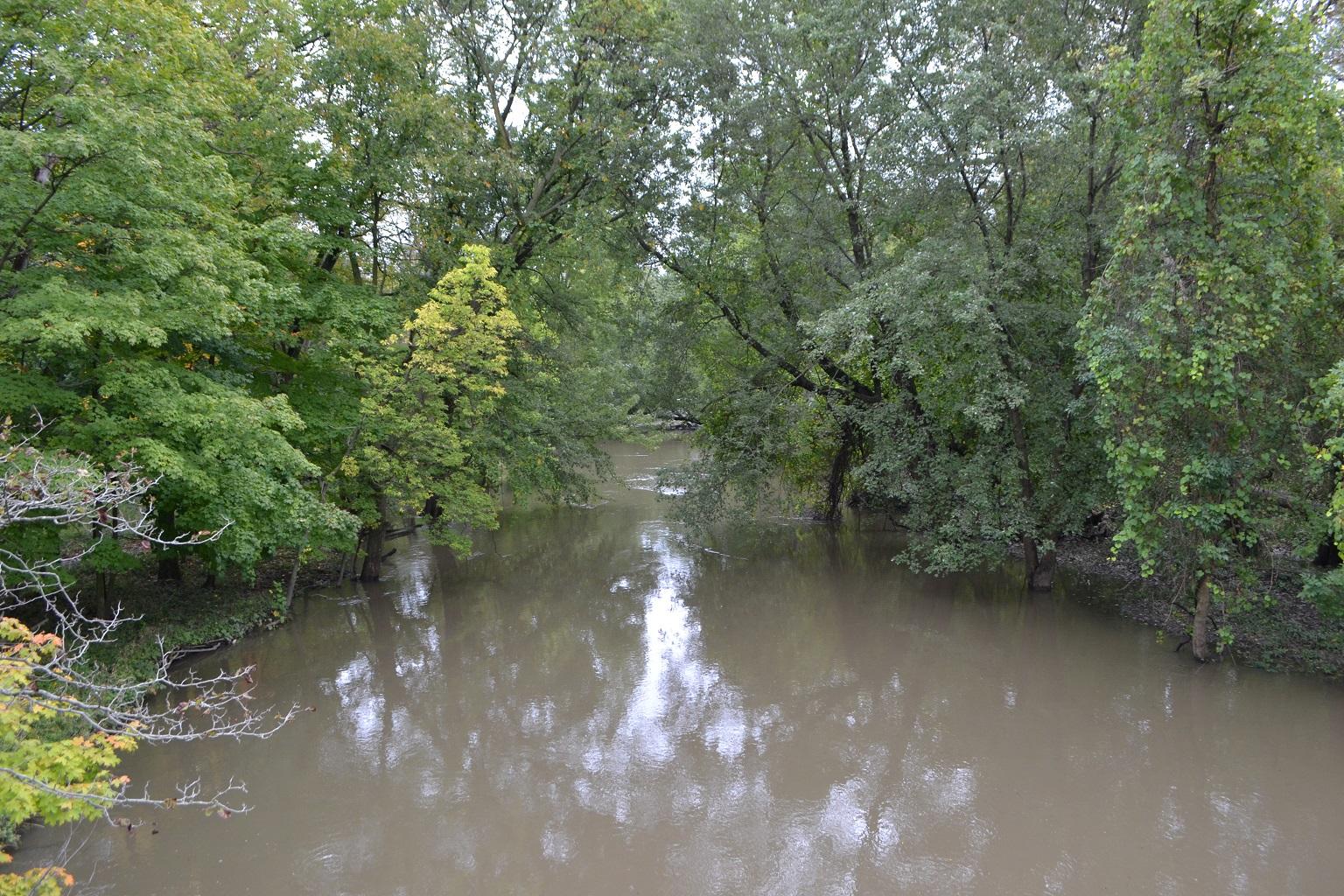 A section of the North Branch of the Chicago River in Edgebrook on Oct. 2, 2018 (Alex Ruppenthal / Chicago Tonight)
Overnight storms brought more than 1.5 inches of rain in parts of the Chicago area Monday night, prompting sewage discharges into several local rivers.
Untreated stormwater and sewage was released into the Chicago River in Edgebrook on the city's Northwest Side and near South Lawndale on the Southwest Side, according to the Metropolitan Water Reclamation District of Greater Chicago.
The storms also caused sewage discharge into the Des Plaines River in suburban Lyons and Riverside, according to MWRD.
The area's biggest rainfall was recorded at O'Hare International Airport, which saw 1.56 inches on Monday, according to the National Weather Service. There is a chance of rain Tuesday night and later in the week, according to the NWS.
---
The nonprofit Friends of the Chicago River notes that such precipitation can tax area sewage systems and lead to combined sewage overflows like the ones that occurred Monday, where water is released into the river system to relieve pressure.
"The regional combined sewer system cannot always handle the amount of rain that falls in addition to the daily load of sewage and industrial waste," the organization wrote on its Facebook page. "You can help reduce the possibility of more untreated sewage being released into the Chicago River system by taking shorter showers, avoiding laundry and delaying running your dishwasher before and during periods of heavy rain."
The Friends offers a number of other tips to help residents use less water at home during storms, which gives sewers more capacity to handle rain. Chicago-area residents can also sign up for alerts via the organization's Overflow Action Days initiative, which delivers emails with water conservation reminders before and during rain events.
---
Related stories: