It's true – Chicago's last waterfall, as far as the city's lake and river systems are concerned, is no Niagara Falls. (A viewer pointed this out when we first reported on the 4-foot-tall concrete dam at River Park two weeks ago.)
But soon, Chicago's last waterfall will be no more.
On Tuesday, the U.S. Army Corps of Engineers began demolishing the 108-year-old dam via jackhammer. The federal agency is tearing down the dam, which it said will take a few days, to help improve the Chicago River's biodiversity north of the structure.
"One of the best ways to restore a river and stream is to take dams out which both block and impede migration of fish and mussels and aquatic organisms," said Frank Veraldi, restoration ecologist for the U.S. Army Corps of Engineers' Chicago Division.
Located at the meeting point of the North Branch of the Chicago River and the man-made North Shore Channel, the dam was built shortly after the North Shore Channel to protect the riverbank of the Chicago River from erosion.
"This dam served its original purpose," said Col. Aaron Reisinger, commander of the U.S. Army Corps of Engineers' Chicago Division. "But it's now an unnecessary wall for a thriving new ecosystem upriver here."
Along with replanting native vegetation along the riverbank, contractors will place manmade riffle pools and stones where the dam once was so organisms can travel upstream without hitting a concrete wall.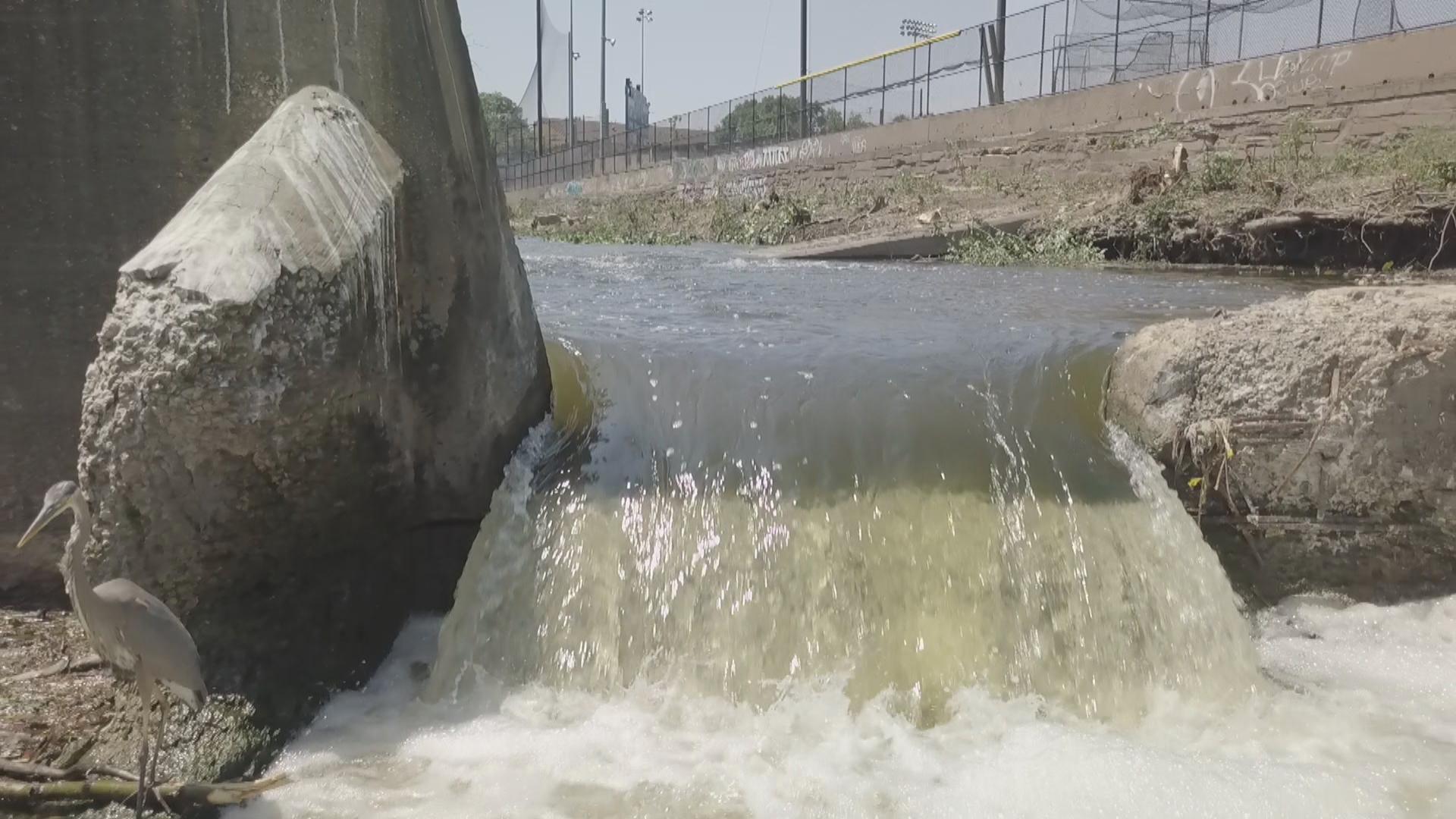 A waterfall at River Park in Chicago. (Courtesy One City Films)
River Park's dam removal and riverbank restoration costs $4.6 million, paid for by federal funds from Army Corps' Great Lakes Fishery and Ecosystem Restoration program.
The federal agency, along with local partners the Chicago Park District and Metropolitan Water Reclamation District, is hoping to raise an additional $10 million to restore the habitats of the adjacent Legion and Ronan parks, which along with River Park, cover about a mile of the Chicago River on the city's Northwest Side.
Reisinger said the River Park dam removal and restoration project will be finished by December.
Follow Evan Garcia on Twitter: @EvanRGarcia
---
Related stories:
Why Chicago is Tearing Down Its Last Waterfall
Chicago Proposes 3 New Dog Parks on South Side
Chicago Riverwalk's Rapid Growth Is Making Waves (And Noise)
---