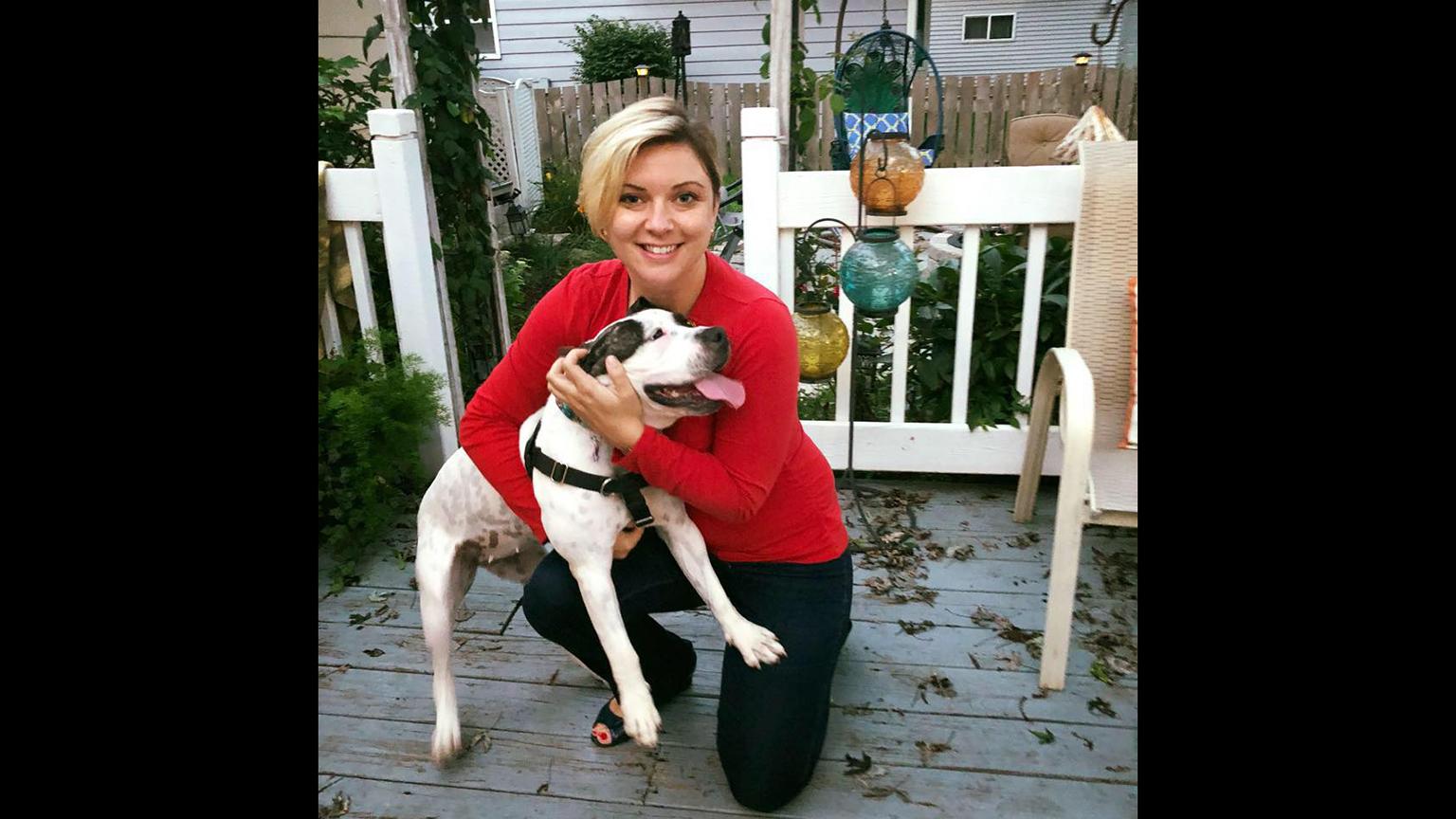 Kelley Gandurski (Kelley Gandurski / Facebook)
Nearly three months after firing former Chicago Animal Care and Control Executive Director Susan Russell, Mayor Rahm Emanuel has named Kelley Gandurski as Russell's permanent replacement.
Gandurski, formerly CACC's deputy director and general counsel, was appointed as the department's acting director June 30 after Russell refused to resign a day earlier. Russell lead the agency for a little over two years.
Russell's firing sparked backlash from many of the city's animal welfare advocates, who praised her progress in lowering the shelter's euthanasia rates "despite the continued under-funding of CACC operations," according to a statement from several animal rescue groups in the wake of Russell's ouster. During Russell's tenure, CACC also saw an increase in the percentage of animals that were either reunited with their owners, adopted or transferred to other shelters, city data shows.
But Russell's supporters said Emanuel's office took issue with her speaking out about challenges facing the shelter, such as acknowledging publicly in January that the city would be forced to euthanize dogs if it continued to house more animals than it could reasonably manage. Russell's warning led to a flurry of adoptions in January, with nearly 60 dogs finding new homes over a five-day period.
Prior to joining CACC, Gandurski, now Russell's permanent replacement subject to City Council approval, worked for the city's Law Department, where she supervised the city's misdemeanor court cases and also drafted and reviewed ordinances for CACC. She lives in the West Loop and has volunteered with animal rescue groups, in addition to fostering dogs, according to the city.
In announcing Gandurski's appointment, Emanuel's office cited her efforts to secure private funding for the shelter, including funds for medicinal heartworm treatment for dogs. Under Gandurski, CACC also received a donation of 60 mobile microchip scanners to track lost pets and more quickly return them to their owners, according to the city.
"We're pleased that the city has put in place a new director who has demonstrated an ability to both understand the needs of animal welfare in Chicago while also understanding the unique responsibilities of Animal Care and Control as a government agency," said Paula Fasseas, founder of PAWS Chicago, one of the city's largest animal shelters, in a statement released by the city. "Kelley has shown a compassion and dedication to saving lives and a commitment to Animal Care and Control playing its important role in building and sustaining a 'No Kill' community."
Contact Alex Ruppenthal: @arupp | [email protected] | (773) 509-5623
---
Related stories:
Former Animal Care Director Susan Russell on Her Falling Out with City Hall
---