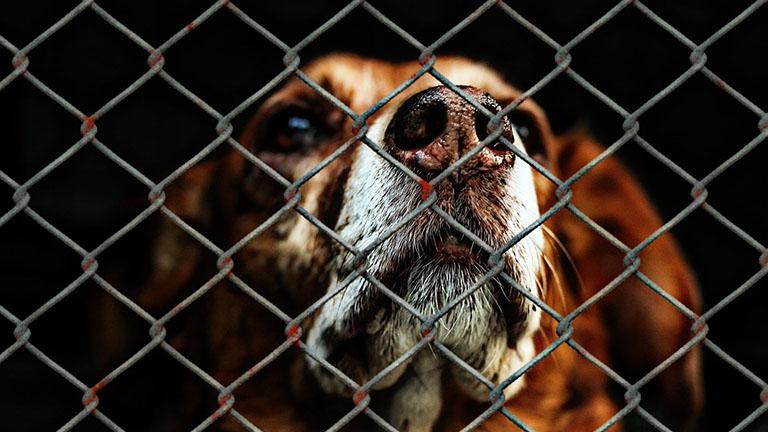 Two Chicago aldermen want to limit euthanasia at city animal shelters, creating a no-kill environment in most cases.
Ald. Ed Burke (14th Ward) and Ald. Raymond Lopez (15th Ward) introduced a resolution on Wednesday that would limit euthanasia to animals whose quality of life cannot be maintained. That means instances of overcrowding would not be a sufficient reason to put down cats or dogs.
Lopez, who owns eight dogs, said he wants to make the city's animal shelters a more compassionate environment for animals who are found, caught or turned over to the city for legal reasons.
"What Ald. Burke and I introduced [on Wednesday] is to change the tone of our conversation, that if animals are healthy, if animals are rehabilitated and animals are able to put in new forever homes … then euthanasia should be 100 percent off the table," Lopez said. "The tone and the rhetoric we hear around our country right now is very devoid of compassion."
According to the statistics released by the city's Department of Animal Care and Control, instances of euthanasia at the city's shelter have decreased in recent years.
In 2014 and 2015, the city shelter euthanized nearly 10,000 cats and dogs.
Last year, about 16 percent of cats that came through the city's shelter were euthanized and roughly 36 percent of dogs were put down. Lopez said that number jumps almost as high as 50 percent for pit bull breeds, who are often targeted as a more "violent breed."
Teri Gidwitz is a member of the Advocates for Chicagoland Animals, a group calling for animal care and control reform in the city. Lopez and Burke both said in a press release that having shelters adopt no-kill policies is "fiscally responsible," and Gidwitz agrees.
"It costs money to kill animals. It costs money to keep them in the shelter. So the more you can keep out of the shelter, the more money you can save," Gidwitz said. "I think people would want to know that their tax dollars go to systems that kill animals versus finding better solutions, and with really antiquated practices."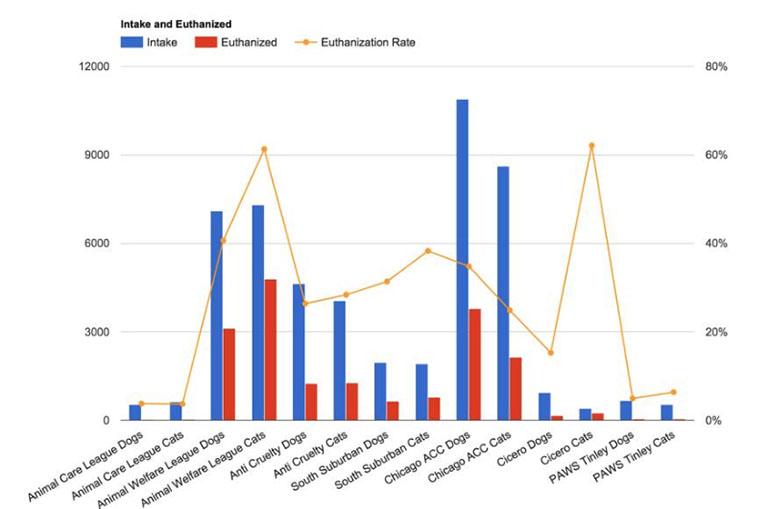 The graph above shows the euthanasia rate of cats and dogs at the larger open-door shelters in Cook County as reported by the shelters in 2014. (Courtesy of the Advocates for Chicagoland Animals)
Lopez said the city spends about a third of what comparable cities spend on animal care and control. That number is currently about $5.7 million a year, but he wants to see that number reach "at least $15 million." Lopez said that a partnership with Cook County would help to better allocate the resources.
"We need to make sure that our fiscal budget presented by the city matches that compassion and that level of care and love we have for those animals," Lopez said. "A number of my colleagues will admit that nobody wants us to spend more money – more money recklessly – and while I think we all have great compassion for our pets, we want to do what's right and what's economically and morally responsible for them."
That might mean city shelters would have to increase the amount of animals in foster care or amp up the adoption process to prevent overcrowding. There are several no-kill animal shelter and rescue organizations in Chicago, such as PAWS Chicago, Treehouse Humane Society and Feline Friends Chicago. But the resolution would call for an across-the-board ban on euthanasia, unless an animal is suffering.
Lopez also introduced a resolution last month that would call for hearings on the Commission on Animal Care and Control's policies and practices. He said there have been some reports of abuse at the shelter, including some animals being left in vehicles or dragged.
Additionally, Lopez said, the state provides more funding for animal shelters that euthanize more animals. He said he also wants to change that practice in Chicago.
The Advocates for Chicagoland Animals are also hoping for more comprehensive reform.
According to Gidwitz, different shelters in and around Chicago that perform euthanasia don't communicate with other agencies. Some crowded shelters transfer animals to groups at opposite ends of the county, making it difficult for people to reconnect with lost pets.
"There is no interconnectivity," Gidwitz said. "There's very little cross-reporting."
"Being a dog lover, being an animal lover, none of us want to see our dogs escape, none of us ever want to be in that position where we have to figure out what happened to our furry loved ones." Lopez said. "It is my hope … that we will be able to create an environment in this city where, should the worst happen, we don't have to worry that euthanasia is an option until we find them."
---
Related stories from "Chicago Tonight"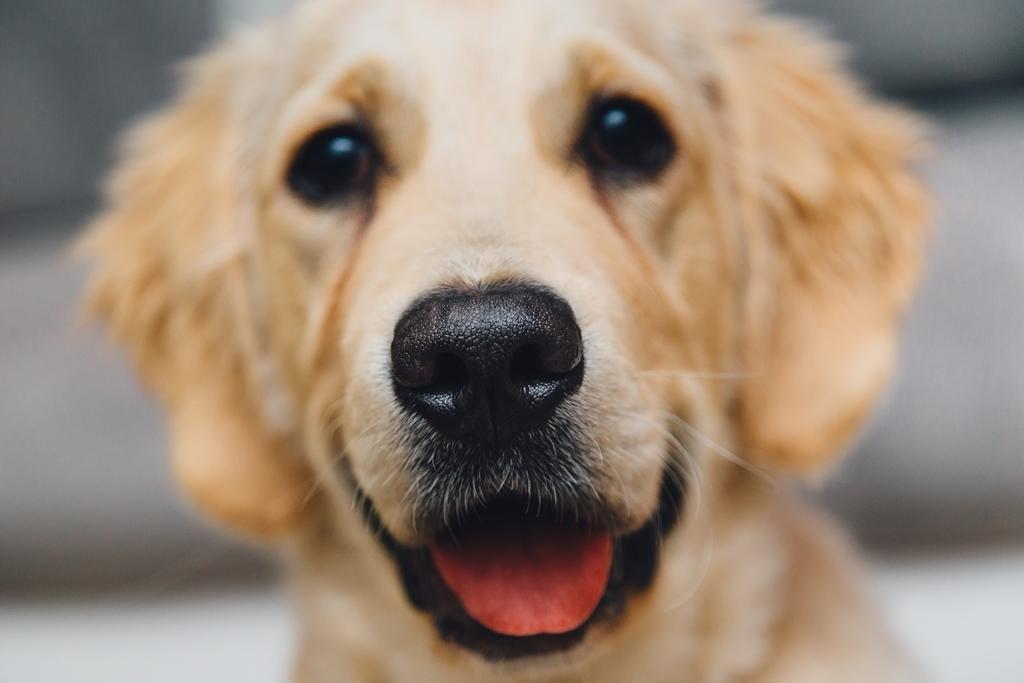 Highly Contagious Dog Flu Still Spreading in Chicago
Jan. 17: Chicago animal shelters like PAWS are still coping with the spread of a new, highly contagious strain of canine influenza. In the U.S., the outbreak of the H3N2 dog flu virus was first found in Chicago last year. It's now spreading to western states.
---