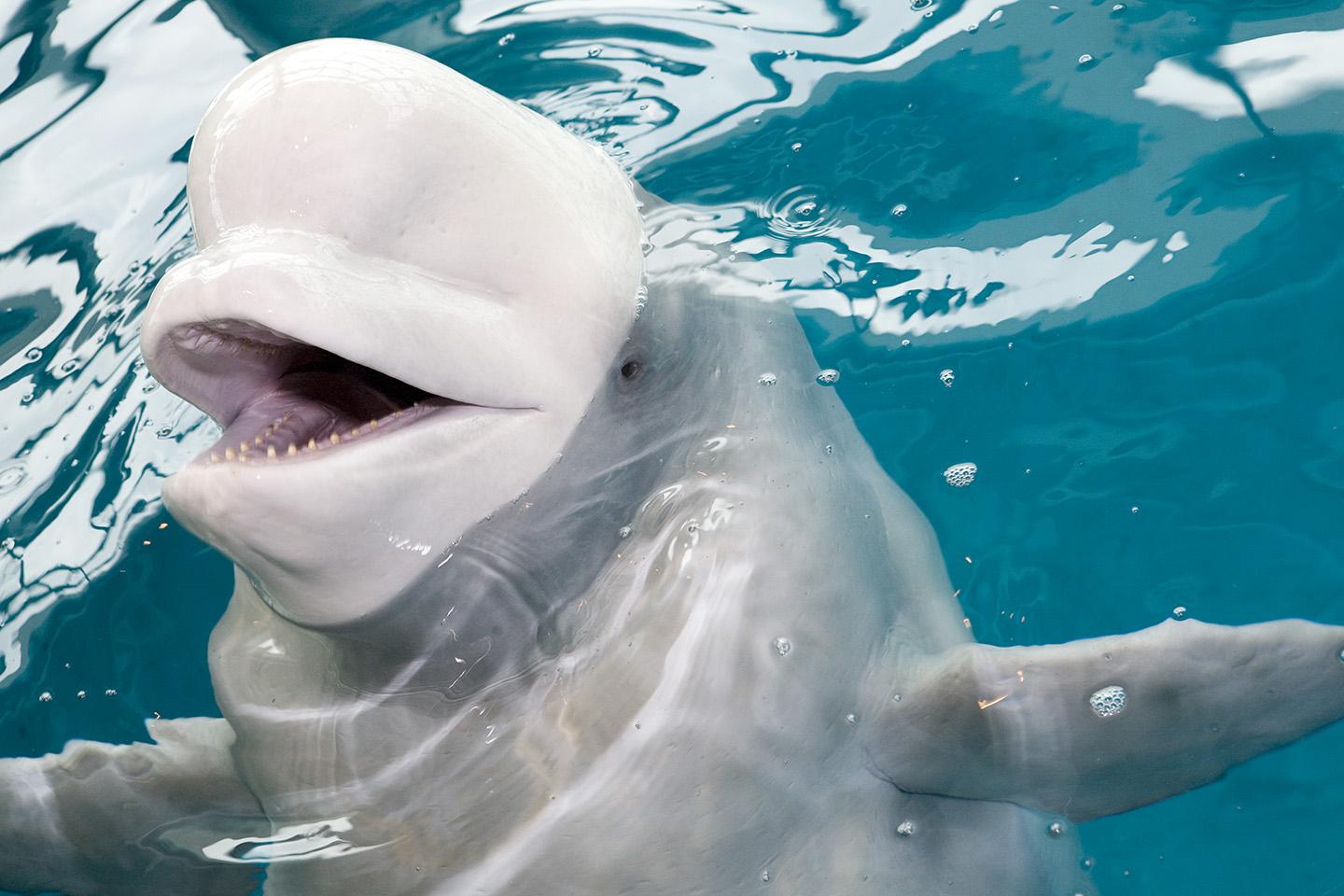 Mauyak, one of eight beluga whales at Shedd Aquarium (Brenna Hernandez / Shedd Aquarium)
Shedd Aquarium is preparing for a new – and very large – resident.
Mauyak, a 37-year-old beluga whale at the aquarium, is pregnant and expected to give birth in summer 2019, Shedd announced Tuesday. (The average gestation periods for beluga whales ranges from 12-15 months.)
Mauyak is already mother to 6-year-old Kimalu, the last beluga whale calf born at Shedd.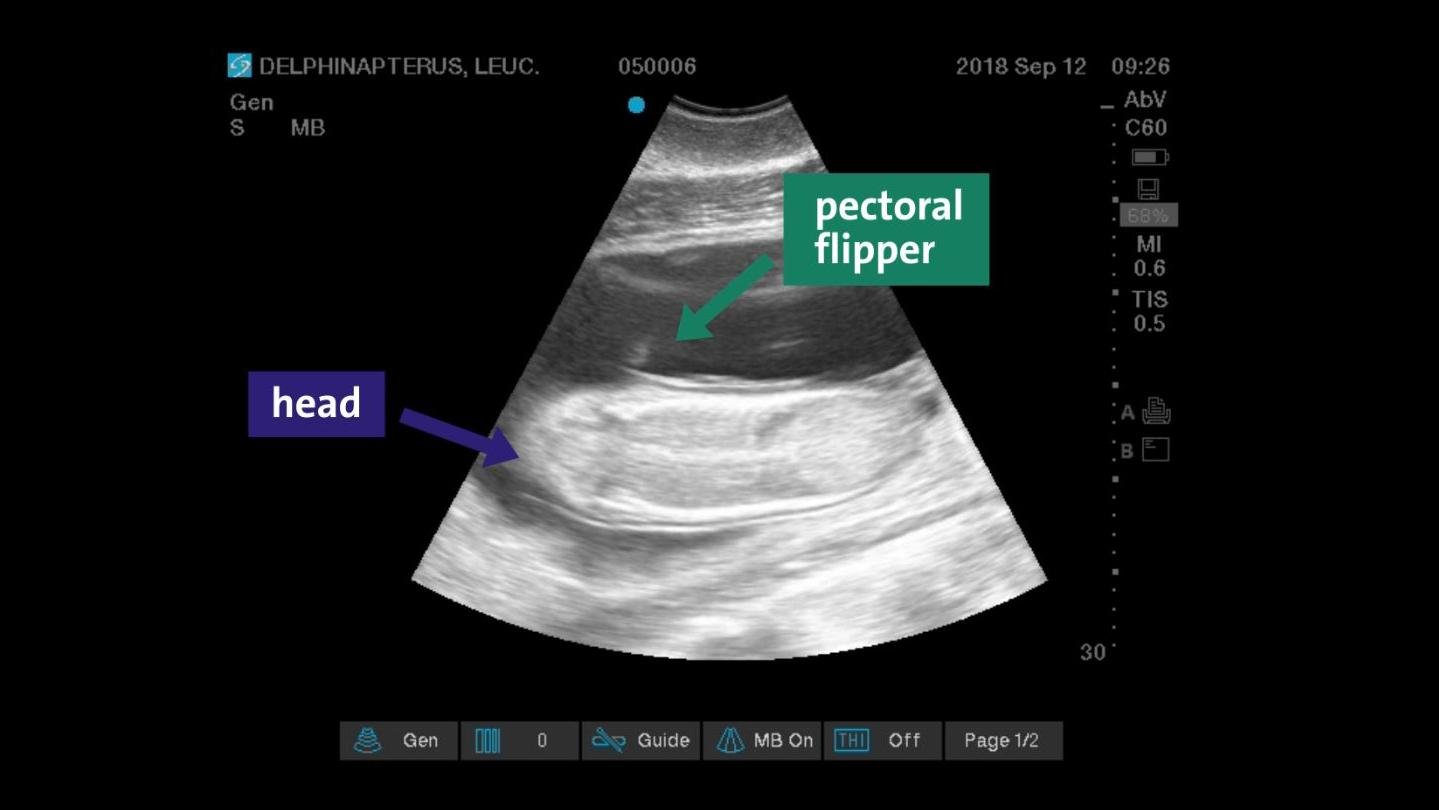 An image from a recent sonogram of Mauyak's developing calf. (Courtesy Shedd Aquarium)
"Mauyak is progressing beautifully, and our suite of veterinarians and beluga care team are working in sync to regularly check her and the developing calf," said Steve Aibel, senior director of marine mammals at Shedd Aquarium, in a statement. "The beluga whales at Shedd allow people to discover and make connections with an incredible species that lives thousands of miles away, and this pregnancy is no exception. We are looking forward to bringing our guests with us every step of the way and sharing the wonder of beluga whale development."
For the time being, Mauyak will continue swimming with Shedd's eight other belugas and participating in aquatic presentations.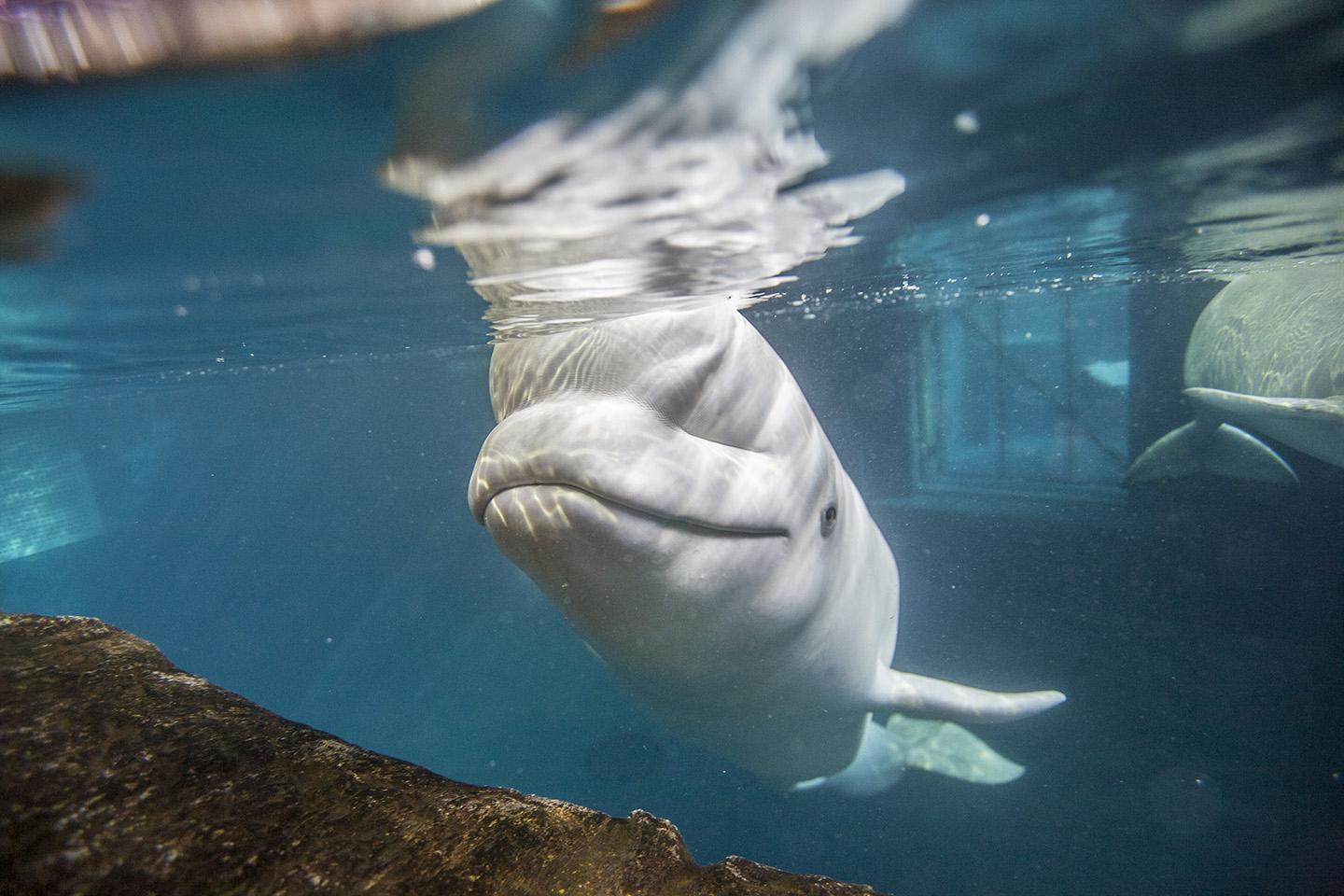 Mauyak, a 37-year-old beluga whale at Shedd Aquarium (Brenna Hernandez / Shedd Aquarium)
Mauyak, whose name means "soft snow" in the language of the Inuit, the native people of the Canadian Arctic, will get regular checkups from Shedd's veterinary staff, including video ultrasounds.
Beluga whales are distinguished by their white color and the distinctive melon-shaped organ at the front of their head, which allows them to navigate by listening to the echoes of their calls. Found in the Arctic and the circumpolar waters of North America, Russia and Greenland, the whales can grow up to 18 feet long and weigh more than 3,000 pounds.
Contact Alex Ruppenthal: @arupp | [email protected] | (773) 509-5623
---
Related stories:
Tough Road Ahead for 4-Week-Old Beluga Whale Rescued in Alaska
Shedd's New Penguin Chick Hatches Just In Time For Mother's Day