Shedd Aquarium Welcomes 24 Endangered Blanding's Turtle Hatchlings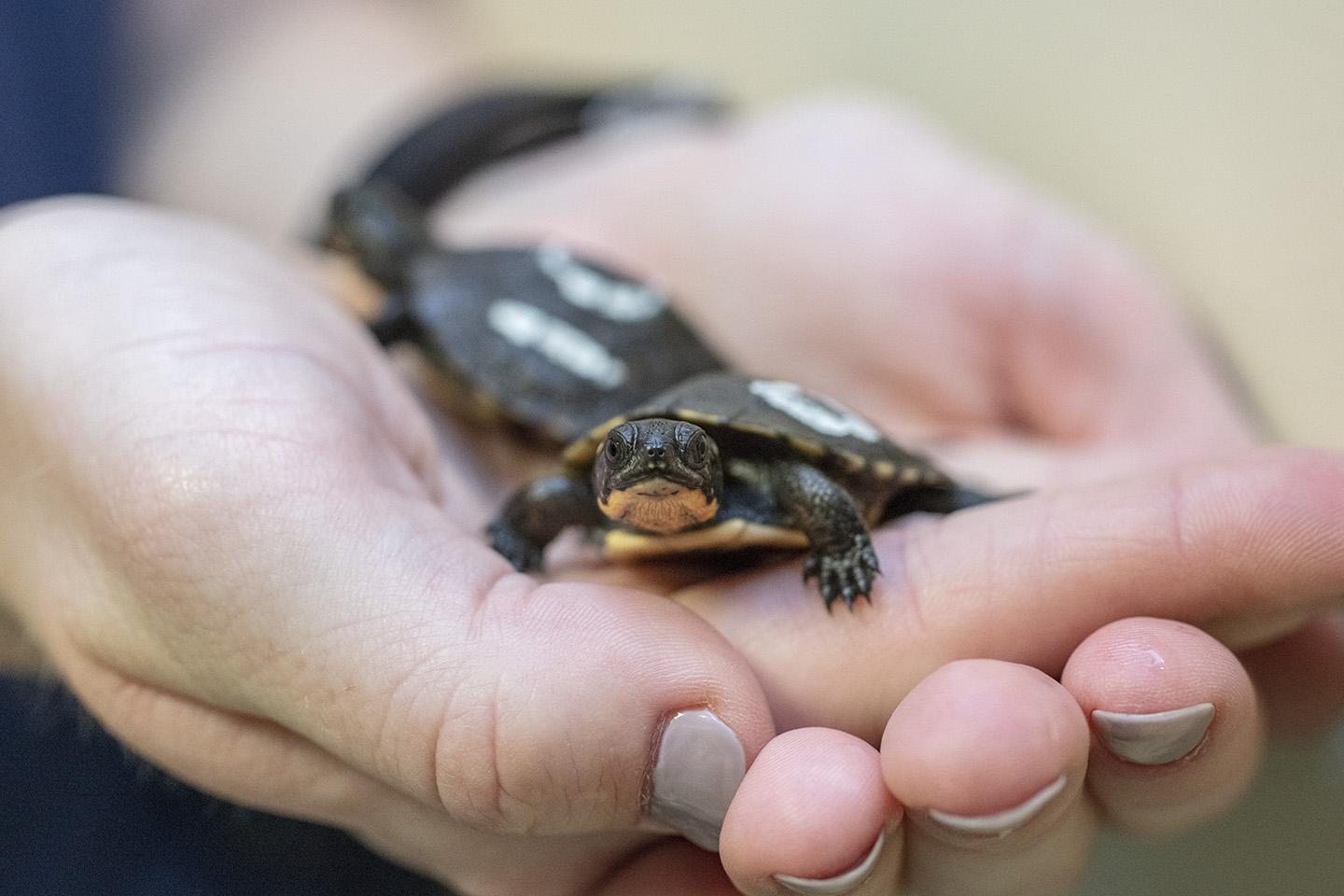 A group of 24 Blanding's turtle hatchlings will live at Shedd Aquarium for one year until they are ready to be released at a protected site in a DuPage County forest preserve. (Brenna Hernandez / Shedd Aquarium)
Two dozen Blanding's turtle hatchlings arrived recently at Shedd Aquarium as part of a new partnership aimed at preserving an endangered species native to the Great Lakes.
Working with the Forest Preserve District of DuPage County, Shedd will host the turtles for one year until they are big enough to be released back into the wild at a protected site in DuPage County.
In 1996, the forest preserve launched the region's first Blanding's turtle "head-start" program after research showed that local populations were comprised mostly of adults, with few juveniles present, said the district's Dan Thompson in a press release. The species' sharp population decline – caused by habitat destruction, predation and harvesting for the pet trade – made it increasingly likely that the turtles would go extinct without assistance from conservationists.
More than two decades later, the district has hatched nearly 3,300 Blanding's turtles as part of the program.
"Turtles, like the Blanding's, are an essential part of our local ecosystem and serve as environmental indicators, meaning their health reflects that of their environment," said Erik Neidy, director of natural resources at the Forest Preserve District of DuPage County, in a statement. "But they need our help."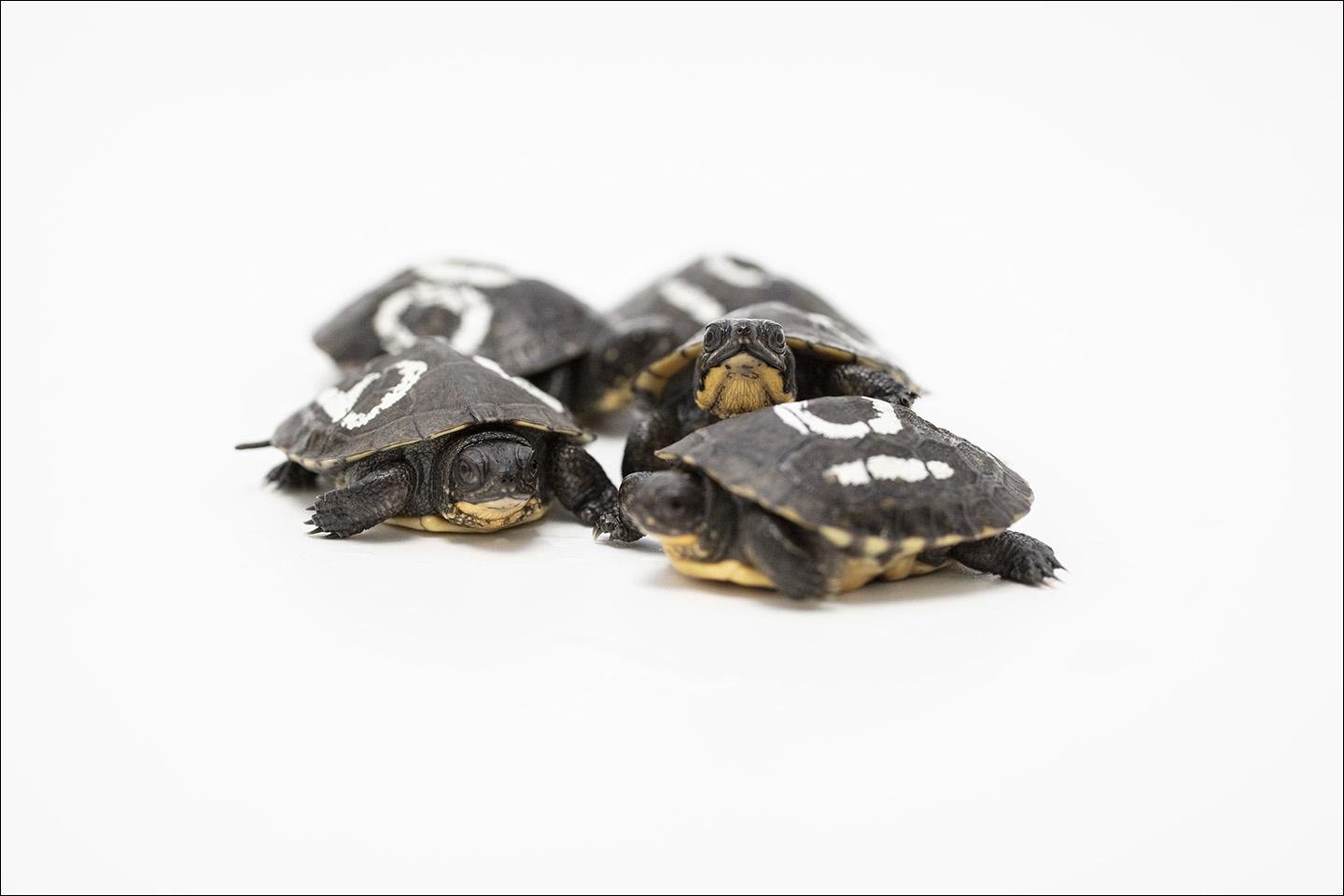 (Brenna Hernandez / Shedd Aquarium)
Shedd's Animal Health team will rear the 24 hatchlings behind the scenes, monitoring their growth and feeding the turtles a variety of live food that they will need to learn to catch in order to survive when they return to the wild.
A year from now, the turtles will be microchipped for identification purposes and released at a site overseen by the DuPage County forest preserve.
Visitors will not be able to interact with Shedd's new turtles, but participants in the aquarium's behind-the-scenes tours will be able to peek into their habitat via a live camera.
Contact Alex Ruppenthal: @arupp | aruppenthal@wttw.com | (773) 509-5623
---
Related stories:
Look Down! Snapping Turtles, Turtle Hatchlings on the Move in Chicago