An important Chicago artist is getting his first solo exhibition in nearly 70 years. Todros Geller was an immigrant artist who depicted both the old country and his new adopted home.
Chicago Tonight visited on opening day of the exhibition called "Strange Worlds."
TRANSCRIPT
Phil Ponce: He depicted traditional scenes of Jewish life in Eastern Europe, and Chicago industry in the early 20th century.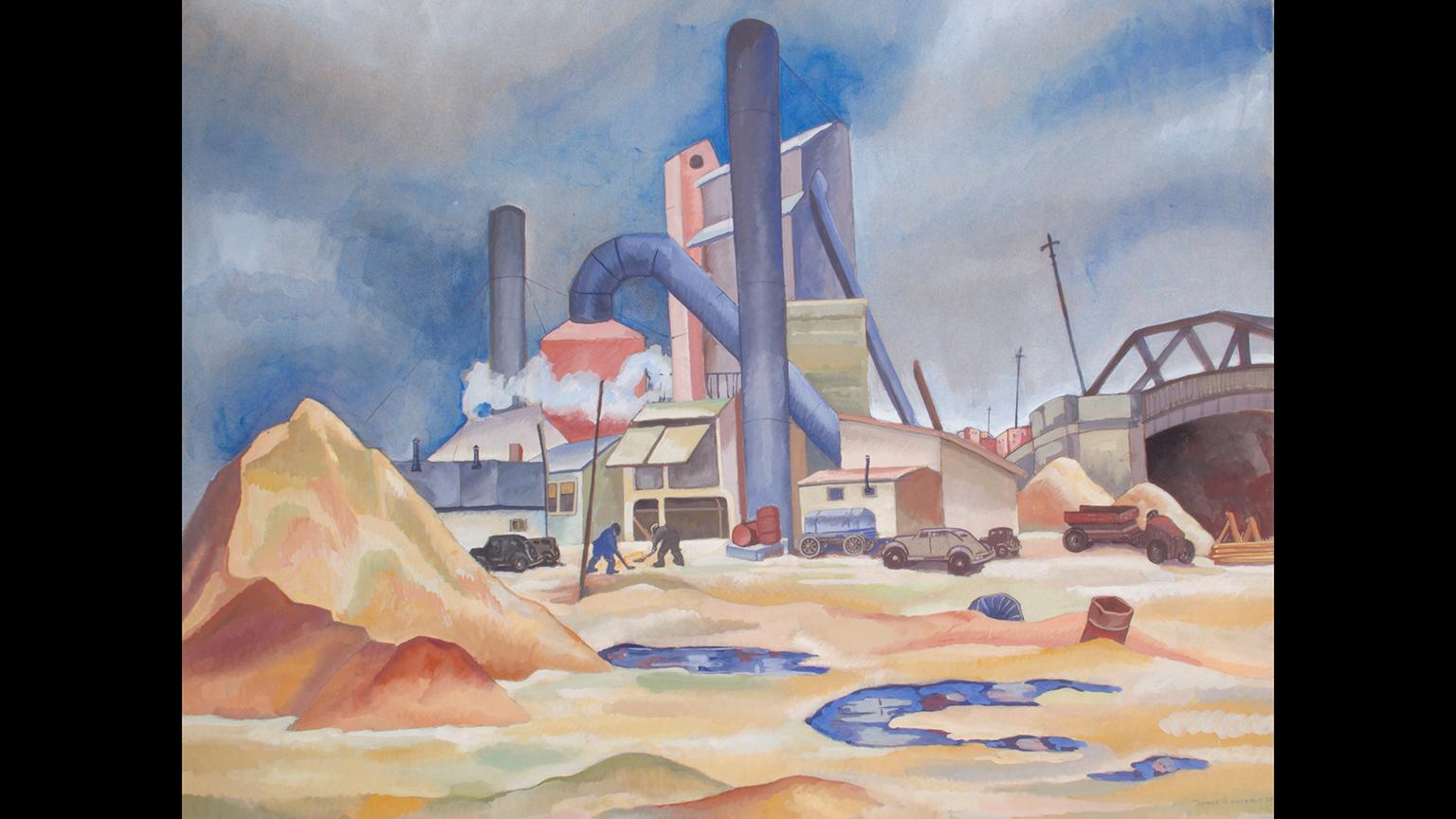 Todros Geller with students (Courtesy Spertus Institute)
Susan Weininger, professor emerita, Roosevelt University: He kind of straddled these two worlds. He was in the Jewish world – the traditional world – he was also in the world of modernist artists. We often see in his work these kinds of contrasts between youth and age, between secular and religious, and that's really the essence of his work.
Ponce: As an adult, Todros Geller moved from Ukraine in the Russian Empire to Montreal.
In Chicago, he set down roots and studied at the School of the Art Institute.
Weininger: He was really a master printmaker, but he did beautiful oil paintings. He did watercolors. He did designs for stained glass windows. He did all kinds of things. He was a really versatile and inventive and interesting artist.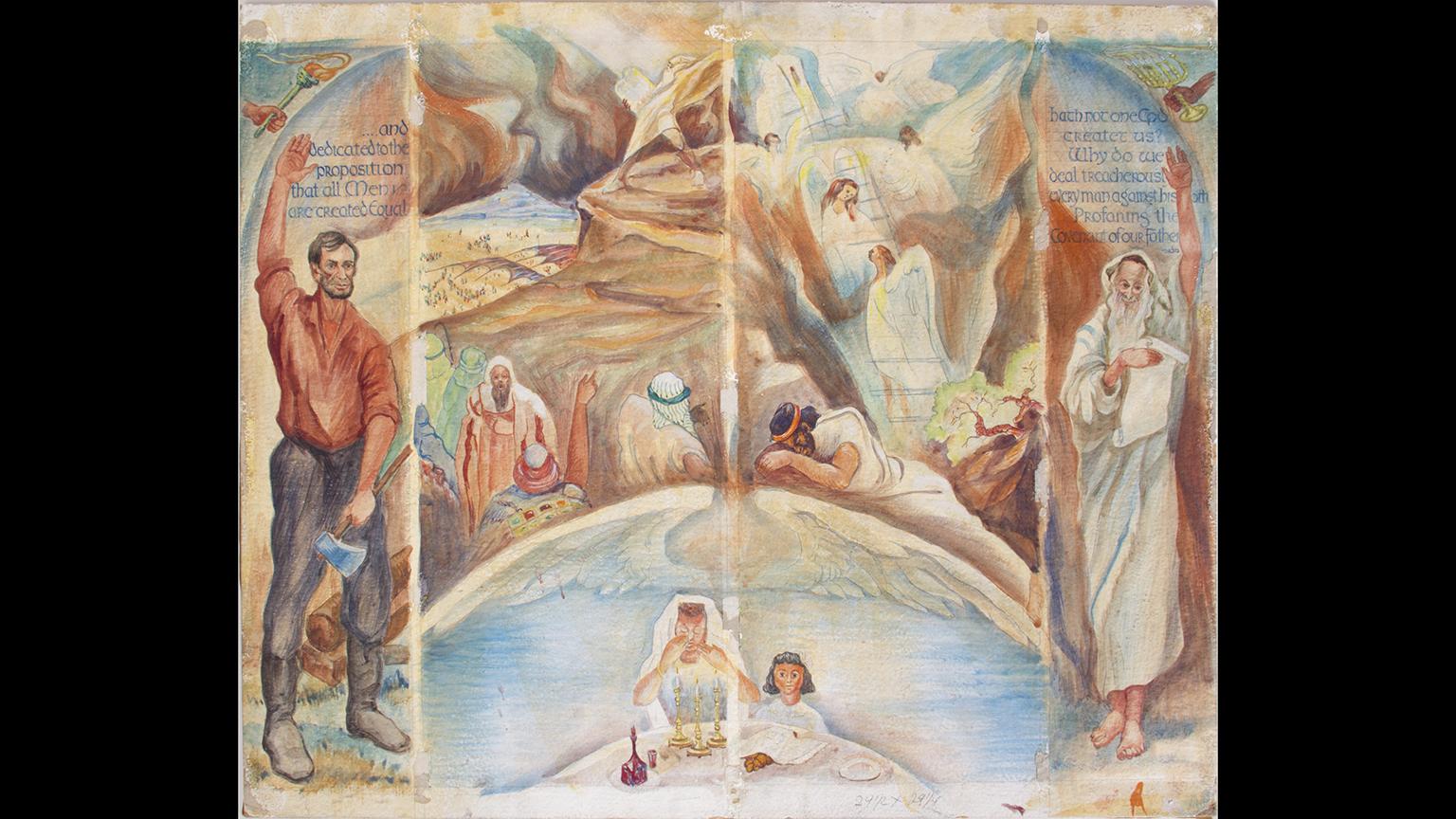 (Courtesy Spertus Institute)
Ponce: Known as "the Dean of Chicago Jewish artists," Todros Geller taught at Hull House and his influence extended to other immigrant communities.
And he traveled to the American Southwest and painted sensitive depictions of Native Americans.
He also worked for the WPA and sympathized with the labor movement.
Weininger: The artists who worked on the WPA often considered themselves laborers. Geller particularly had a very, very powerful sense of connection to workers. And a very powerful sense of social justice and felt that his art could make change.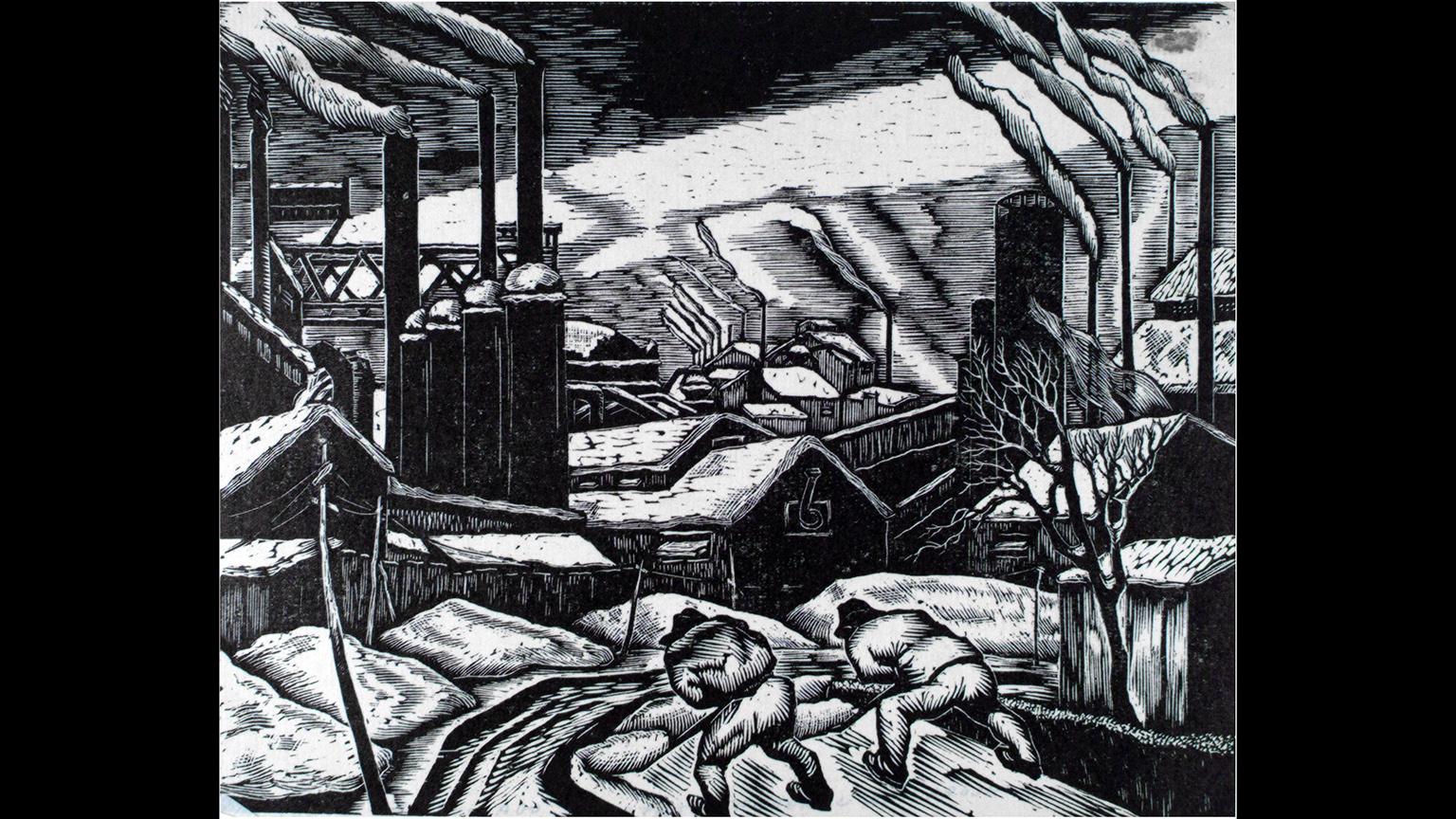 (Courtesy Spertus Institute)
There's a term in Judaism called "Tikkun Olam," it means "repair of the world." And this was a very, very powerful idea in his work and the work of other Jewish artists at the time.
Ponce: Geller had an ambitious plan to document Jewish art.
Weininger: He was convinced that there was a long history of Jewish art, which we know there was. But at that time people really didn't think Jewish people made art. And he went on a trip to find Jewish art, with the intention of coming back to the United States and starting a museum of Jewish art.
He went to Europe, he went to Paris, he finally ended up in Palestine.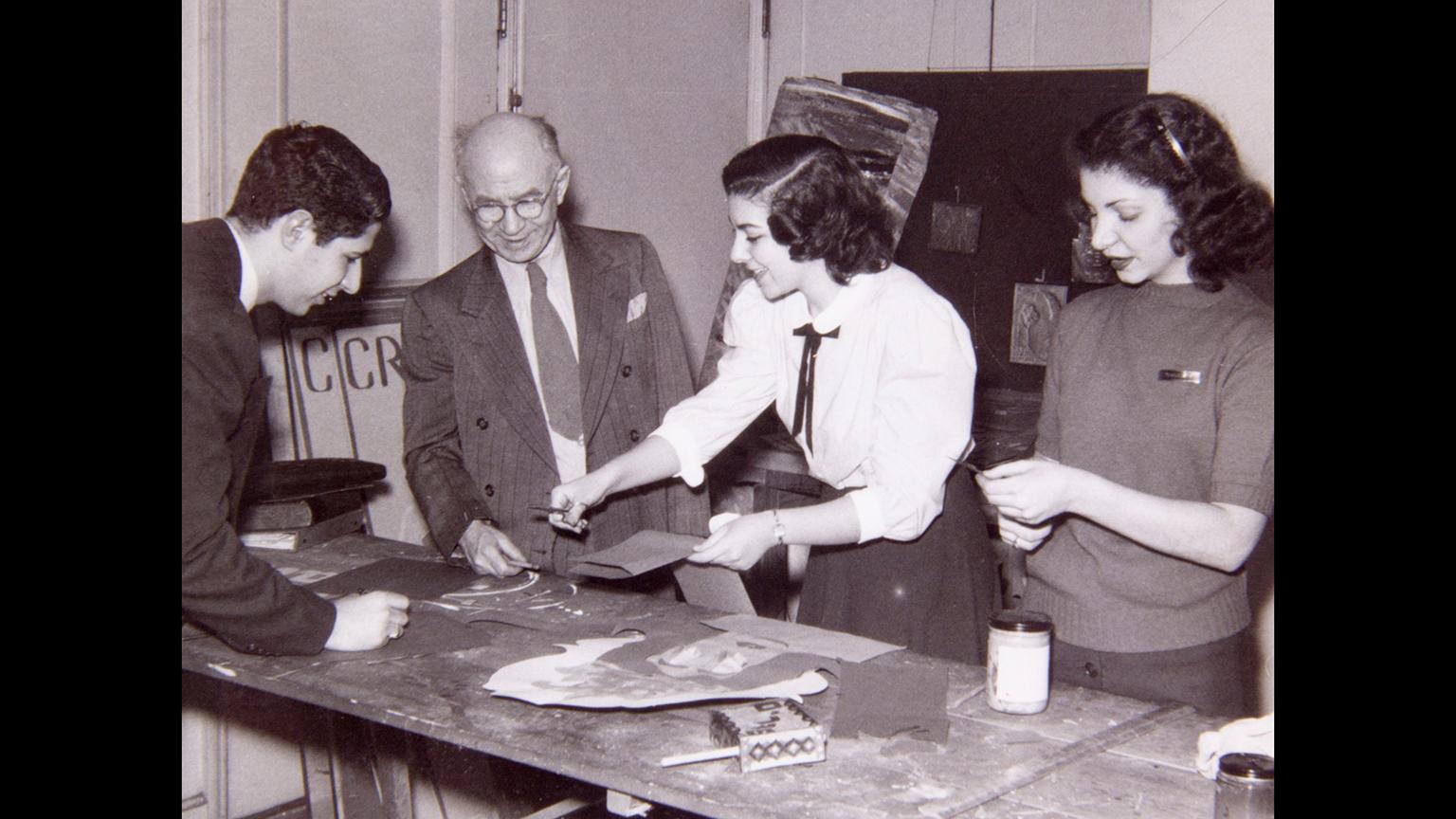 Todros Geller with students (Courtesy Spertus Institute)
Ponce: Geller's museum of Jewish art never came to be. Back in Chicago, he taught at the College of Jewish Studies.
That college became the Spertus Institute, which is now presenting the first solo show of Geller's artwork since his death in 1949.
It is part of the yearlong Art Design Chicago initiative by the Terra Foundation for American Art.
Throughout many of his works, one can catch glimpses of Chicago.
Weininger: There's this contrast between this old world person and this fabulous new modern city that Geller lives in, and he combines these things, straddles these things and tries to deal with these things, I think, all through his career.
More on this story
A scholar once wrote that Todros Geller's work was like "the Talmud read to the rhythm of the elevated train." The exhibition is called "Strange Worlds." It is on view at Spertus Institute through Feb. 17, 2019.
---
Related stories:
Ukrainian Institute of Modern Art 'Lions' Exhibit Taps into Its Roots
Rediscovering Influential Chicago Artist Charles White at the Art Institute
Intuit Exhibition Highlights Chicago's Embrace of Outside Art
---