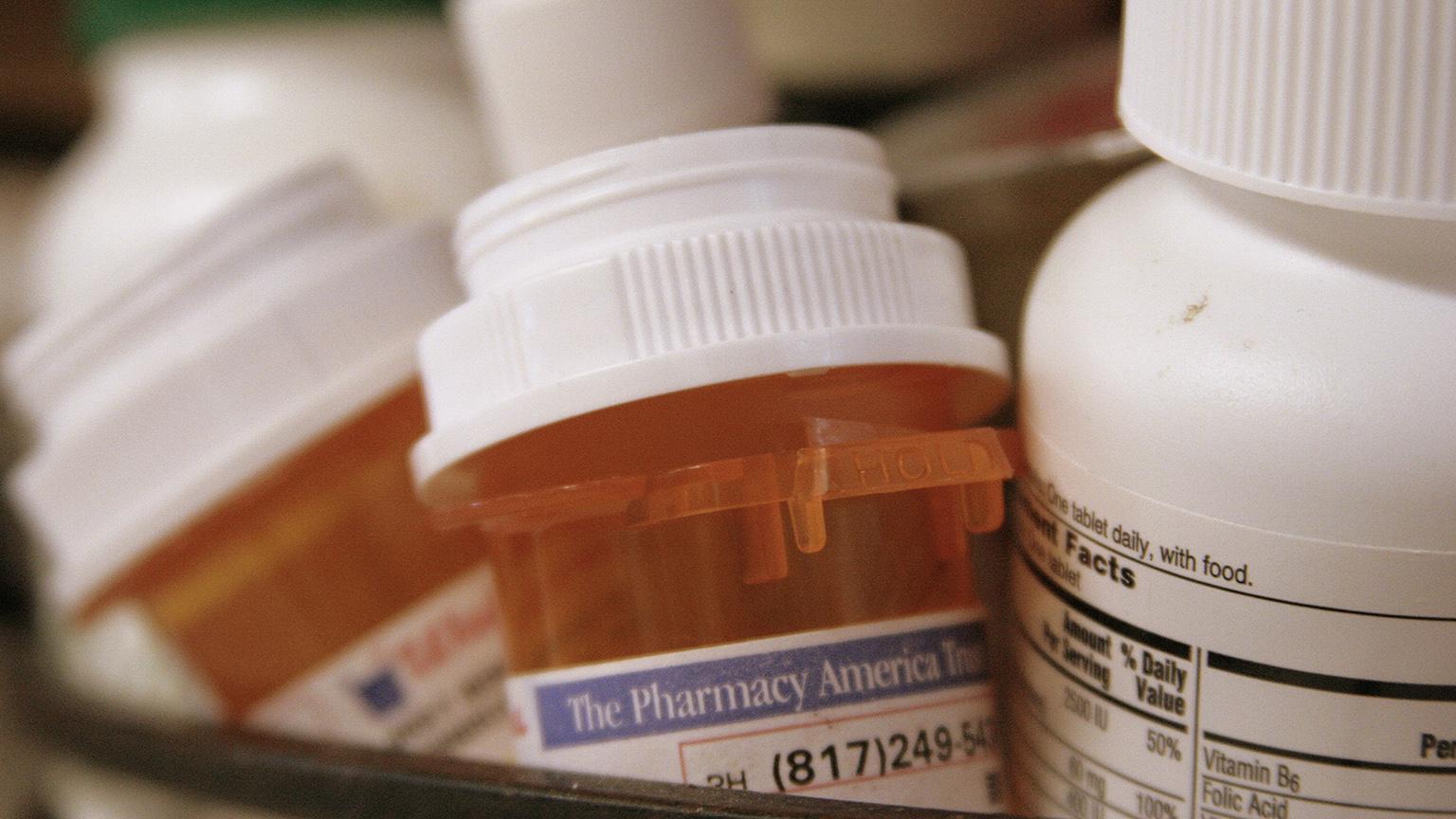 (David Kessler / Flickr)
Nearly one in 12 children taking multiple prescription medications are at risk of experiencing harmful side effects caused by drug-drug interactions, including sudden death, according to a new study.
Researchers say adverse drug events are a leading cause of injury and death among children and adolescents, yet there has been a lack of information about how this population uses prescription medicine.
To address this gap, researchers analyzed the medication use patterns of more than 23,000 children and adolescents based on data collected by the National Health and Nutrition Examination Survey from 2003-2014.
They found about 20 percent used at least one prescription medication, with nearly 14 percent using medication for more than 30 days.  
Dima Qato, an associate professor at the University of Illinois at Chicago who is the lead author of the study, said it provides "valuable insight" on the number of young people in the country who use prescription medications, and that it identifies populations at risk for adverse events.
In the study, adolescent girls were found to have the highest risk for major drug interactions, with nearly one in five using medications that could have potential adverse interactions. The majority of these potential interactions involved antidepressants, with the most common potential adverse effect resulting in an abnormal heart rhythm that can cause sudden death in otherwise healthy children.
Researchers called that risk "especially noteworthy" given the condition is often asymptomatic and sudden death is under-reported in children.
Researchers also discovered that medication usage increases with age. Among the study sample, 14 percent of children under age 5 were taking prescription medication, while 22 percent of adolescents ages 13-19 used it. Among the most commonly used drugs: respiratory agents to treat asthma, including inhalers, and psychotherapeutic agents, including antidepressants, which are associated with rare but serious adverse effects like thoughts of suicide and even sudden death.
The study also found that among the most commonly used prescription medications are those associated with an increased risk of suicide, and that these drugs are often taken in combination with other medications. For example, the study found that more than half of the adolescent girls taking antidepressants also used at least two other psychotropic medications or oral contraceptives.
"We choose to use medicines like anti-depressants and contraceptives because serious untreated depression, debilitating menstrual periods or not using contraception also present real risk to young women's health and well-being," said study co-author Dr. Stacy Tessler Lindau, professor of obstetrics and gynecology at University Chicago Medicine, in a statement. "Our findings are a call to action to OB/GYNs and others responsible for medical care of adolescent women to know and counsel patients and parents about the potential for drug-drug interactions and serious adverse side effects when using these medications."
While the study did not evaluate the incidence of adverse drug events specifically associated with the simultaneous use of multiple prescription medications, researchers hope the findings will be used to inform preventative efforts and promote awareness of the potential for drug interactions.
Co-authors on the study are Jenny Guadamuz of UIC and G. Caleb Alexander of the Johns Hopkins Bloomberg School of Public Health.
Contact Kristen Thometz: @kristenthometz | [email protected] | (773) 509-5452
---
Related stories 
New Collaborative Focused on Children's Health Policy
UIC Researchers to Address Pharmacy Deserts, Closures in Chicago
Pharmacy Errors Revealed in Tribune Investigation
In New Role, Nneka Jones Tapia to Address Mental Wellness of Youth
---