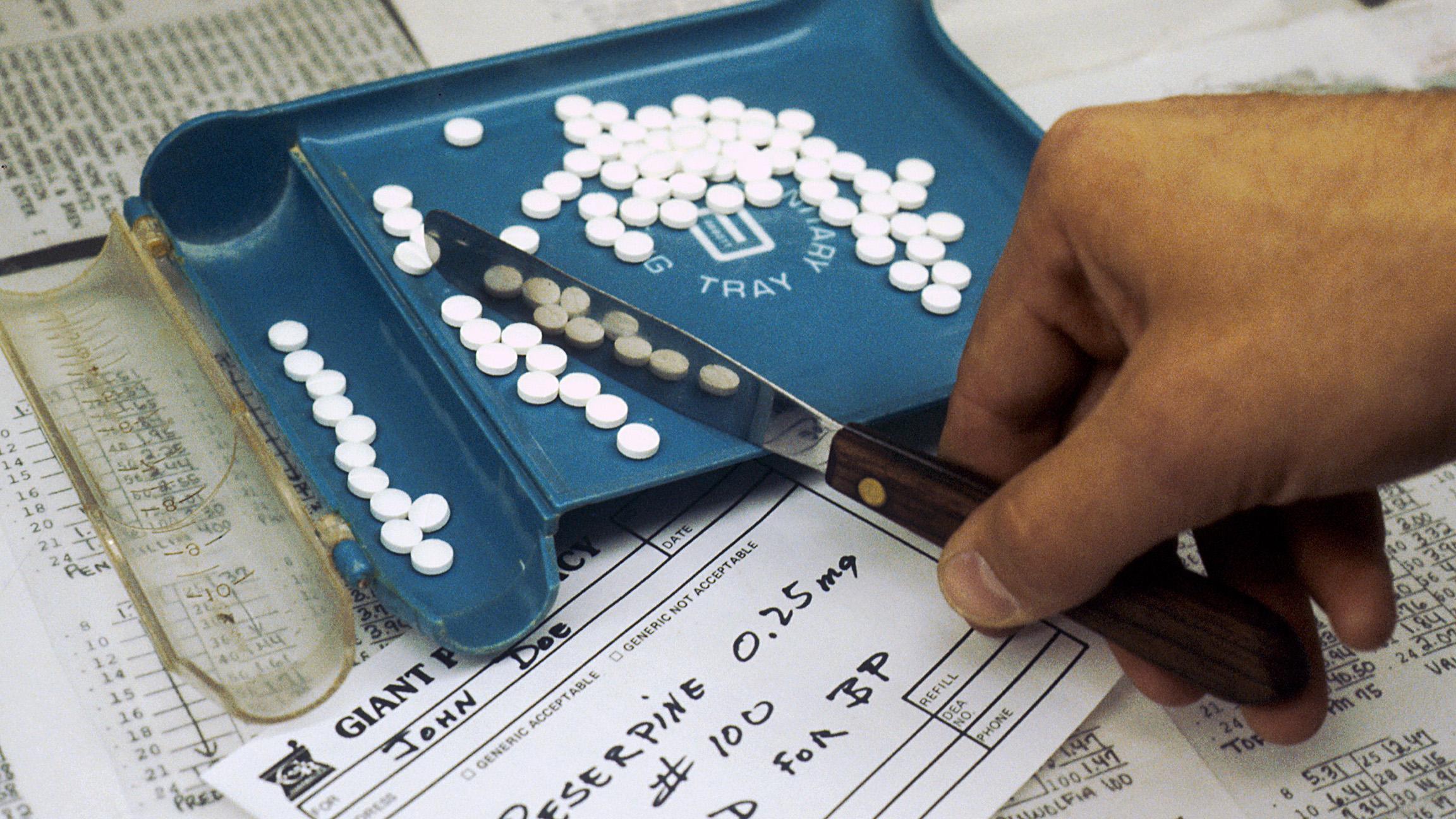 (Linda Bartlett / Wikimedia Commons)
In some city neighborhoods pharmacies appear to be in abundant supply, but in others they are few and far between. As with areas that lack access to grocery stores, many residents of Chicago now live in "pharmacy deserts."
Over the next three years, two University of Illinois at Chicago researchers will address why pharmacies are closing on the city's South and West Sides, with the goal of getting patients access to the resources they need.
Similar to the U. S. Department of Agriculture's definition of food deserts, pharmacy deserts are defined as areas with a poverty rate of at least 20 percent and where at least a third of the population lives more than a mile from a pharmacy.
"Pharmacies are an essential resource for any community. They provide medicines. They provide preventative services like health screenings and immunizations," said Dima Qato, assistant professor of pharmacy, outcomes and policy at the University of Illinois at Chicago. "They provide basic hygiene products and essential goods, like diapers. They provide things people need to lead healthy lives for themselves and their families."
Research led by Qato revealed a 20-percent increase in the number of pharmacies in white communities between 2000 and 2010. There was no such expansion in minority communities.
"There have been persistent differences in the availability of pharmacies in segregated black communities and Hispanic communities on the South and West Sides, and in areas on the North Side," Qato said. "It's not just about pharmacy deserts. It's about pharmacy closures. Recently, more pharmacies are closing across the city, particularly in areas that are pharmacy deserts or are becoming pharmacy deserts because of the consequences of the closures. At the same time, we see pharmacies opening in higher income and more affluent communities on the North Side."
Qato, along with UIC associate professor of health systems science Shannon Zenk, were recently tapped by the Robert Wood Johnson Foundation's clinical scholar program to address why pharmacies on the city's South and West Sides are closing.
"We hope to address the problem at the policy level but also more acutely at the patient level," Qato said. "We want to identify communities that are most affected and hard hit by the recent closures."
One of the short-term goals is to develop a "pharmacy referral service" for patients who live in pharmacy deserts through partnerships with local chain and independent pharmacies, community health centers and community health liaisons.
The service would eliminate transportation barriers to patients filling their prescriptions either through a prescription delivery service or transportation to and from the pharmacy. Once researchers assess the needs of communities, then they'll choose which transportation option is best, Qato said.
"You need pharmacies to be convenient and accessible in your community, and when they're not you risk not being able to fill your medications on time all the time, which could lead to ill health, uncontrolled diabetes and uncontrolled hypertension – things that are for the most part preventable or can be controlled," Qato said.
Researchers will also form an advocacy committee that will work with local public health and policy officials and community residents to influence public health policy, including advocating for legislative changes that would prevent the closure of pharmacies in high-risk communities.
"By engaging with the community and key stakeholders, we will gain a better understanding of how specific policies and regulations of the city of Chicago, such as Tax Increment Financing, influence decisions on the opening and closing of pharmacies across Chicago's segregated communities. Our goal is to promote greater transparency and accountability of the impact of such policies on barriers in accessing and adhering to prescription medications at the local level," Zenk said in a statement.
"Ultimately, we hope to increase awareness of the critical, yet often ignored, role of pharmacies in ensuring healthier and more equitable communities in the United States," Qato said.
Contact Kristen Thometz: @kristenthometz | [email protected] | (773) 509-5452
---
Related stories: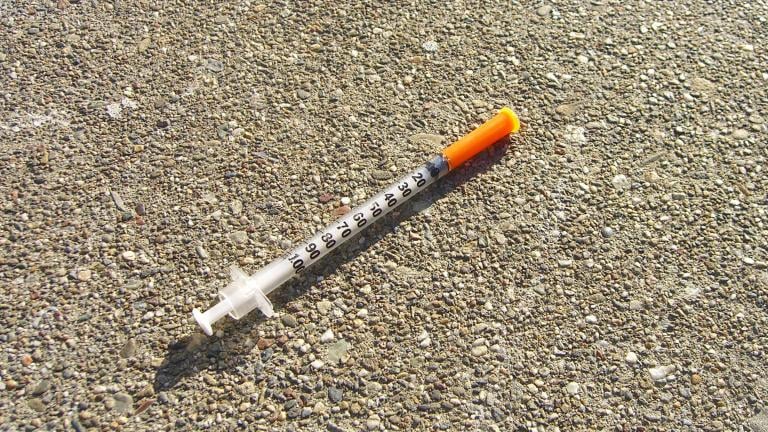 Trump Declaring Opioid National Emergency Could be 'Game Changer'
Oct. 25: As opioid overdose deaths continue to rise, President Donald Trump on Thursday is expected to declare the ongoing epidemic as a "national emergency."
---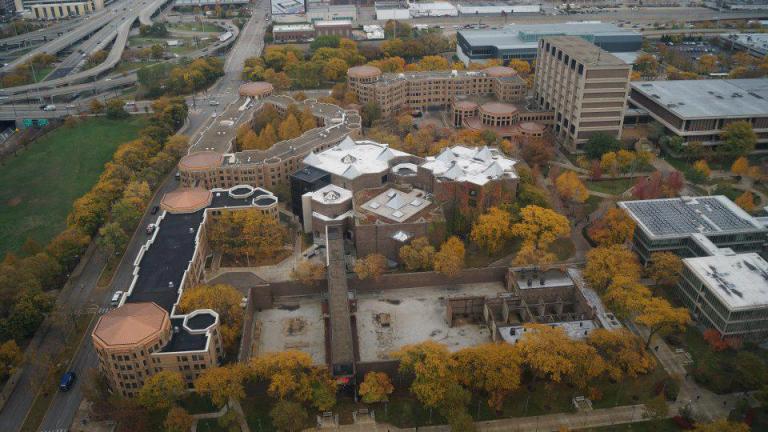 UIC Creates Health Equity Research Center
Oct. 16: Researchers from the University of Illinois at Chicago will investigate how social determinants like poverty and living in a food desert contribute to the health of marginalized groups.
---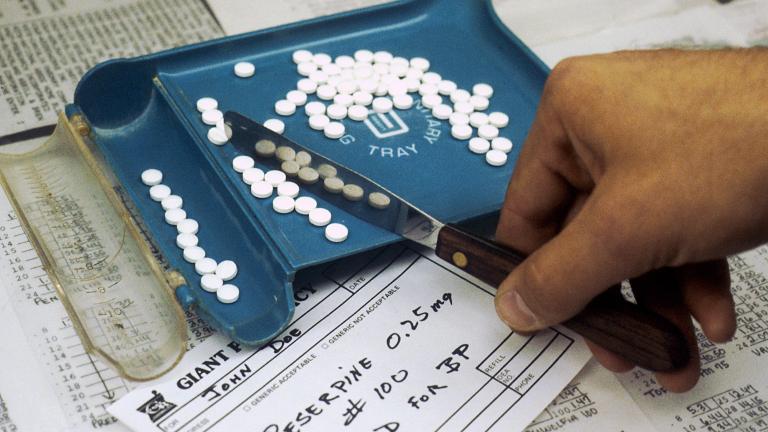 Pharmacy Errors Revealed in Tribune Investigation
Dec. 19, 2016: More than half of Chicago-area pharmacies tested failed to alert their customers about serious drug interactions. That's the finding of a new Chicago Tribune investigation.
---