"No philosophers so thoroughly comprehend us as dogs and horses," wrote Herman Melville. "They see through us at a glance."
And those animals have long demonstrated the value of that insight through their therapeutic work – including some local miniature therapy horses whose effectiveness can't be judged by their size.
They're American miniature horses, to be exact, and they're the main (er, mane?) attraction of the nonprofit Mane in Heaven.
"They're non intimidating, they're tiny, they're magical looking," said Dina Morgan, Mane in Heaven's president. "We take our adorable little miniature therapy horses to hospitals, rehab centers, nursing homes. Our goal and our mission is to just bring a little bit of happiness and comfort and joy to those in need."
Founded in 2012, Mane in Heaven is an all-volunteer organization based at a private farm in Barrington.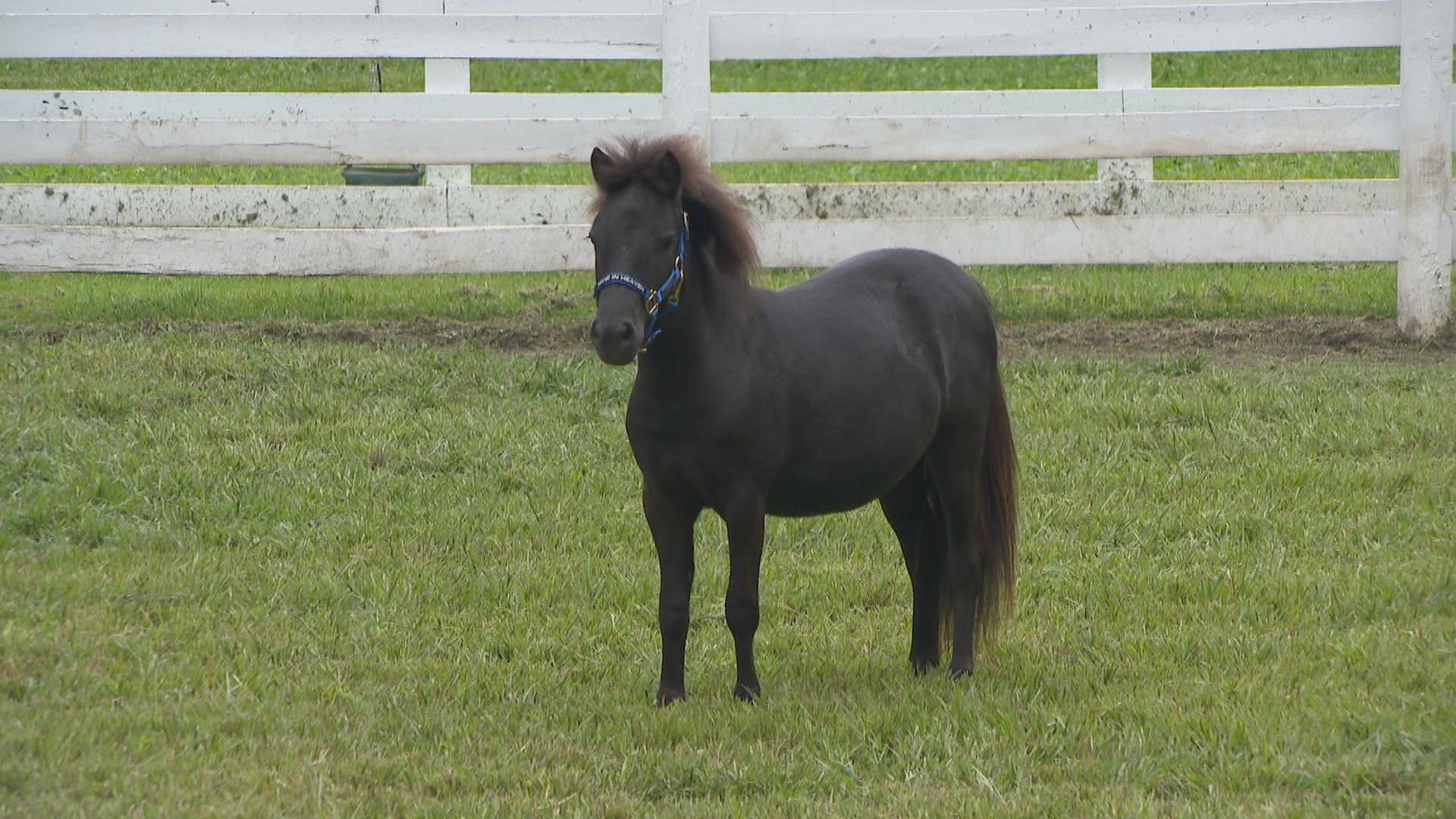 "We work with the horses four days a week," said Danielle McCready, director of programs. "We do training and visits, so if we're not on a visit, we're training here."
As part of their training, the minis learn commands like "walk," "whoa" and "visit." They learn to allow people to pet them and hug them, and to tolerate noisy environments.
They also learn to walk in custom shoes, which is one of the things people most often ask Mane in Heaven volunteers about.
"They do prevent them slipping on the floor," said Morgan. "(They're) also good for infection control. Plus they just look pretty darn cute!"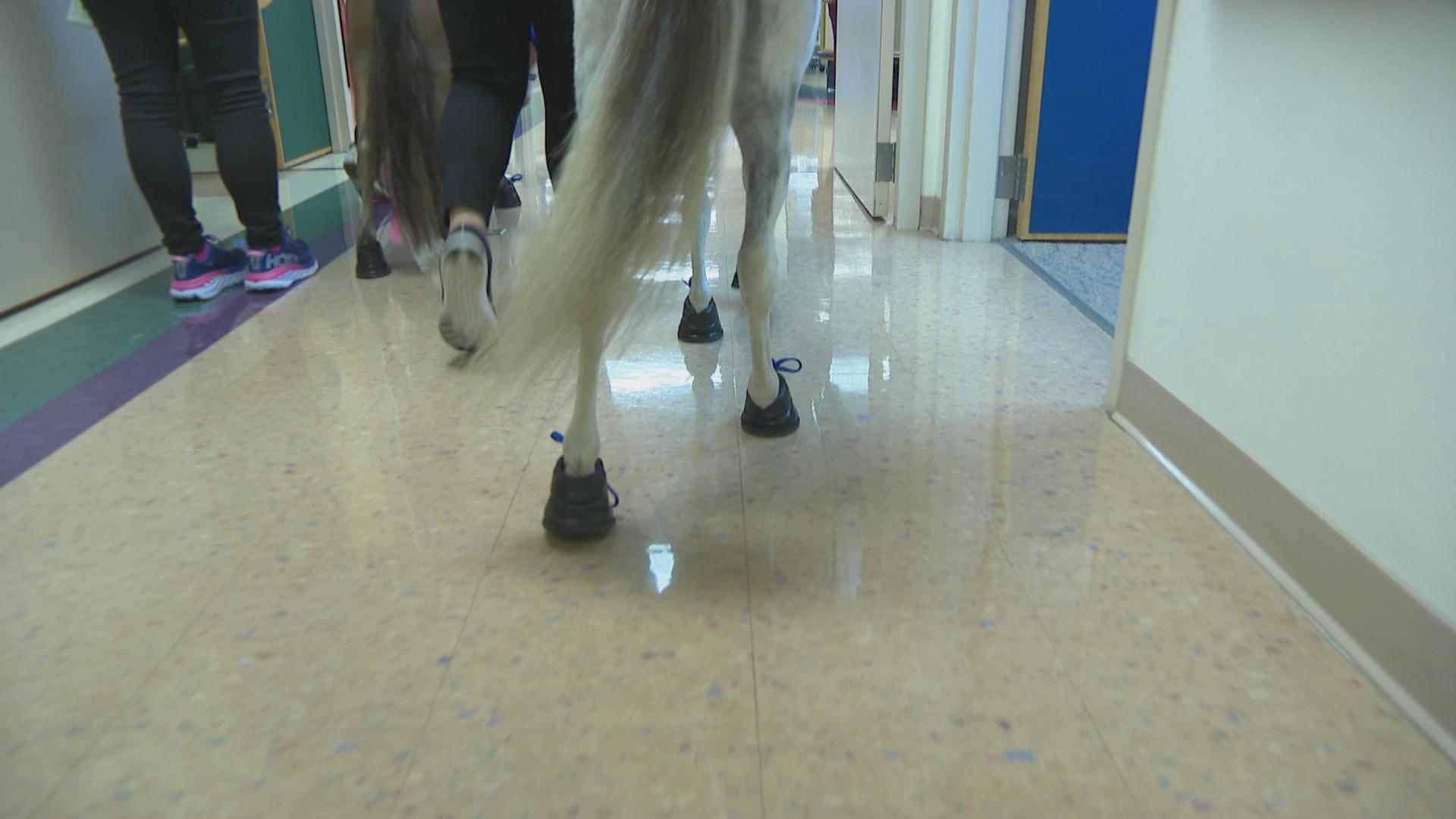 Some answers to other FAQs: no, they haven't been shrunken down. No, they're not ponies. And yes, they're fully grown.
"We joke that they might get wider, but they won't get any taller," Morgan laughed.
On the day we visited Mane in Heaven's five horses at their farm, Joy, Spirit and Winnie got to enjoy a relaxing day out in their paddock, while Tinkerbell and Hope got loaded up into their bus – a mini bus, of course – and paid a visit to Shriners Hospitals for Children in Oak Park.
"I can't tell you how fulfilling it is when you walk into a hospital room or walk into a school and see these great big smiles, people's eyes get wide, and the laughter," Morgan said.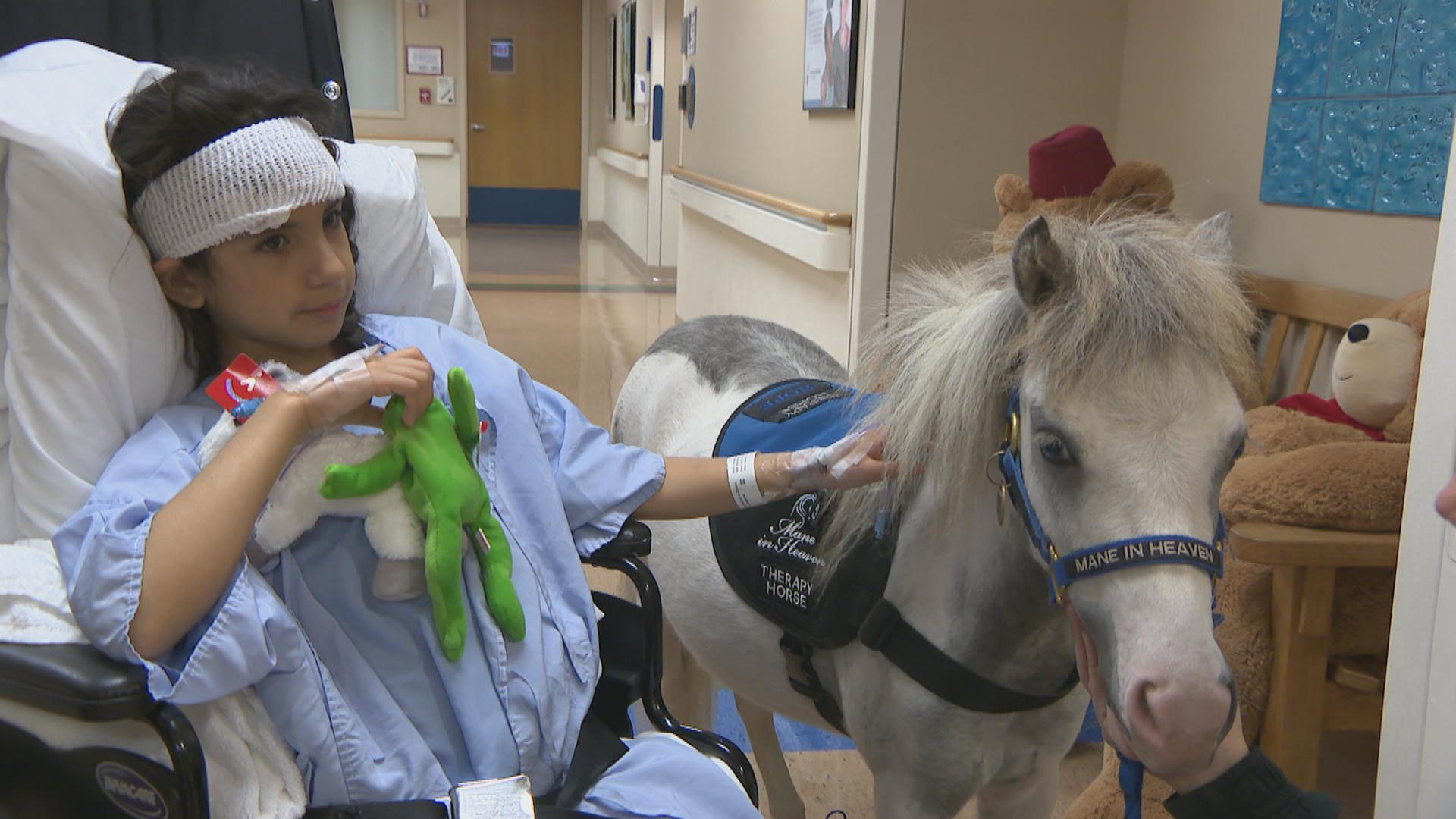 But they're not just entertainment. Sometimes, the horses provide motivation for young patients who are scared to get their blood drawn or who are working to improve their walking.
"We'll put another lead on the horse and the kids can help us walk and learn commands, like 'walk' and 'whoa,'" McCready said. "It's really powerful to see these kids engage with these little guys, and see that they're connecting and the horses are listening when they're asking for them to do something."
While Mane in Heaven asks for donations, it doesn't charge for its visits. It's made about 60 visits so far this year.
Though the minis share a therapeutic mission, they all have different personalities.
"Tinkerbell is super curious. Spirit is very spiritful. Hope is very sweet and gentle," Morgan said. "But in general they're all very calm, very comforting, and they're very intuitive. I think that's a big thing why they make great therapy horses."
They make visits all over the Chicago area, so keep your eyes open for them ... but look down.
By the way, Mane in Heaven says the answer to one of its other frequently asked questions – "can I take one home with me?" – is no. But you can follow Mane in Heaven on Facebook and Instagram to learn more about the therapy horses and find out where they'll be making visits.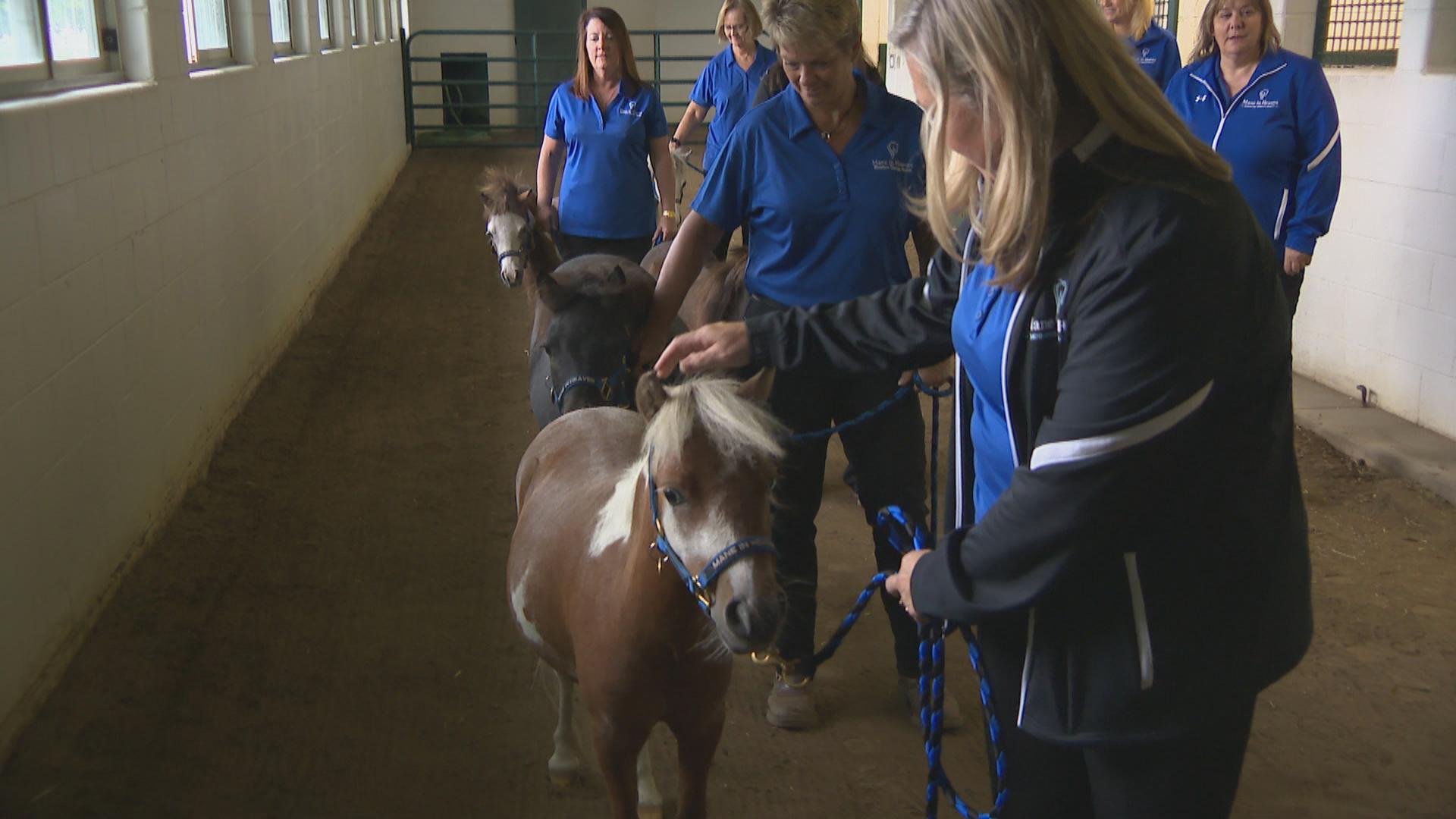 ---
Related stories:
Chicago Considers Banning Horse-Drawn Carriages
Grazing Goats, Sheep and 1 Donkey Help Clear Vegetation at O'Hare
10 Outdoor Spots to Unwind and De-Stress in Chicago
---