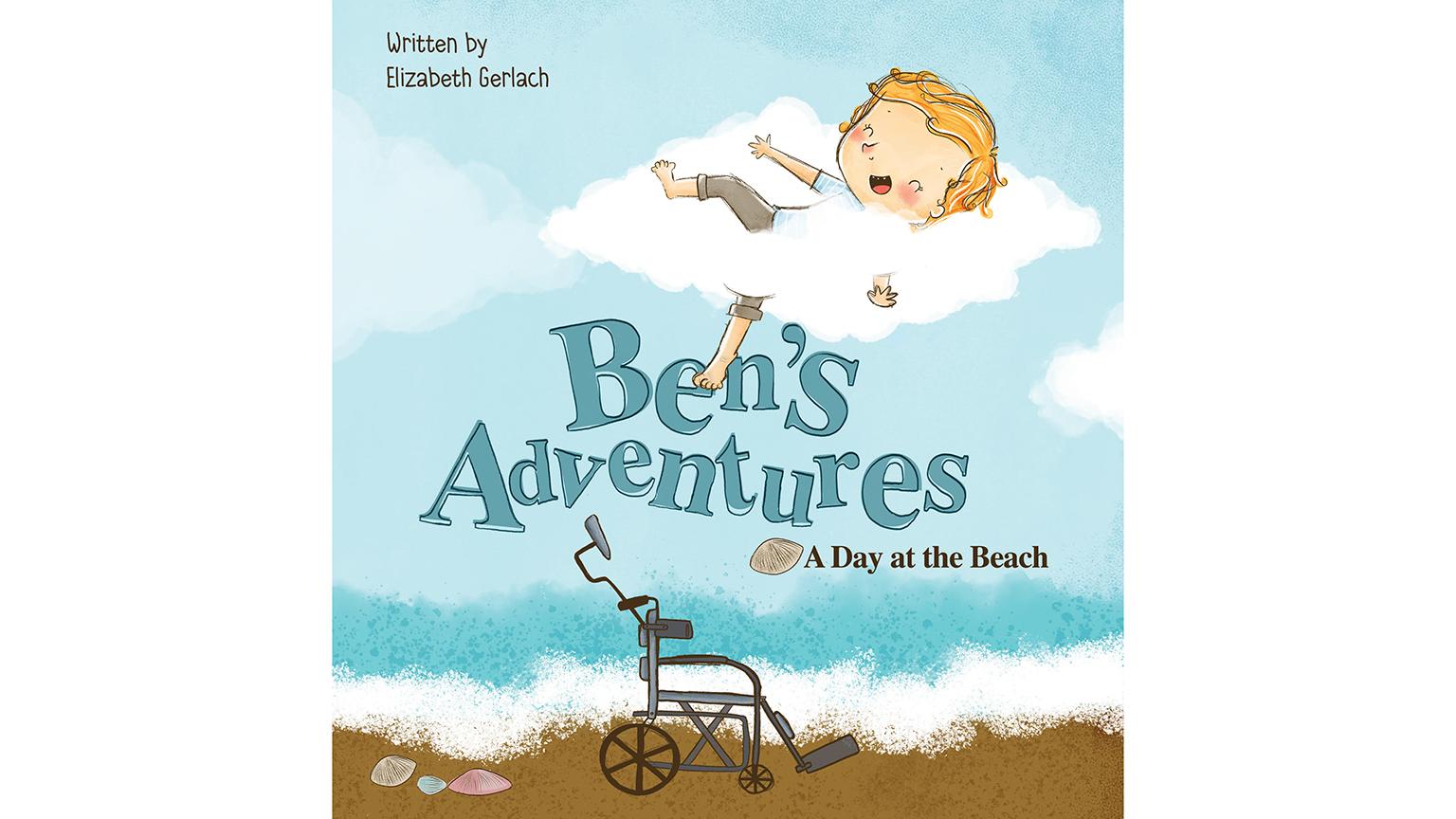 (Illustration by Yip Jar Design)
Like most children who spend the day at the beach, the character at the center of a new book builds sandcastles, flies kites and collects seashells with his family.
But the protagonist of "Ben's Adventures: A Day at the Beach" has challenges some children might not be familiar with: cerebral palsy.
Elizabeth Gerlach wrote the book as a tribute to her son, also named Ben, who died in May 2016.
"I thought it would be nice to create a book that was inspired by him and showed his smile and showed him in a wheelchair," said Gerlach, who lives in St. Charles. "Just because he's in a wheelchair doesn't mean he can't dream up an adventure."
Gerlach's son, a triplet, was born prematurely on June 30, 2012. (His two siblings are doing well and about to begin first grade.) He spent five months in a neo-natal intensive care unit after birth and was diagnosed with cerebral palsy. "He was nonverbal and required a feeding tube," Gerlach said. "He had difficulty with oral motor control, epilepsy … He had a long list of medical challenges."
Despite those challenges, Ben was happy and "loved to smile and laugh," Gerlach said. 
Many children's books feature inanimate objects, animals or images of "perfect" children and families, she said. "There aren't a ton of books out there with kids that show visuals of wheelchairs."
Since the book's release in May, Gerlach said she's received positive feedback from families who have children with special needs. She also hopes her book can be used to educate.
"It could be a tool for families with typical kids to introduce their children to disabilities," she said. "It can show them kids with special needs are still kids. Some may be in a wheelchair, but that doesn't mean you can't say hi, or they can't be a friend."
While the book just came out, Gerlach is hoping it can become the first in a series. "I would like to be able to reduce the stigma of kids with disabilities," she said. "Kids with special needs are still kids. They can play, have fun and dream."
For more information about the book, visit the Ben's Adventures website.
Contact Kristen Thometz: @kristenthometz | [email protected] | (773) 509-5452
---
Related stories
New Book Shares Stories of 'Rad Girls' to Inspire Youth
Local Author Helps Kids Find Voice, Courage to Stand Up to Bullies
'Screenwise' Book Offers Practical Advice for Digital Age of Parenting
---