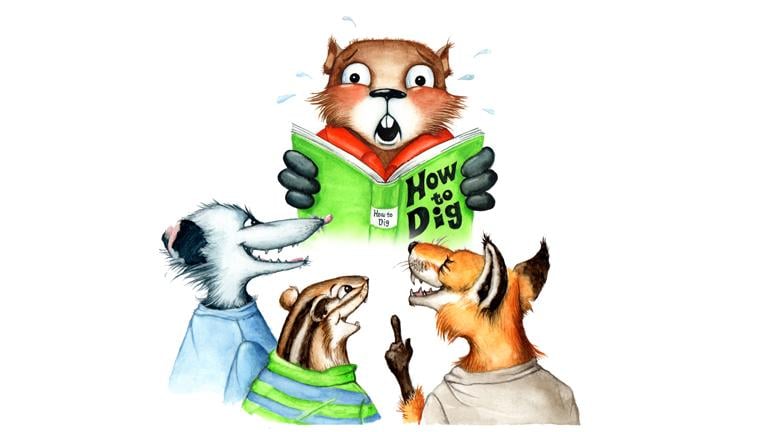 Regina McCarthy's book "Courageous Gilbert the Groundhog" teaches children to understand and express their feelings and offers tips for dealing with a bully. (Illustration by Sue Dettman)
October is national bullying prevention month, and one local author wants to help children of all ages find their voice and the courage to stand up to bullying.
Author and holistic psychotherapist Regina E. McCarthy was inspired by her own experiences growing up when she wrote "Courageous Gilbert the Groundhog."
"I'd say that Gilbert is pretty much me," McCarthy said. "As a kid, I had a hard time in fourth grade giving my book report to the class. I was certainly bullied and making friends was hard."
In the book, Gilbert's experiences mirror those of McCarthy's. He even gets nervous delivering his book report and is teased for his singing.
After a traumatic episode in school, Gilbert is comforted by an old oak tree that advises him to acknowledge his feelings and gives him tips on ways to express those feelings. The tree also shares a relaxation technique developed by Dr. Andrew Weil called the 4-7-8 breathing exercise.
The exercise works as follows: Inhale through your nose to a mental count of four; hold your breath for a count of seven; exhale completely through your mouth for a count of eight. Repeat the steps three more times for a total of four breaths.
"It's a great way to calm down your central nervous system and it just takes a few moments," McCarthy said of the breathing exercise. She's been using it for about 20 years and teaches the exercise to everyone she knows.
"It's easy, free. You don't need a prescription for it. It's literally right underneath your nose, and there's no side effects except you feel better."
While the story addresses the issue of dealing with a bully, McCarthy says the book is about "everyday trauma," which can include bullying, natural disasters, illnesses and deaths in the family.

"We're not feeling our emotions. If we're not talking about [these traumas] or shaking them off, they build up in our body."
–Regina E. McCarthy
---
During traumatic moments, our bodies are programmed to respond in one of three ways: fight, flight or freeze, McCarthy said. This innate response to stress causes people to shut off their emotions, as they either move toward the stressor, move away from the stressor or freeze in place.
"We're not feeling our emotions," McCarthy said. "If we're not talking about [these traumas] or shaking them off, they build up in our body."
Over time, this innate response can become a conditioned response. "As adults that flight, fight or freeze kind of becomes our go-to response [even] when we're not in a traumatic situation," she said. "We go right to it because it gets triggered, so that's why I say it's a children's book of all ages."
To counteract that, the 4-7-8 breathing exercise can be used to help calm people down, allowing them to think clearly and "respond instead of react," she added.
The book also details ways people can express their emotions, like practicing what they'd like to say to a bully, screaming into a pillow, stomping their feet and crying when they're sad.
"It keeps the body fluid and moving … because what's really happening is your body's going into shock," when the body goes into flight, fight or freeze mode, McCarthy said.
Using these exercises can help "build up your inner security. That takes you out of that trauma response … so you feel safe inside your body," she said.
Follow Kristen Thometz on Twitter: @kristenthometz
---
Related stories: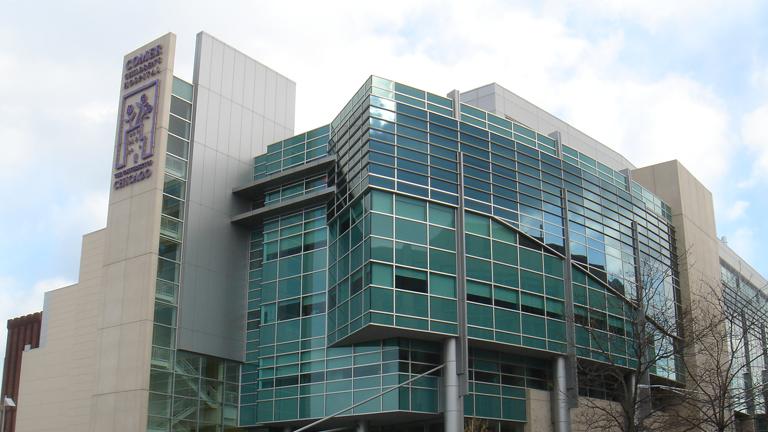 Chicago Hospital Gets $2M to Treat Kids, Families Affected by Violence
Sept. 26: As violent crime in Chicago continues to soar, Comer Children's Hospital announced it's creating a new program to treat families and children affected by violence.
---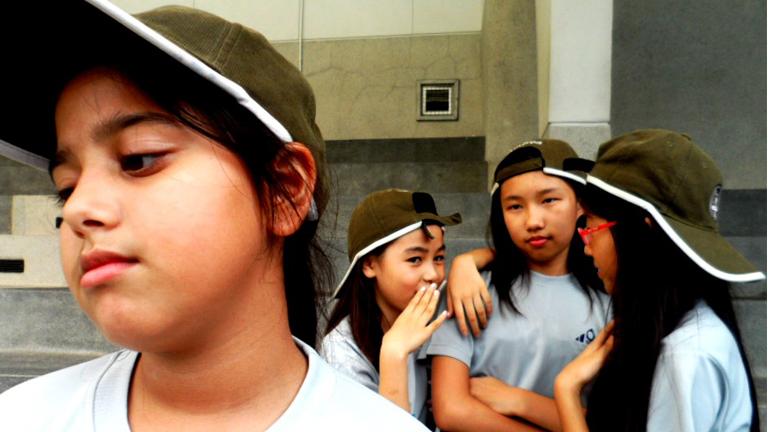 Study: College Students' PTSD, Depression Linked to Childhood Bullying
Sept. 13: For female college students, peer victimization appears to inflict the same long-term distress associated with severe childhood physical or sexual abuse, according to a new study.
---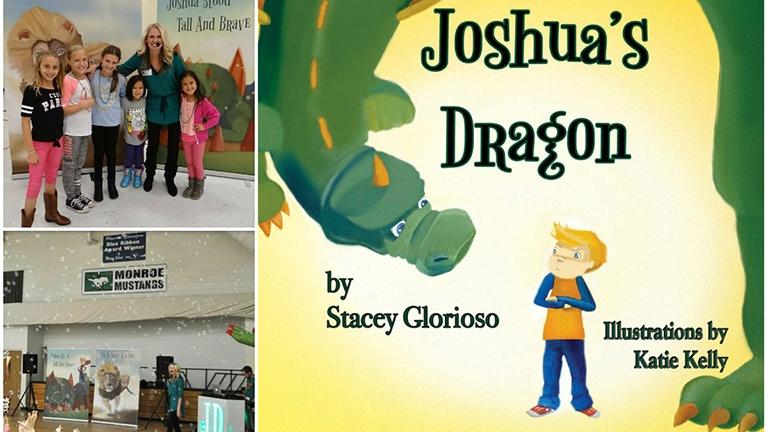 Local Author Inspires Kids to 'Slay Their Dragons'
April 14: Pediatric occupational therapist and author Stacey Glorioso wants to teach children how to become dragon slayers. In her book, "Joshua's Dragon," the story's namesake character leads the way and shows how he defeats his dragon.
---