More videos of the July 14 police shooting of Harith Augustus were posted online Thursday after a judge ruled in favor of activists demanding their release.
The 20 new audio and video clips posted by the Civilian Office of Police Accountability show the shooting from various police body cameras and area surveillance cameras in the South Shore neighborhood.
Police released one video on July 15 – less than 24 hours after the shooting and violent skirmishes between law enforcement and protesters who gathered at the scene.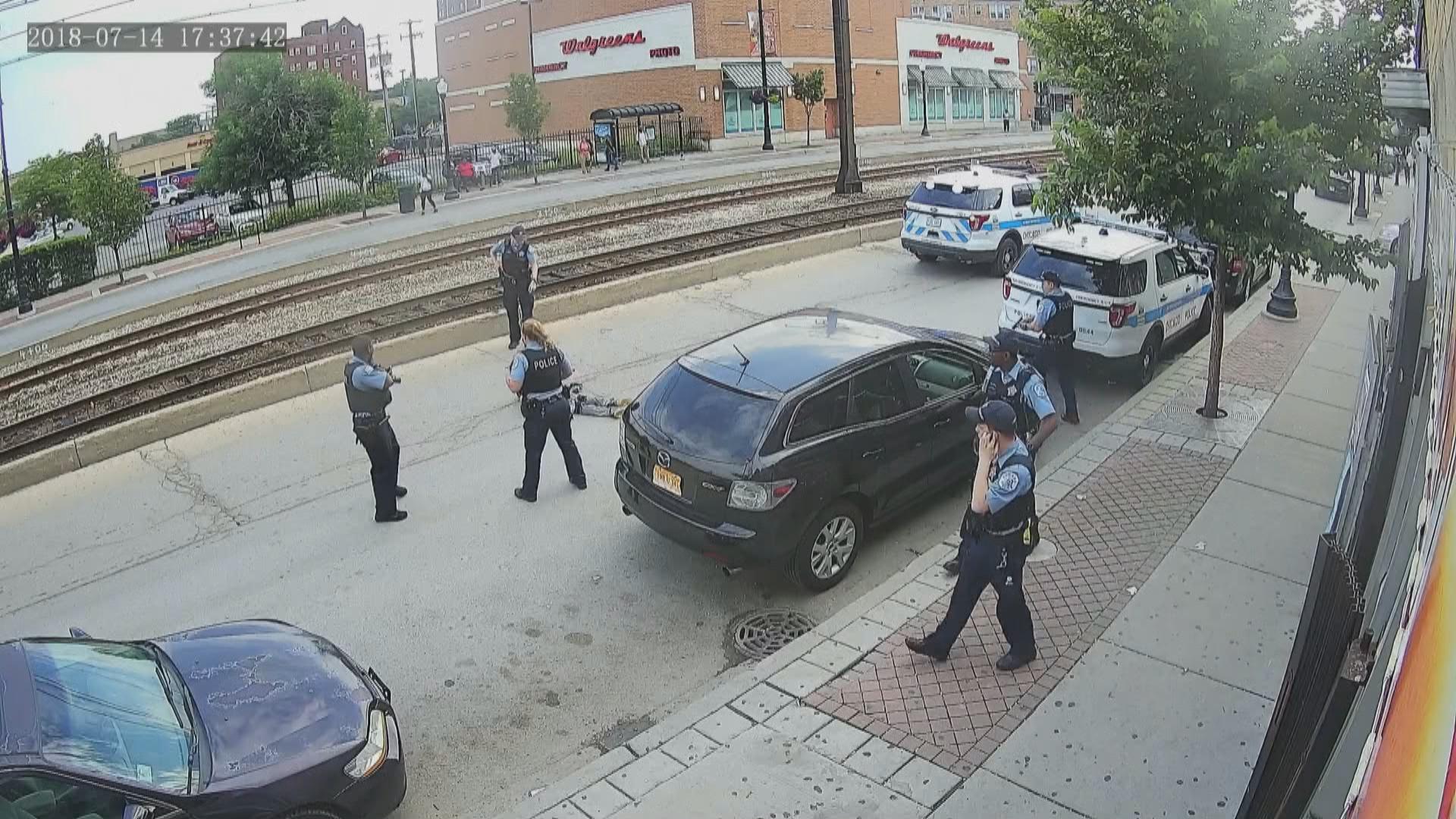 A still image taken from video footage released Thursday, Aug. 16 by the Chicago Police Department shows the immediate aftermath of the police-involved shooting of Harith Augustus, 37, on Saturday, July 14, 2018.
Among the new footage released, one clip appears to show an officer retrieving a weapon from the body of Augustus after he was shot. And while most of the videos contain no audio, one offers an exchange between two officers, including the one who apparently shot the 37-year-old barber.
The new videos and audio come a day before a draft of the police consent decree is due to be filed.
Also released Thursday: an expanded database of police misconduct documents, analyzed by the Invisible Institute. The nonprofit organization, in partnership with news outlet The Intercept, published the five-part series "The Chicago Police Files" examining the documents in detail.
Jamie Kalven, Invisible Institute founder, joins us in discussion.
---
Related stories:
A Timeline of the Laquan McDonald Shooting
Shootings, Protests and 'Bait Trucks' Inflame Police-Community Tensions
Railway Apologizes for 'Bait Truck' Operation, Vows to Stop Practice
Activist Demands Release of Audio, Video From Augustus Shooting
---