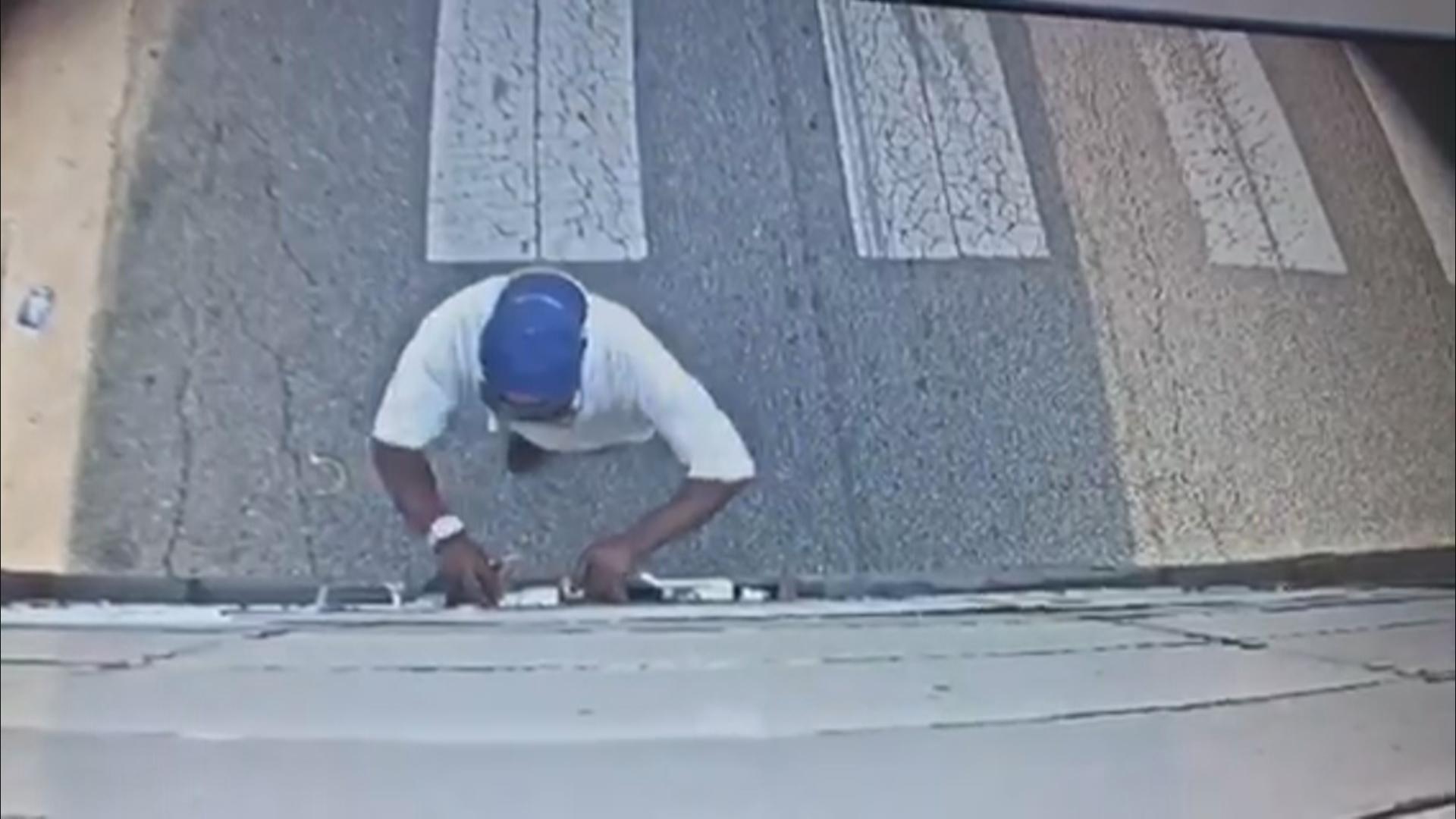 (Courtesy Norfolk Southern Surveillance Camera)
Norfolk Southern Railway is backing up from a controversial practice of using so-called bait trucks.
Following a backlash sparked by viral videos capturing recent incidents in Englewood, the company announced Friday that it will no longer conduct such operations.
The office of Cook County State's Attorney Kim Foxx on Thursday dropped burglary charges against three individuals arrested last week after breaking into an unmarked truck that was planted in Englewood by railroad police, with assistance from the Chicago Police Department. The trio made off with boxes of sneakers that were in the trailer. 
"The State's Attorney's Office reviewed these cases and dropped charges because it was in the interest of justice," Foxx spokesman Robert Foley said. 
While David King, Terrell Melvin and Floyd Allen no longer are charged with burglary, Allen still faces a misdemeanor assault charge.
In a statement Friday, Norfolk Southern spokeswoman Susan Terpay said the railroad's police force used trucks to catch thieves because residents near the rail line had asked for more to be done after a spike in cargo theft, including break-ins of locked containers and trailers that contained guns and ammunition. 
But community activists say the operation amounted to entrapment of a vulnerable population, and did further damage to already strained relations with law enforcement.
"Norfolk Southern recognizes that, despite the need to safeguard freight in the area, this operation eroded trust between law enforcement and the community," Terpay said. "We sincerely regret that our actions caused further unease, and we don't plan to use this method in the future."
The rail company said it welcomes a dialogue with the community, and stressed the problem of freight theft, citing an FBI estimate that $27 million is stolen annually. 
Chicago Police Superintendent Eddie Johnson said Thursday that the department would take a "hard look" at using this tactic in the future. 
Follow Amanda Vinicky on Twitter: @AmandaVinicky
---
Related stories:
Police 'Bait Trucks': Legitimate Sting Operation, Or Unfair Setup?
Police Superintendent Johnson Under Pressure After Violent Weekend
Family of Man Killed During Police Pursuit File Wrongful Death Suit Against City
As City Adds Cops, Communities Call for More Comprehensive Solution to Violence
---