Ada Grey has been a theater critic for 10 years.
And she just turned 14 years old.
Grey, who is homeschooled but will begin high school in the fall, started writing reviews when she was 4 years old to express her opinions to family members. Now those opinions appear on her blog.
(Go here to read her most recent review: "Bus Stop" at Eclipse Theatre.)
Grey is also an actress, having appeared on stage at Collaboraction, Red Orchid Theatre and most recently, at the 20% Theatre Company.
Below, a Q&A with Grey.

How often do you go to the theater?
Usually weekly – sometimes I'll take a week off but then I'll see five shows a week, so it just depends.
Do you get invitations, or does you mom take you along as a "plus one"?
I usually get invited for my blog, and my mother is the "plus one."
And your parents are involved in theater?
My mother is a teacher and my father is an actor. My mother has a PhD in Victorian literature, so she teaches English, and she's a dramaturg for shows as well. She just did dramaturgy for a show I did at 20% Theatre Company called "No Home for Bees."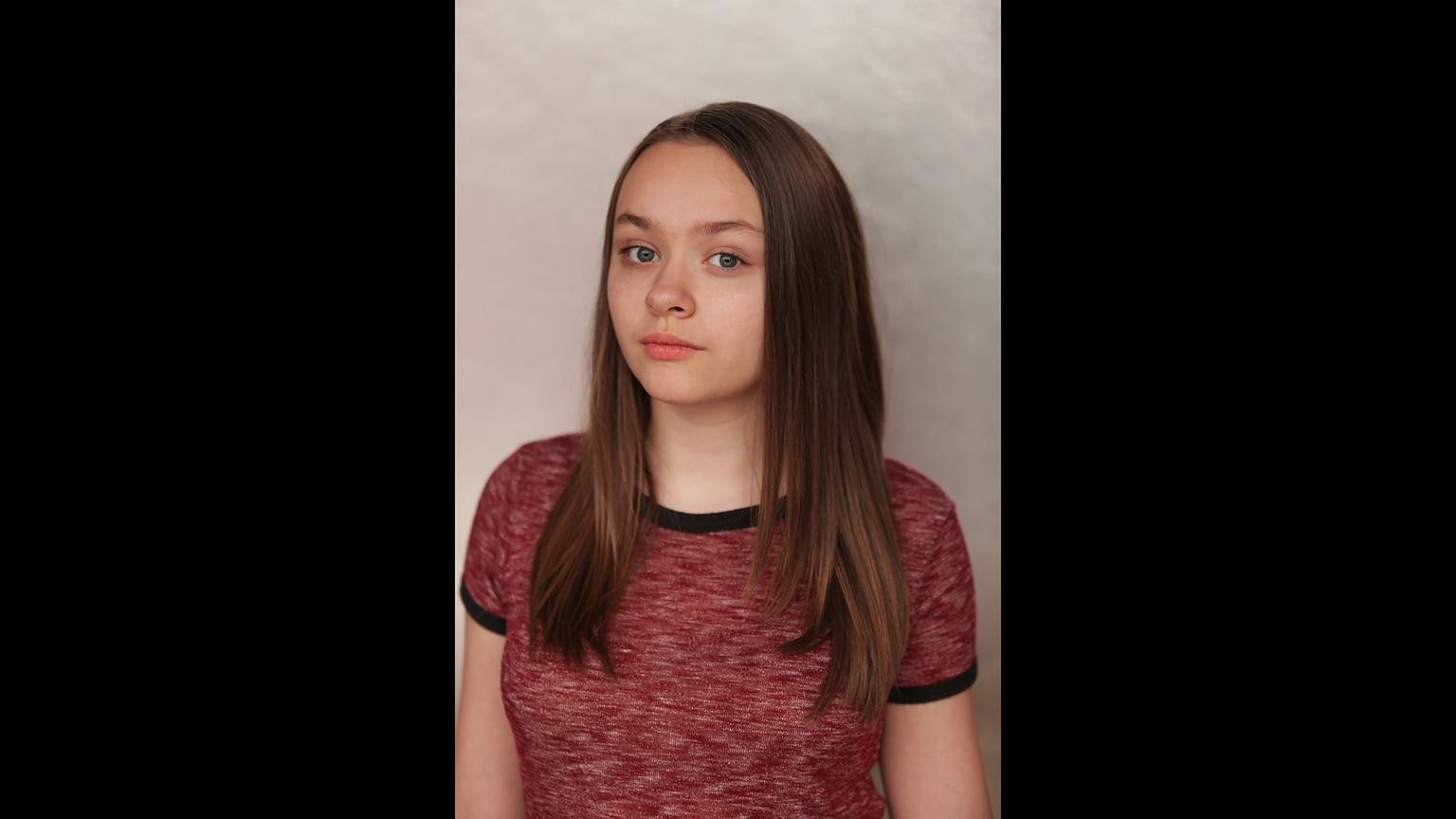 Theater critic Ada Grey (Courtesy of Ada Grey)
And you're homeschooled?
Yes, but I am going to high school this coming year. I'm going to be in the Senn Theater Program.
When did your theater criticism take off?
When I was 6 years old I wrote a review for "Spiderman: Turn Off the Dark" and a comic book website found me and they were like "Oh, this is a child writing reviews!" [Laughs]
So, what did you think about that notorious "Spiderman" musical?
I liked it sort of but I felt there were a lot of problems with it. I was kind of overwhelmed by my love of Spiderman at the time, and I when I think back on it I'm like, "That wasn't really that good!"
What if you see a show that you really can't stand?
I've not liked a lot of shows, but I will try and find the best parts. I will write, "This thing was not good and here's the reason why and here's what I would've changed about it." I try to be as nice as possible but I am also trying to give my true opinion.
Do you have favorites?
I do a best-of list at the end of each year. One of my favorite shows I've ever seen was at About Face Theatre, and it was called "Le Switch."
Are you excited about shows in the upcoming season?
I'm really excited to see "Gypsy" at Porchlight Theatre. That has E. Faye Butler in it, and she was in the first show that I ever saw. I'm also really excited about "The Shipment." That's going to be a Red Tape Theater. It's written by Young Jean Lee, one of my favorite authors. She wrote "We're Gonna Die" and "Straight White Men" – that was at Steppenwolf last year.
What do your friends make of this?
Some of my friends didn't know out about it at first but when they found out they were like "What is this blog? I had no idea!" But a lot of my friends know about it, and sometimes I go and see shows with them, and sometimes I'll talk with them about shows that I've seen. Yeah, a lot of my friends are pretty close with my reviewing process.
What are your plans for the future?
I definitely want to continue reviewing and acting for as long as I can. Theater's going to be a part of my future. I hope!
---
Related stories:
Reaping Faith, Fear and Ambivalence in 'The Harvest'
Black Ensemble Unwraps the Joyful Healing Properties of the Blues
'Something in the Game' Wins One for The Gipper, and for Musical Theater, Too
---