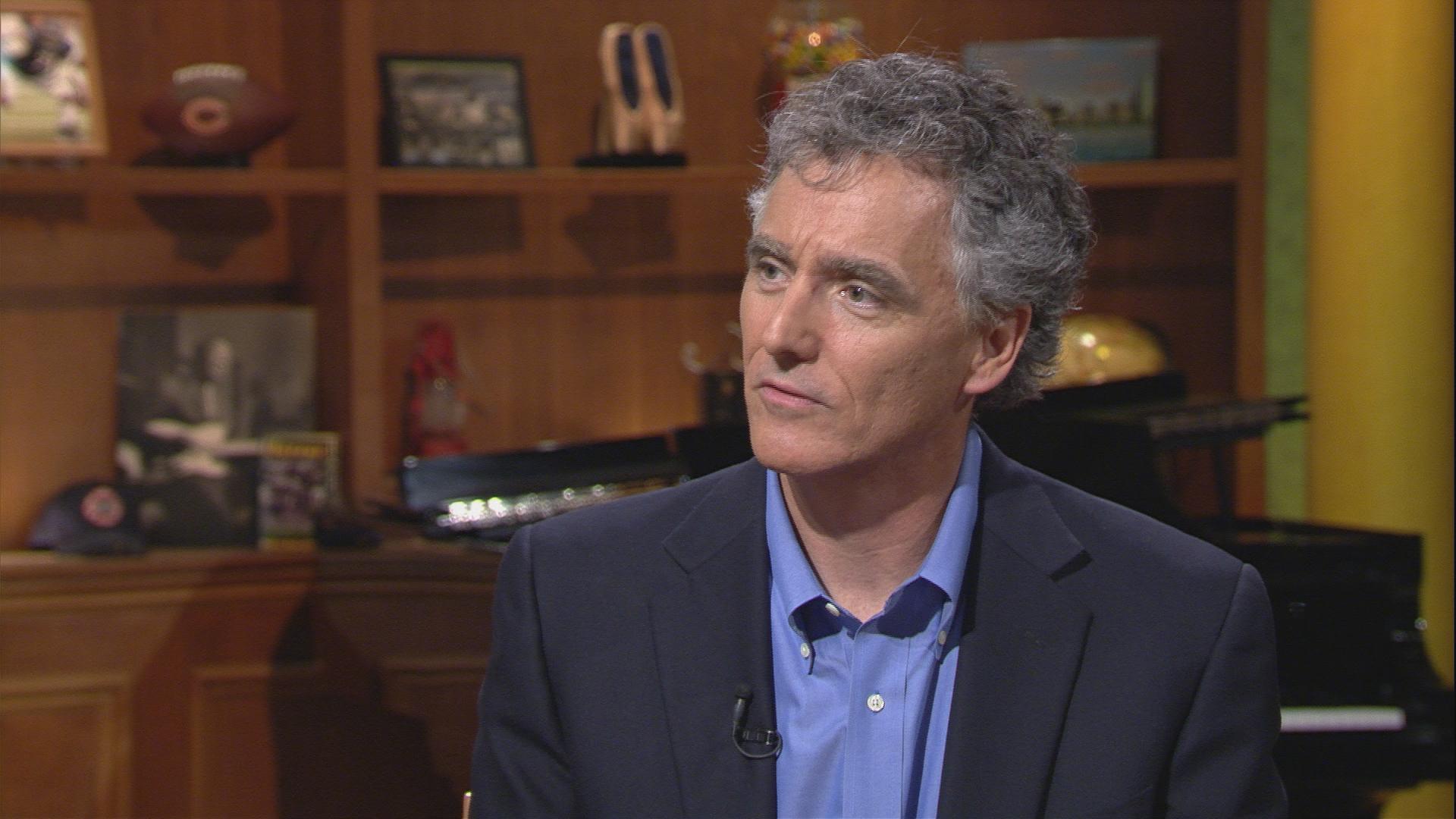 Cook County Sheriff Tom Dart appears on "Chicago Tonight" on July 13, 2017.
In an effort to raise awareness about the opioid epidemic facing Cook County, Sheriff Tom Dart has launched a podcast.
Titled, "Breaking Free: Dispatches from the Opioid Crisis," the podcast aims to expose the "devastating nature of opioid addiction," according to an article on the website of the sheriff's office.
The first episode of the podcast features a 16-minute interview with a 24-year-old man who nearly died in May after he was discovered unresponsive on the bathroom floor of a Skokie courthouse. The incident was caught on a body camera. Officers saved his life using the overdose-reversing drug Naloxone, and the man is now receiving drug treatment at the Cook County Department of Corrections.
His addiction began with a prescription for opioids to treat a shoulder injury. "I was taking (the medication) as prescribed but I did feel the euphoric side effects from the medication. They were very pulling and something I enjoyed very much," he says in the podcast.
The 24-year-old said he's overdosed 14 times from opioids. "Here's the thing about it and this will show you how strong of an effect this drug takes on you: I'm waking up from an overdose, literally heart stopped dead, and within the first five minutes one of the biggest questions that comes to my mind is 'Where is the rest of my heroin?'" he says on the podcast. "Without the substance, I have a disconnection with myself. It feels like ... it's like another entity inside of you asking you to feed it and nothing else matters but you feeling better."
Approximately one in five Cook County Jail detainees admits to opioid abuse and hundreds receive treatment each day, according to the sheriff's office. The podcast is part of an Opioid Crisis Awareness Initiative launched last year by Dart. His office plans to release a new episode each month.
"This crisis touches the lives of so many – almost everyone knows someone struggling with an opioid addiction," said Dart. "An important step to fixing this crisis is understanding those who struggle with it. I hope this podcast opens eyes and minds to how easily an opioid addiction can happen and how hard it can be to stop."
Contact Kristen Thometz: @kristenthometz | [email protected] | (773) 509-5452
---
Related stories
Federal Government Ends Oversight of Cook County Jail's Medical Center
Opioid Epidemic Hits Cook County Jail
Fighting the Opioid Epidemic, By Mail
---