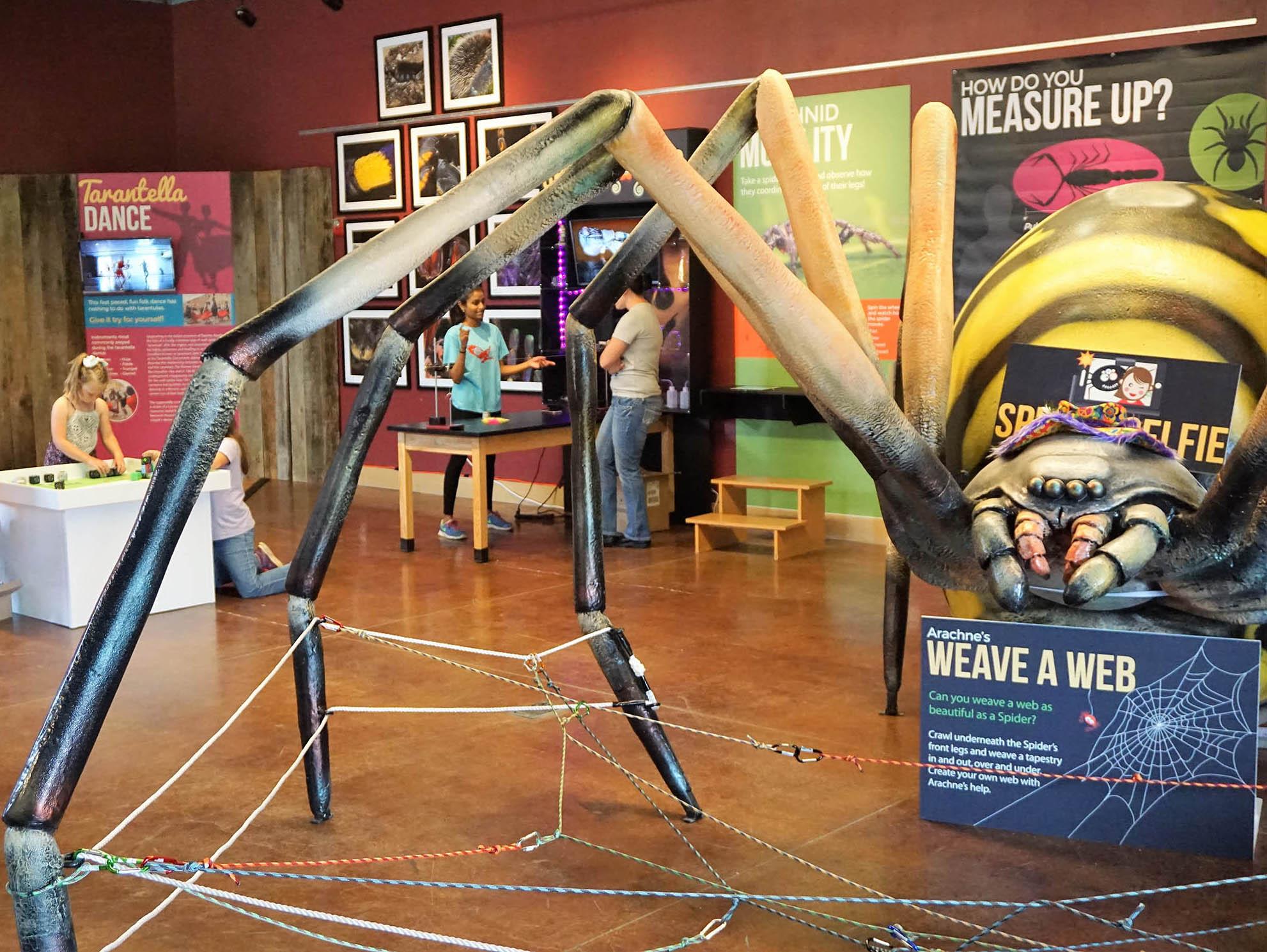 (Jim Schulz / Chicago Zoological Society)
A new, temporary exhibit at Brookfield Zoo aims to gives visitors a fresh look at spiders, scorpions, tarantulas and other eight-legged critters.
"Amazing Arachnids" offers close-up views of 100 live arachnids, including the colorful peacock tarantula, emperor scorpion, goliath pinkfoot tarantula and more, representing the largest public collection of arachnids in North America, according to the zoo.
At the exhibit, which opened Saturday and runs through Sept. 3, visitors will learn about the animals' unique characteristics by examining their significance in art, culture, science and medicine. The culture-themed area, for example, will explore arachnid conservation, folklore and mythology, giving participants the chance to learn an Italian folk dance called the Tarantella. In the art section, guests can view 10 striking images taken by world-renowned arachnid photographer Julian Kamzol.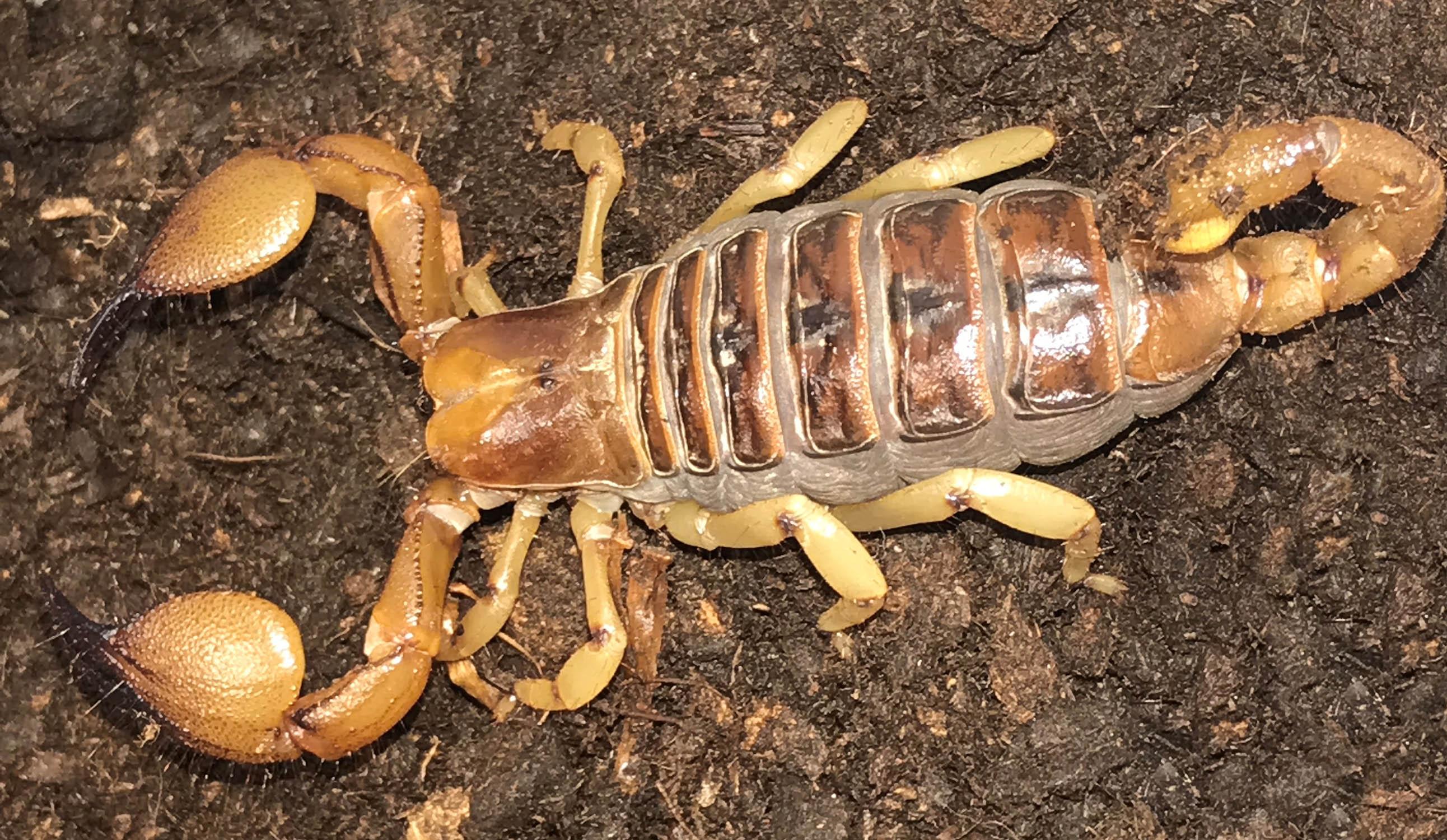 An African burrowing scorpion is among the highlights of Brookfield Zoo's new "Amazing Arachnids" exhibit. (Jim Schulz / Chicago Zoological Society)
Animal care staff will be on hand to tell visitors about the live arachnids, providing information such as what the animals eat, how they survive in the wild and how humans can help preserve arachnids and their habitats.
"Amazing Arachnids offers people the opportunity to gain an understanding about a group of animals that has made a huge impact on human culture throughout history, whether in art, music, film [or] folklore," said Andre Copeland, interpretive programs manager for the Chicago Zoological Society, which operates Brookfield Zoo, in a statement. "Fear of spiders is probably one of the most misguided issues and leads to a lot of misconceptions. By coming to the exhibit, we hope our guests will be encouraged to learn about the different species and to gain a better understanding of arachnids that could then lead to a greater appreciation for them."
"Amazing Arachnids" also features a variety of hands-on components, such as weaving an arachnid web, assembling puzzle pieces to create a unique spider and using computer monitors to control the movements of a virtual tarantula.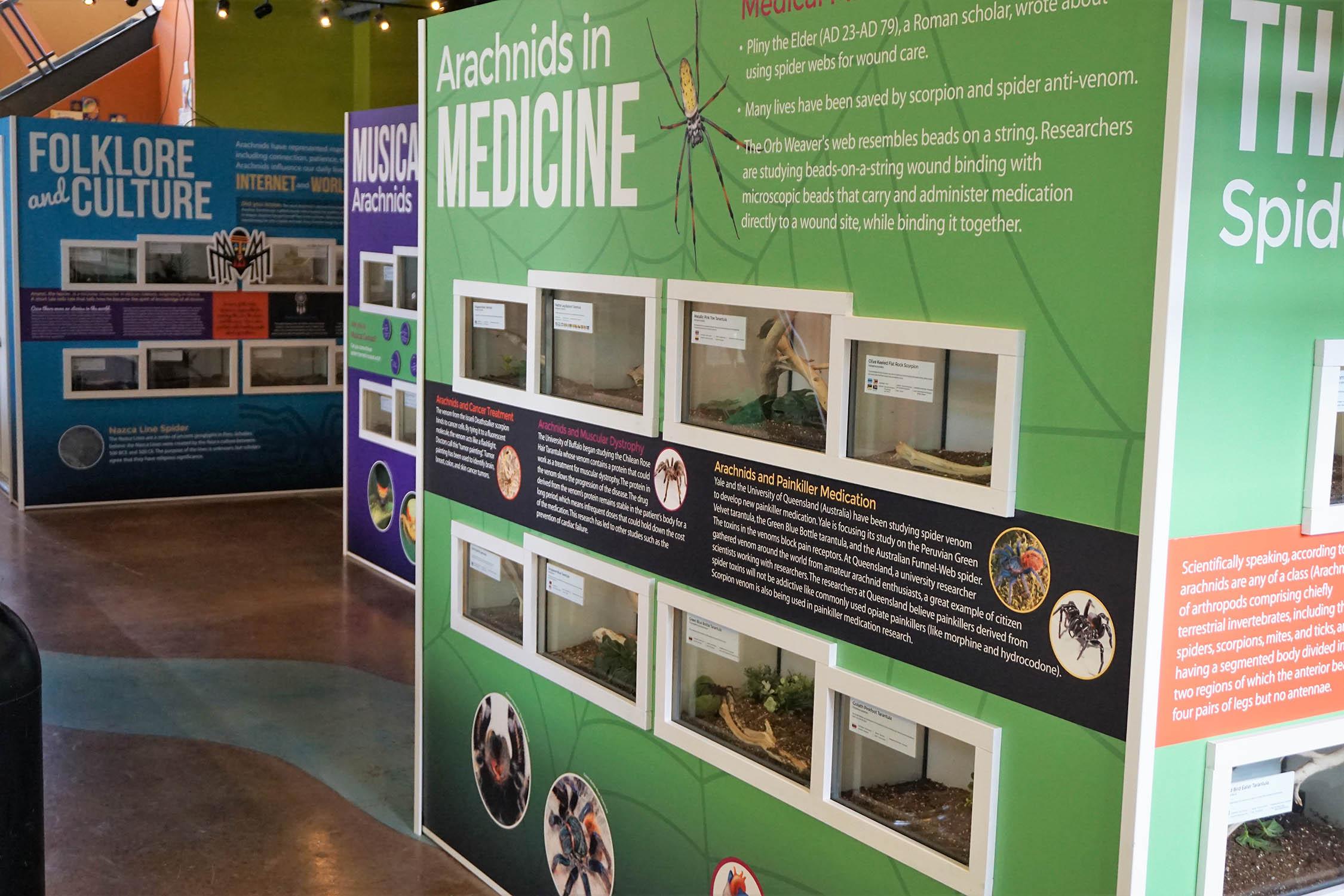 Brookfield Zoo's exhibit highlights the significance of arachnids in art, culture and science and medicine. (Jim Schulz / Chicago Zoological Society)
Another section of the exhibit has visitors navigate a maze with a total of 48 missions or tasks. In "Mission Safari Maze," guests can discover the strengths of 16 animal species found at the zoo by swinging from jungle vines, hanging from a monorail zip slide and climbing on a giant spider web.
The exhibit costs $5 for adults and $3 for seniors and children ages 3-11 in addition to general admission: $21.95 for adults and $15.95 for seniors and children.
For more information about "Amazing Arachnids," visit the zoo's website.
Contact Alex Ruppenthal: @arupp | [email protected] | (773) 509-5623
---
Related stories:
Shedd Aquarium's New Exhibit is All About Beauty
Special Exhibit Showcases 150 Years of Lincoln Park Zoo