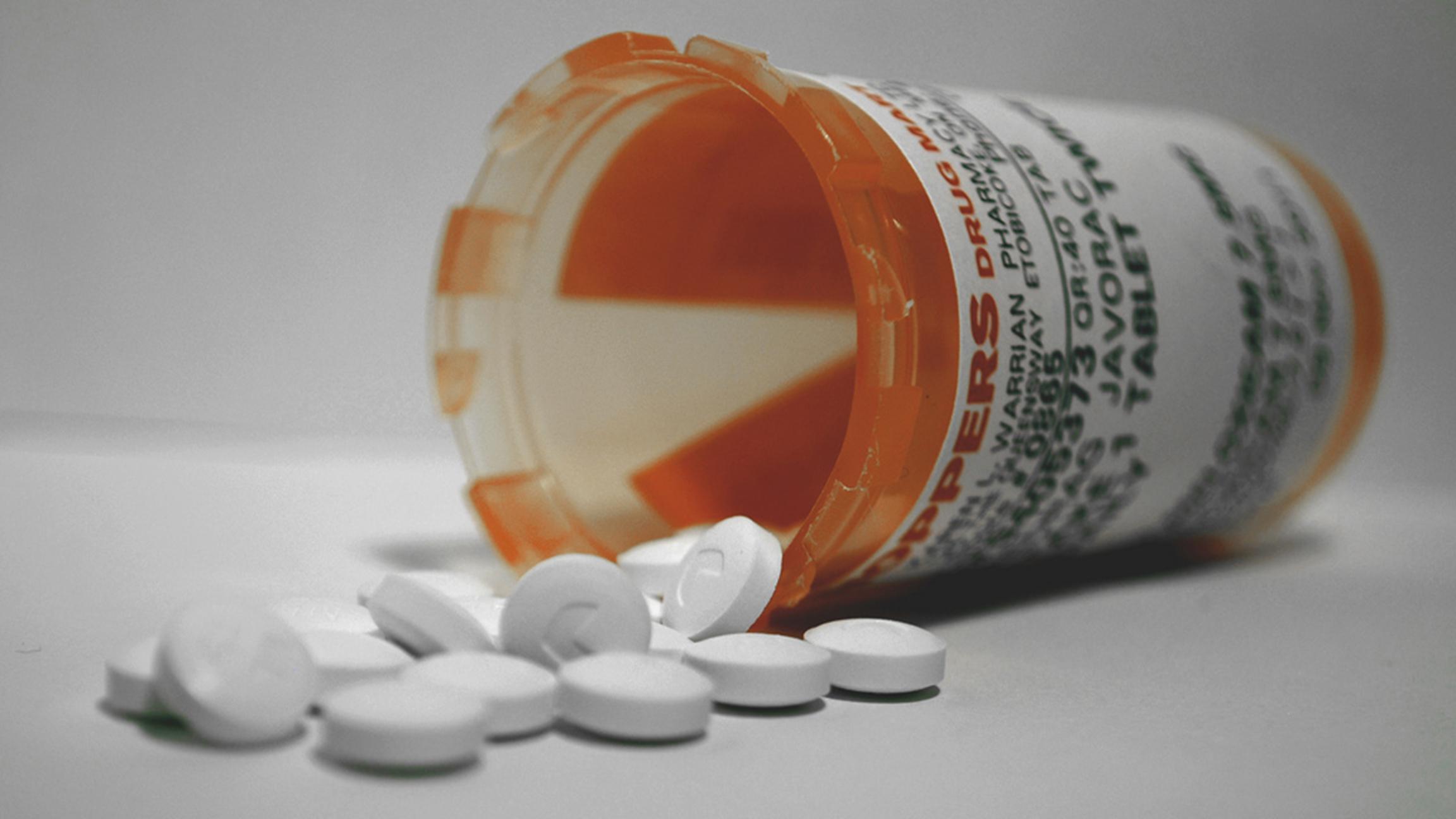 (The Javorac / Flickr)
The Food and Drug Administration earlier this month approved the first non-opioid drug to treat opioid withdrawal symptoms in adults.
The drug, Lucemyra, was studied for about three years in more than 600 people at research sites across the country, including at Northwestern Medicine Central DuPage Hospital, before its approval.
"As part of our commitment to support patients struggling with addiction, we're dedicated to encouraging innovative approaches to help mitigate the physiological challenges presented when patients discontinue opioids," said FDA Commissioner Scott Gottlieb in a statement. "We're developing new guidance to help accelerate the development of better treatments, including those that help manage opioid withdrawal symptoms."
Those symptoms include anxiety, agitation, sleep problems, muscle aches, runny nose, sweating, nausea, vomiting, diarrhea and drug cravings. And they can begin within hours, according to Dr. Danesh Alam, the principal investigator at the Northwestern site who serves as the hospital's medical director of behavioral health services. "People go to extreme lengths to make sure they don't go into withdrawal," he said. "Withdrawal can be fatal in some conditions," including patients who have certain heart conditions.
Patients experiencing opioid withdrawal symptoms have typically been treated with another narcotic. "One of the biggest advantages (of Lucemyra) is you can actually take patients off narcotics and give them what we call a clean break," Alam said.
Participants in the FDA study were admitted to an in-patient treatment program and received either Lucemyra or a placebo for about a week. "Generally, within hours of taking a few doses (of Lucemyra), patients experienced a positive response," Alam said, adding they were able to participate in the in-patient activities.
"They were able to tolerate an abrupt discontinuation from their opioids – about 90 percent or more of patients (in the study) were heroin users," he said.
"In general, (the patients) were comfortable, which is very hard to do – it's only seen in a narcotic to narcotic switch," he said. "This (study) demonstrated you can switch from a non-narcotic drug and be comfortable off the opioid."
The main side effects of Lucemyra include low blood pressure, slow heart rate, sleepiness, sedation and dizziness, according to the FDA.
Once the weeklong in-patient therapy ended, patients stopped taking Lucemyra and continued treatment in either a medication-assisted therapy program or an abstinence-based program. Alam says he thinks the drug could be used longer than a week to allow patients to "develop some degree of abstinence" from opioids. Currently, the FDA has approved treatment with Lucemyra for up to 14 days.
"(Lucemyra will) be another important option for our patients who continue to struggle with limited options and access," Alam said. "At least (Lucemyra) can give them a true break from (opioids)." Once withdrawal symptoms are treated, clinicians and their patients can focus on choosing the best long-term treatment plan.
Contact Kristen Thometz: @kristenthometz | [email protected] | (773) 509-5452
---
Related stories
City Seeks to Reduce Prescription Costs for Residents
Is the Opioid Epidemic Leaving Chronic Pain Patients Out in the Cold?
Illinois Cleared for New Mental Health, Addiction Pilot Programs
Heartland Alliance Uses Medication to Make Progress with Opioid Addicts
---