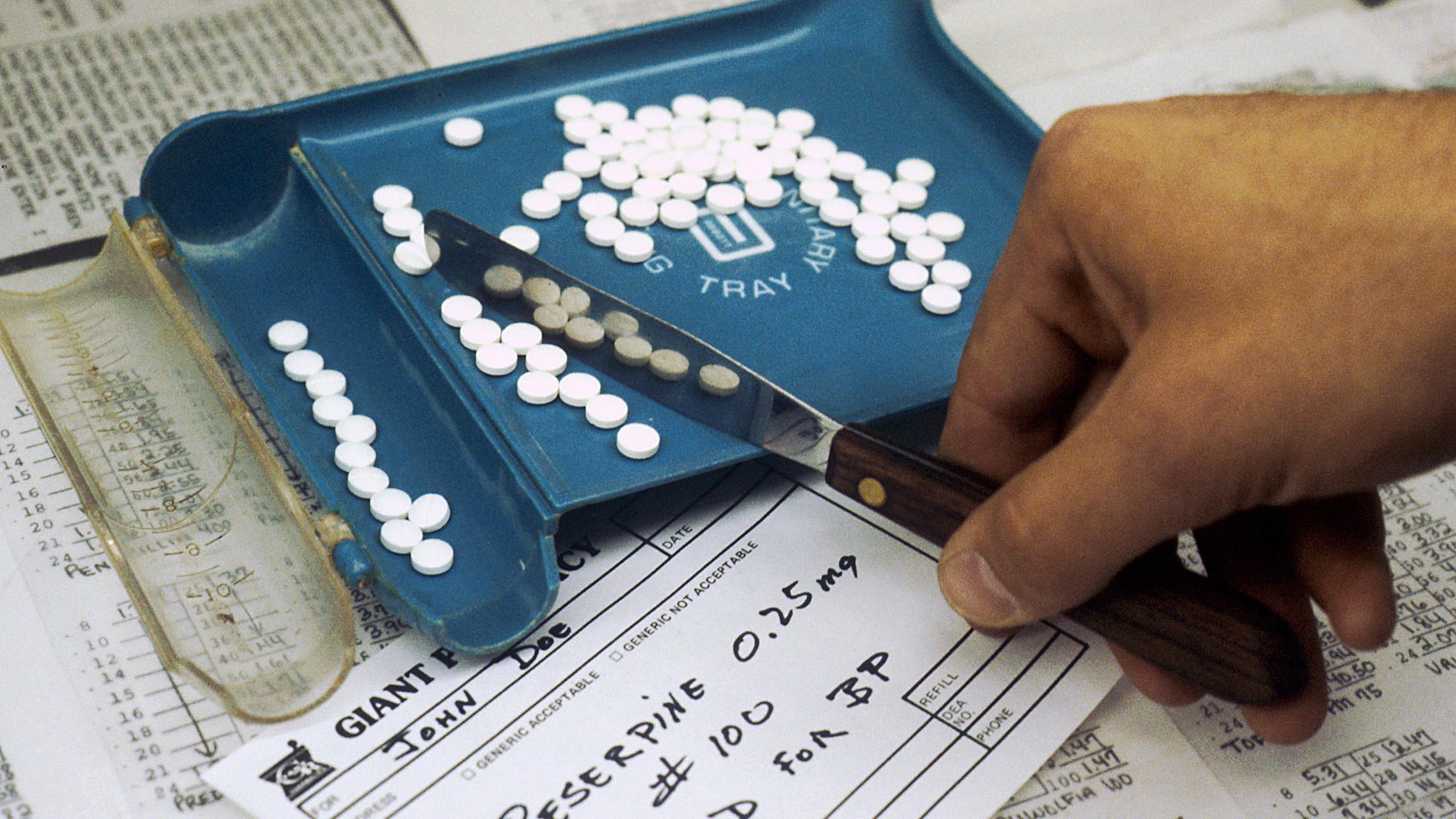 (Linda Bartlett / Wikimedia Commons)
The city of Chicago wants to end a practice known as a pharmacist "gag clause" that benefits the pharmaceutical industry by causing residents to pay more than necessary for prescription medications.
Pharmaceutical benefit managers often place contractual limits on pharmacists that prevent them from disclosing when a customer's prescription would cost less if purchased outside their insurer or pharmacy plan, or what the true price of a prescription would be without these benefits, according to a city press release. These so-called "gag clauses" also limit pharmacists from providing information to their clients regarding the cheapest way to pay for their prescriptions.
"Prescription drug prices are soaring, so Chicago is taking action to lower costs and save money for our residents," said Mayor Rahm Emanuel in a statement. "The cost of medicine should never, ever prevent anyone from getting the treatment they need. We are making it clear to the pharmaceutical industry that their deceptive practices will not stand in the City of Chicago."
Emanuel, corporation counsel Ed Siskel and Department of Business Affairs and Consumer Protection Commissioner Rosa Escareno issued a letter putting the pharmaceutical industry on notice that the "gag clause" practice violates the Municipal Code of Chicago, according to a press release. That code prohibits consumer fraud, unfair competition, false advertising, suppressing or omitting material facts and deceptive practices.
"When any industry or company is in violation of the Municipal Code of Chicago, we will use every legal avenue to ensure compliance and defend our residents," Siskel said in a statement. "We will put an end to gag orders that prevent pharmacists from disclosing vital information to consumers in our city."
Officials have requested the pharmaceutical industry stop any practices that may be in violation of Chicago's laws and regulations, according to the city press release. Escareno said BACP staff will investigate and penalize those who are not in compliance. Violations of these laws could result in fines from $2,000-$10,000.
Officials also announced the city's new Discount Prescription Drug Program will be the first municipal prescription benefit program to be "gag clause" free. This will allow participants to receive discounts on name brand and generic prescription medications at no direct cost to the city or participating Chicago residents, according to a press release. The new program will be available to residents starting in June.
Contact Kristen Thometz: @kristenthometz | [email protected] | (773) 509-5452
---
Related stories
Three Corporate Titans Aim to Disrupt American Health Care
Chicago Hospitals Strive to Increase Life Expectancy on West Side
How Prepared is Illinois to Manage Health Emergencies?
Study: US Clinicians Project Better Health Outcomes for White Patients
---