Illinois farmers are hoping for progress in Washington, where the U.S. and China have begun a second round of trade talks.
The U.S. is threatening tariffs to bring down the nearly $3 billion U.S.-China trade deficit, and China is retaliating with threats of its own.
All of that has Illinois soybean farmers concerned.

Illinois' late spring has made it tough for farmers to get this year's soybean crop into the ground. Rain kept John Kiefner from planting a second field of beans – he turned to working on his equipment instead. But it isn't just the weather that worries Kiefner. It's the threat of a trade war with China and the possibility of a 25-percent tariff on U.S. soybeans.
"My first reaction was, you'd better have all these soybeans sold as soon as you think you can make money and don't put 'em in the bin and hold them," he said.
Kiefner is a third-generation farmer and, like most Illinois farmers, nearly half his fields are soybeans. The other half is corn.
Illinois exports more soybeans to China than any other state. Fully one-quarter of Illinois' soybean crop goes to China.  
Nationwide, one of every three rows of soybeans is shipped to China. That's why farmers paid close attention when the Trump administration proposed a 25-percent tariff on $150 billion dollars' worth of Chinese imports. The threat came after President Donald Trump continued to rail against the nearly $300 billion trade deficit with China.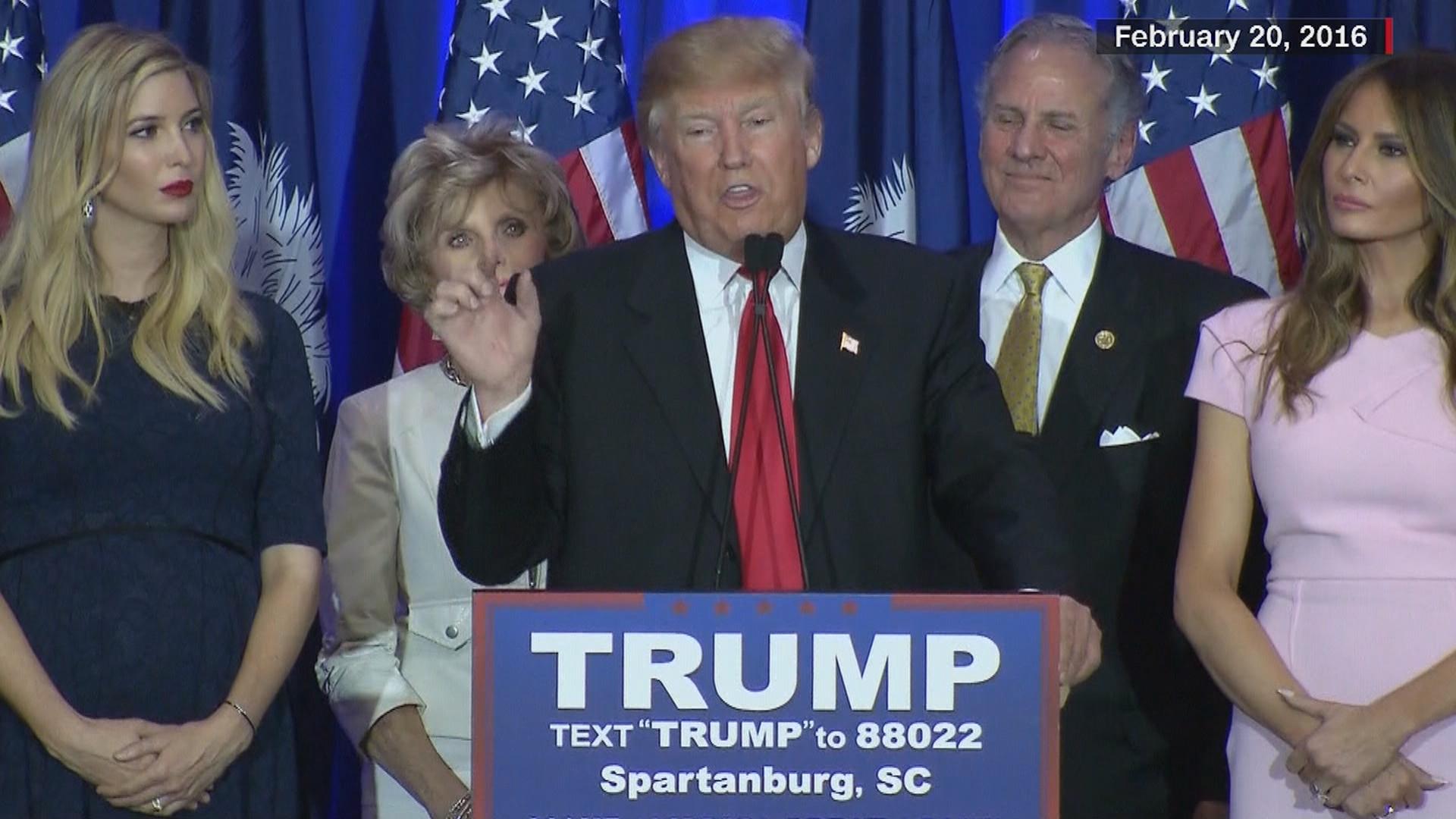 "What they've done to us is the greatest single theft in the history of the world," Trump said on the campaign trail in 2016.
China responded with its own threat to put a 25-percent tariff on U.S. exports, mostly agricultural products, including soybeans. None of this has happened, but Kiefner says the threat of tariffs has already had an impact.
"The impact is instant, even if the tariff is never assessed, so it doesn't really matter what will happen in trade talks if there's the fear of this trade war," Kiefner said. "It had an instant response when China announced that day that soybeans would be added with pork – the soybean market was down 7 percent."
The threat of tariffs came too late in the season to change Kiefner's plans. He's hoping to get the same amount of soybeans planted this year as last year.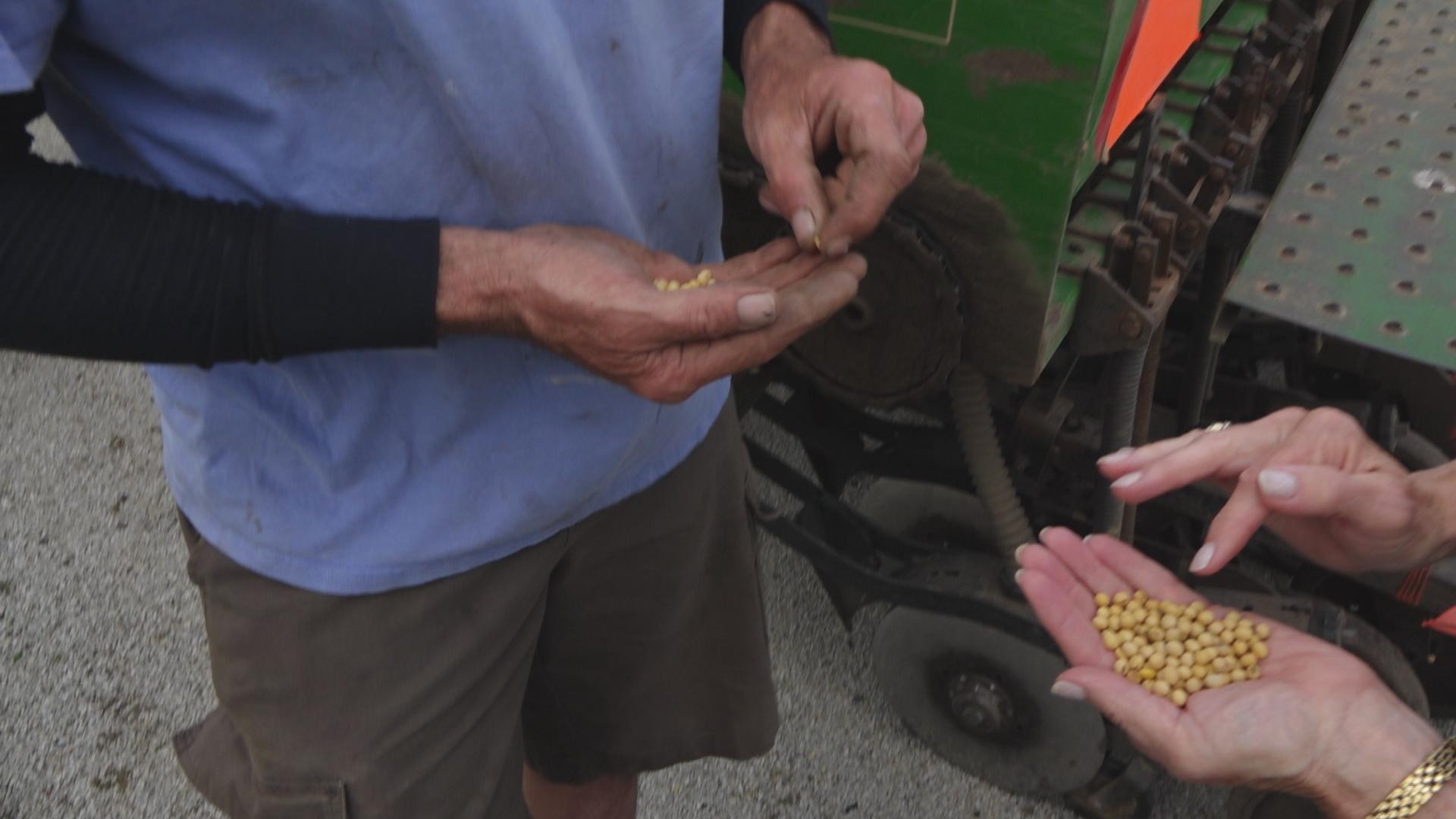 "These are the actual soybeans and each one of these will grow a plant and you will hope to get 100 to 120 more," he said. "It's kinda like Jack and the magic beanstalk: you plant one bean, you get 100 more."
Kiefner did get one field planted before the rains came. He first planted a cover crop of cereal rye to hold the soil which will be killed after the beans sprout. 
Though Kiefner was alarmed when soybean prices dropped after Trump's tariff announcement, he had already protected this year's crop.
"When I saw that morning that the market had already dropped a lot, I knew I had already forward-sold most of my soybeans and I was like – whew – huge relief right there," he said.
Now, it's next year's soybean crop that Kiefner and other farmers worry about. The Cook County Farm Bureau's Bona Heinsohn says farmers are hoping for a quick resolution to ongoing trade talks between the U.S. and China.
"We'd like to see it resolved sooner than later because any level of prolonged conversation does create a certain level of uncertainty in the market, and a certain level of uncertainty within the farm community," Heinsohn said.
U.S. soybeans and other agricultural products are one area where there is a substantial trade surplus with China, says University of Chicago political scientist Robert Gulotty. Yet Gulotty says agriculture would be hit hard if there were a trade war.
"Right now, these tariffs are being used as a negotiating chip, a bargaining chip to try to extract something from China," Gulotty said. "It's not clear what we want and it's not clear when we'll be satisfied. And if these negotiations break down, we could enter into a trade war."
As the trade talks continue in Washington this week, Kiefner says he has one request for Trump:
"I'm not one to cry for the government to help me but I would say, 'I understand that you can't do something to help me, but please do something that isn't going to hurt me.'"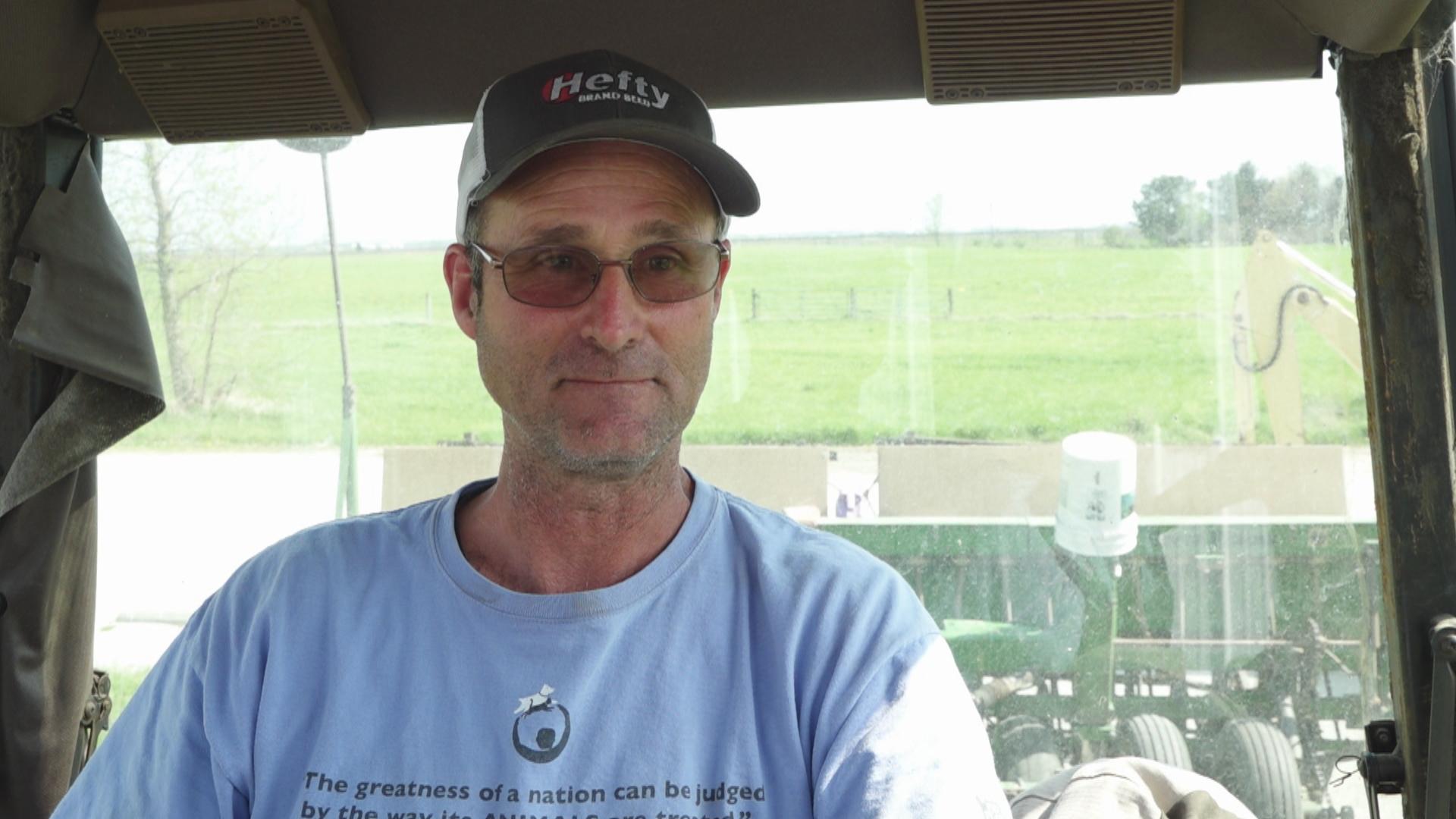 John Kiefner
More on this story
Shortly before trade talks began Thursday, President Donald Trump cast doubt on their success. He put the blame on prior administrations, saying the Chinese had been treated too leniently in the past. He later modified his remarks, saying his tough approach could keep both sides happy. 
The high-level talks continue.
---
Related stories:
Bill to Legalize Industrial Hemp Passes Illinois Senate
Bill to Create Urban Agriculture Zones Passes Illinois House
Trump's Tariffs on China Stoke Trade War Fears
---