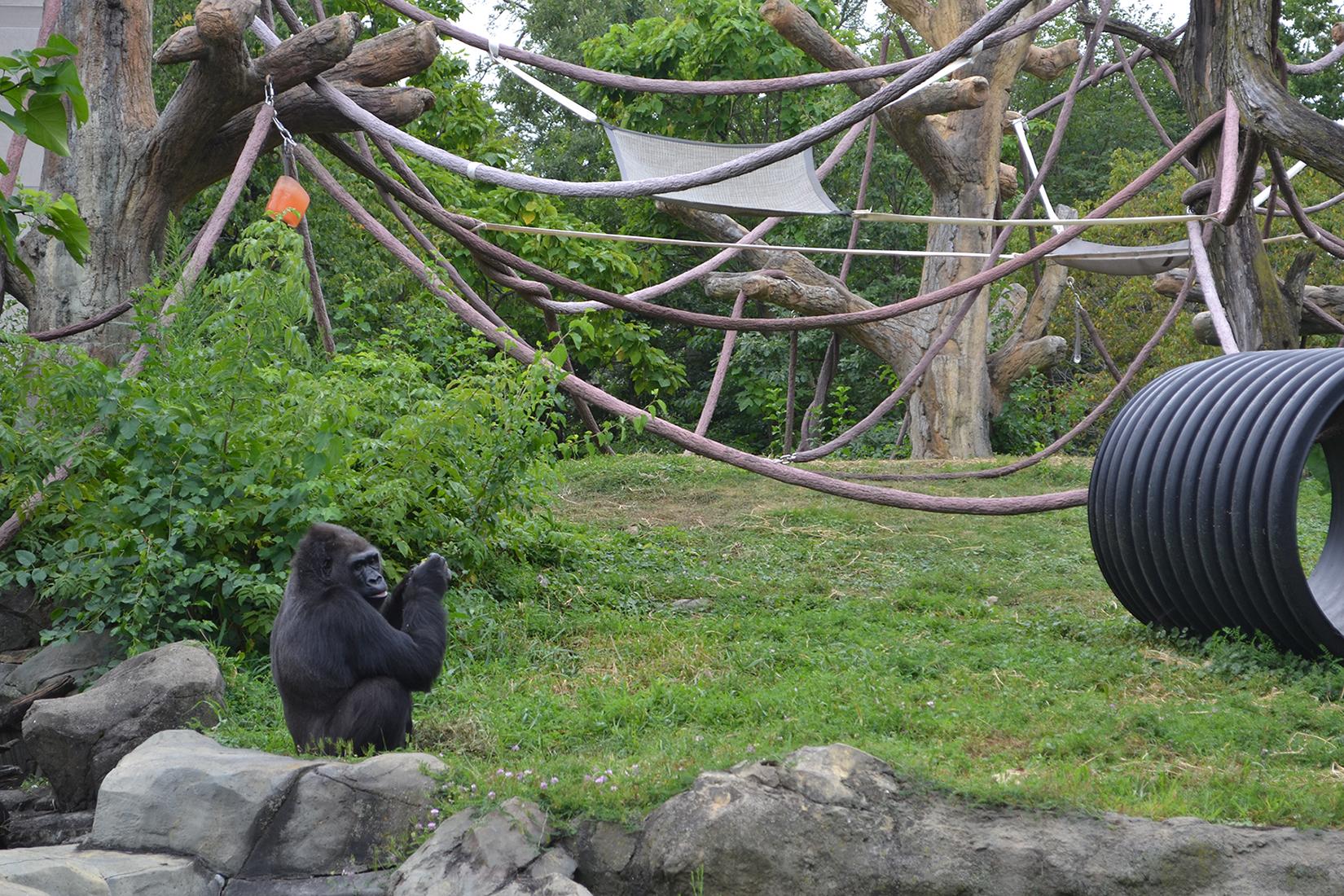 Gorillas were among the animals monitored by scientists at Lincoln Park Zoo during Monday's solar eclipse. (Alex Ruppenthal / Chicago Tonight)
Lisa Bermudez and her family could have witnessed a near total solar eclipse Monday had they stayed home in Bend, Oregon. But they were in Chicago instead.
When Bermudez saw two snow monkeys mating at Lincoln Park Zoo just as the eclipse arrived, she thought she had witnessed a cosmic wonder.
"He actually has a video," said Bermudez, turning to her son Tanner. "We were all dying laughing."
Like scientists at Lincoln Park Zoo and across the country, Bermudez and her family were curious to see how animals would react during Monday's rare celestial event.
Although there are anecdotal reports of animals behaving in odd ways before, during or after a solar eclipse, there is little research on the phenomenon, in large part because the events are so rare.
During Monday's eclipse, Bermudez thought something seemed different with the animals at Lincoln Park Zoo, which the family visits yearly because her husband, David, is from Chicago.
"We actually feel like all the animals are slightly more active," Bermudez said before sharing the story about the snow monkeys, officially named Japanese macaque. "I'm really not making that up. I really feel like the animals are more active. The snow monkeys, the seals. The polar bear was going crazy on that big bucket."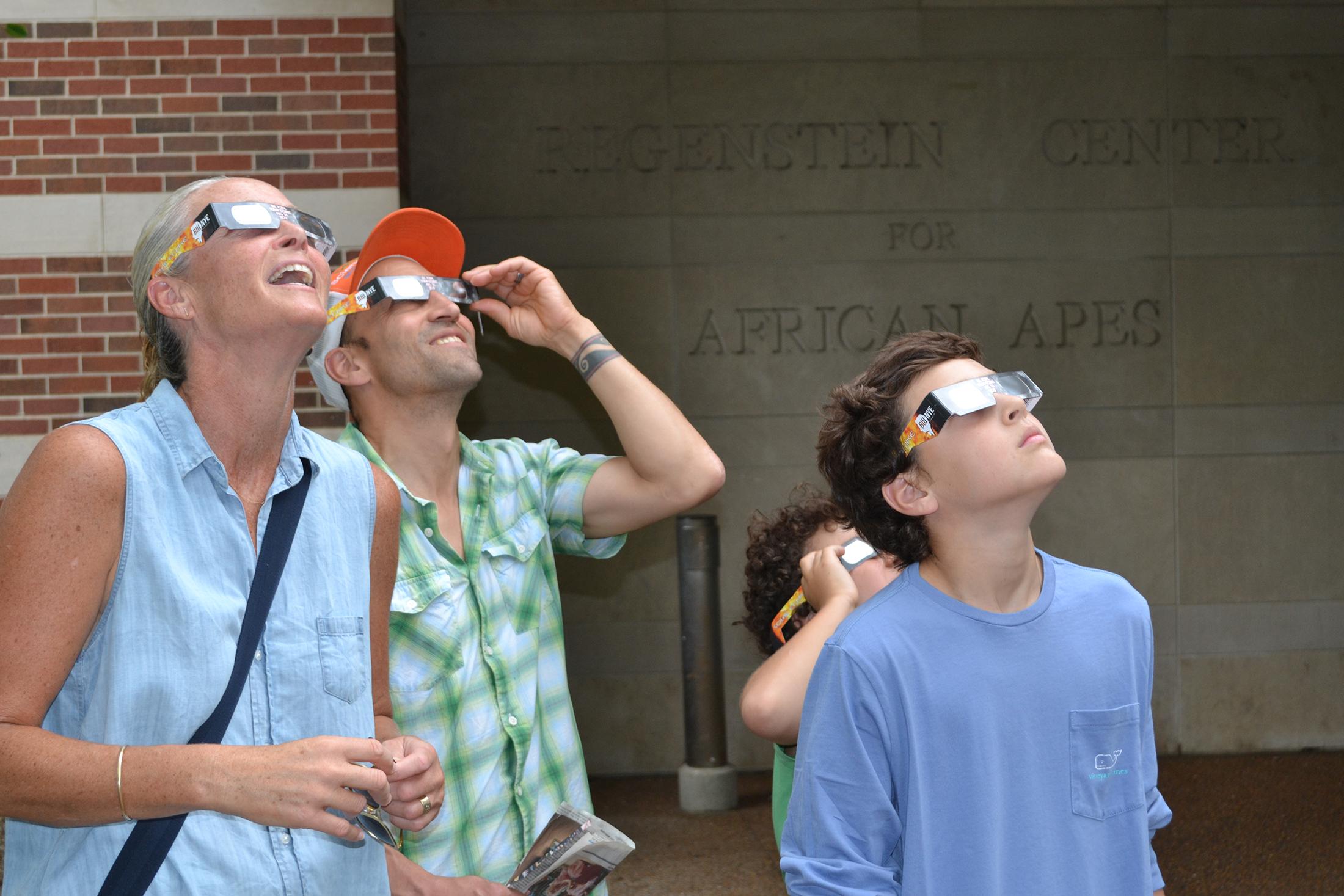 Lisa Bermudez, left, of Bend, Oregon, with husband, David, and sons Winston and Tanner, pointing their eyes to the sky during Monday's solar eclipse. (Alex Ruppenthal / Chicago Tonight)
About a dozen different species were under close watch during the eclipse as animal behavior experts took advantage of the event to learn more about the zoo's residents. Working with more than 10 research interns, zoo staff spread out to monitor a variety of animals, including penguins, gorillas, chimpanzees, lions, zebras, camels, snow monkeys, African wild dogs, flamingos, storks and vultures.
What did they learn? Despite anecdotal reports like the Bermudez's, not too much. 
"It was largely business as usual for the animals here," said research scientist Katie Cronin, who led the zoo's eclipse monitoring effort. "They continued to use their habitat as they normally do."
Cronin said staff were looking to see whether animals would move to higher spots within their habitat to get a closer look at the eclipse, or if they might retreat to an indoor location.
But most animals behaved normally, Cronin said, just like during last weekend's Chicago Air & Water Show, when fighter jets and other roaring aircraft took over the city's skies. 
"It seems in general the animals are pretty well equipped to handle whatever comes their way," Cronin said. "Living in Chicago and dealing with the weather and the crowds that come with that, they seem pretty prepared to adapt."
There were a few exceptions, Cronin said.
The zoo's sparrows seemed to slow down, prompting the snow monkeys to come over and play with their neighbor birds.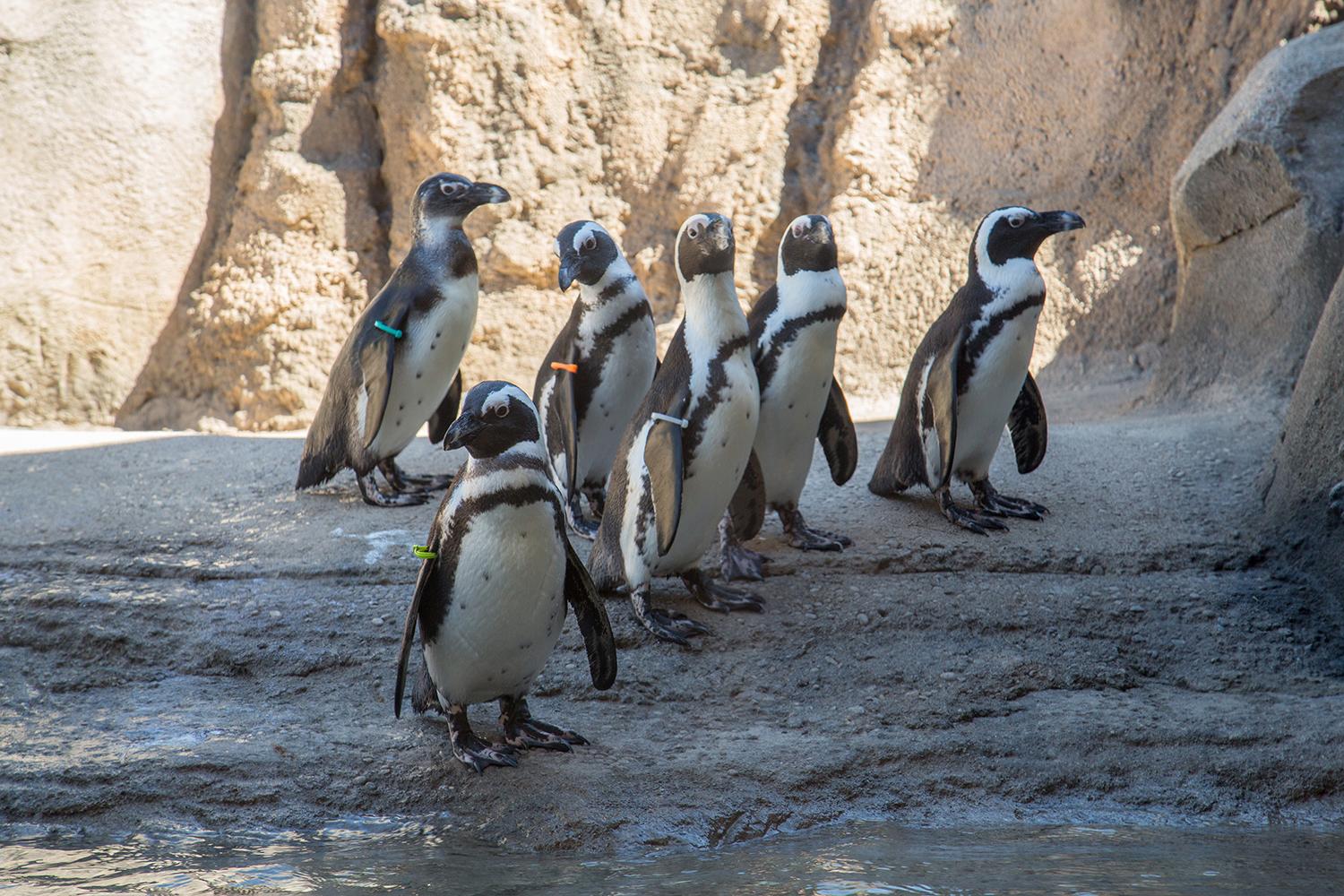 Penguins at Lincoln Park Zoo took notice of Monday's solar eclipse, research scientist Katie Cronin said. (Julia Fuller / Lincoln Park Zoo)
And the penguins took notice, too.
"The penguins seemed to respond a bit," Cronin said. "They seemed to look up in the direction of the sun and were squinting a little more."
Zoos nationwide, especially those situated in the path of totality, planned to use the eclipse to collect data on how animals responded during the event. Some zoos even recruited visitors to join an unprecedented effort to crowdsource scientific research using a mobile phone app to document animal reactions.
At least at Lincoln Park Zoo, experts noticed the biggest change in one particular species: humans.
"The zoo visitors were the most interesting animals on the grounds today," Cronin said. "People were pausing in their footsteps, looking up at the sun, talking to each other, sharing the glasses. It felt very different on the zoo grounds today, like everyone was taking in the experience together."
Contact Alex Ruppenthal: @arupp | [email protected] | (773) 509-5623
---
Related stories: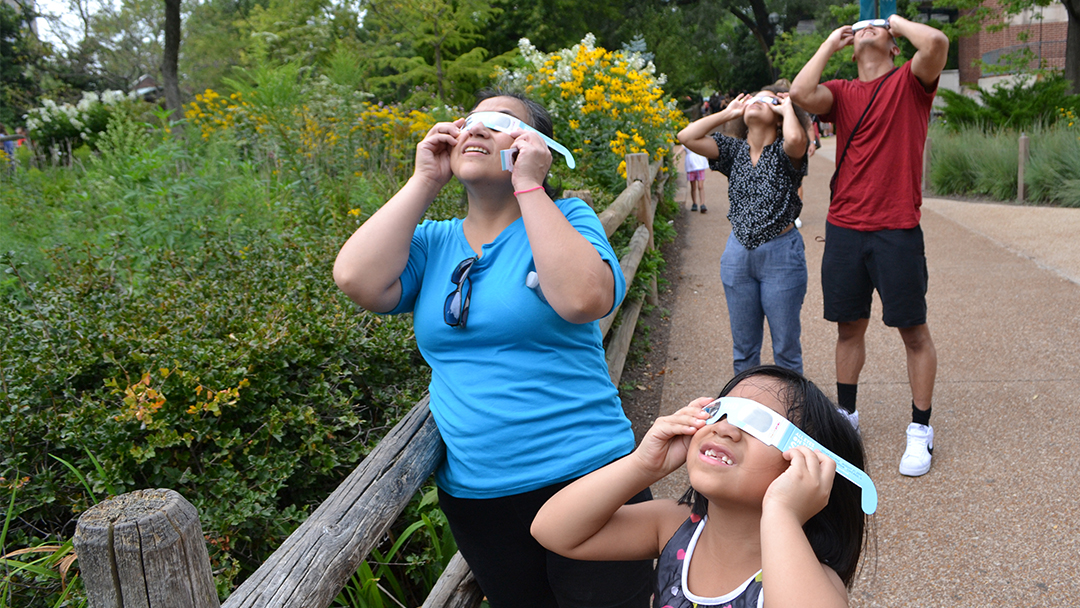 Photos: Visitors (and Animals) Take in Solar Eclipse at Lincoln Park Zoo
Aug. 21: Animal behavior experts noticed the biggest change in one particular species during Monday's eclipse: humans.
---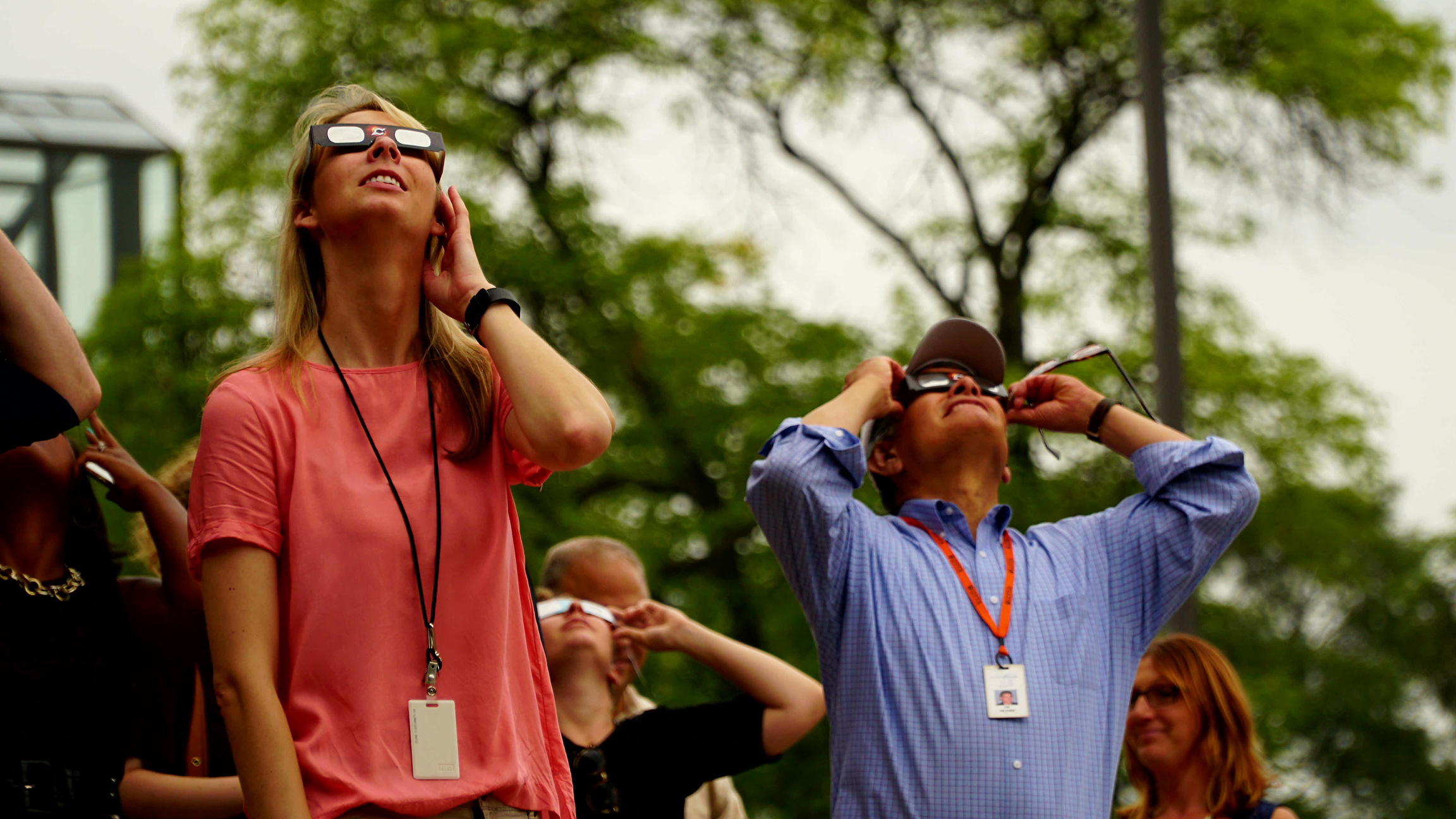 Solar Eclipse 2017: Share Your Photos With Us
Aug. 21: What did you see during the historic event? Add your images to our stellar online gallery.
---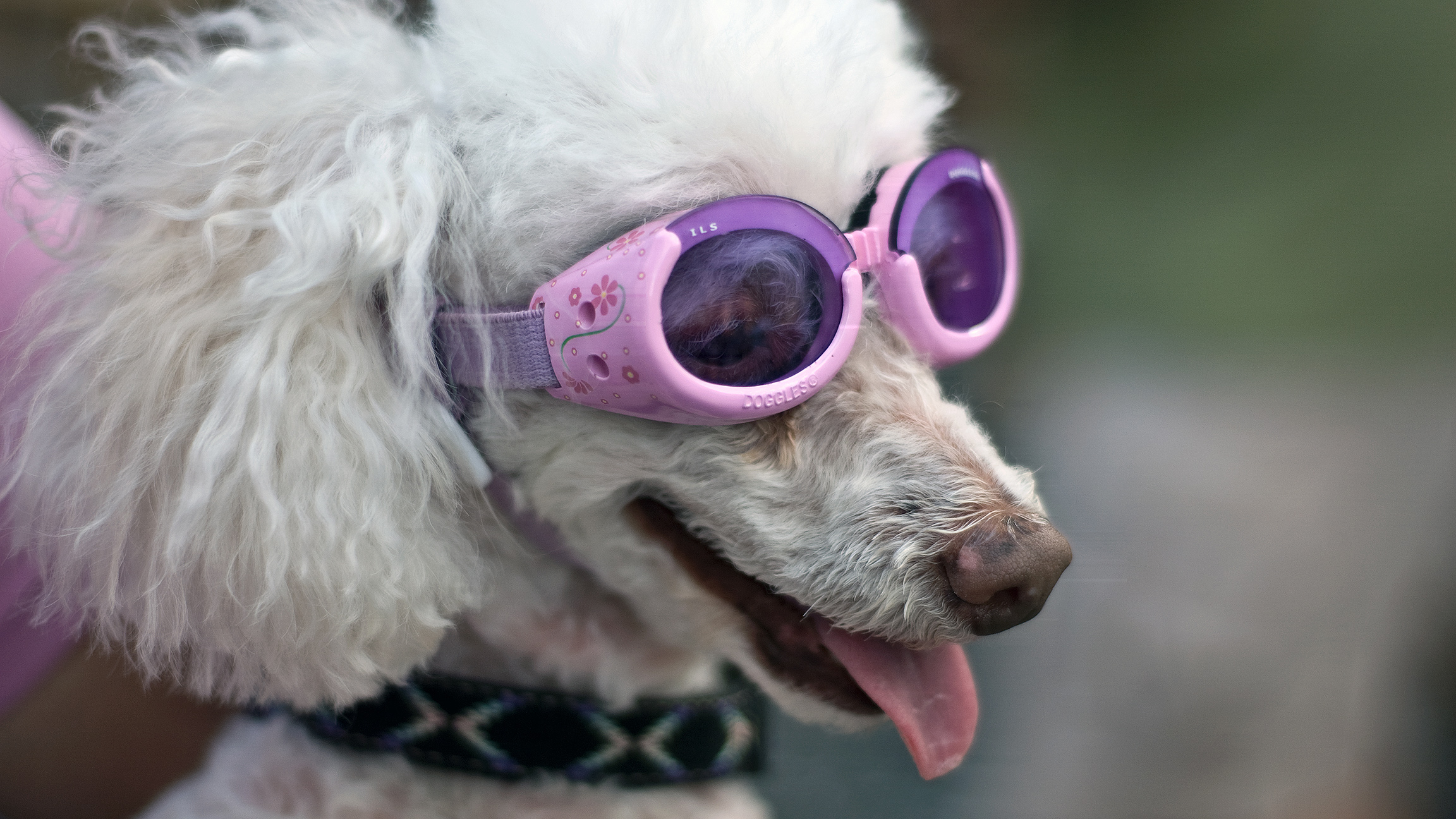 Solar Eclipse Offers Unique Lens for Studying Animal Behavior
Aug. 18: Like scientists across the country, Lincoln Park Zoo's animal experts will spend Monday's solar eclipse carefully observing the zoo's residents for changes in behavior.
---