There are new accusations against R. Kelly for sexual misconduct and abuse. Could the #MeToo, #TimesUp and #MuteRKelly movements finally be catching up with Chicago's R&B superstar? 
Veteran music journalist Jim DeRogatis has been covering the controversial singer for decades. As reported in his latest Buzzfeed article on Kelly, the new accusations come from Lizzette Martinez, who says she started having sex with the singer when she was a minor, and the parent of a woman who has had a relationship with Kelly since she was 17 years old.
The parent says her daughter is among the women in Kelly's "cult," and that Kelly has cut off all of her communication with her daughter—as well as the communication between the other women and their families. He also reportedly tells the women how to dress, what to eat and restricts their movements.
"Five parents are on the record saying their daughter is being held, that they've been out of touch with their daughters for years and they're being physically and mentally abused," said DeRogatis.
Both of the women now speaking up say Kelly is also physically violent, a claim other women have made over the years. Kelly, 51, and his representatives deny the allegations.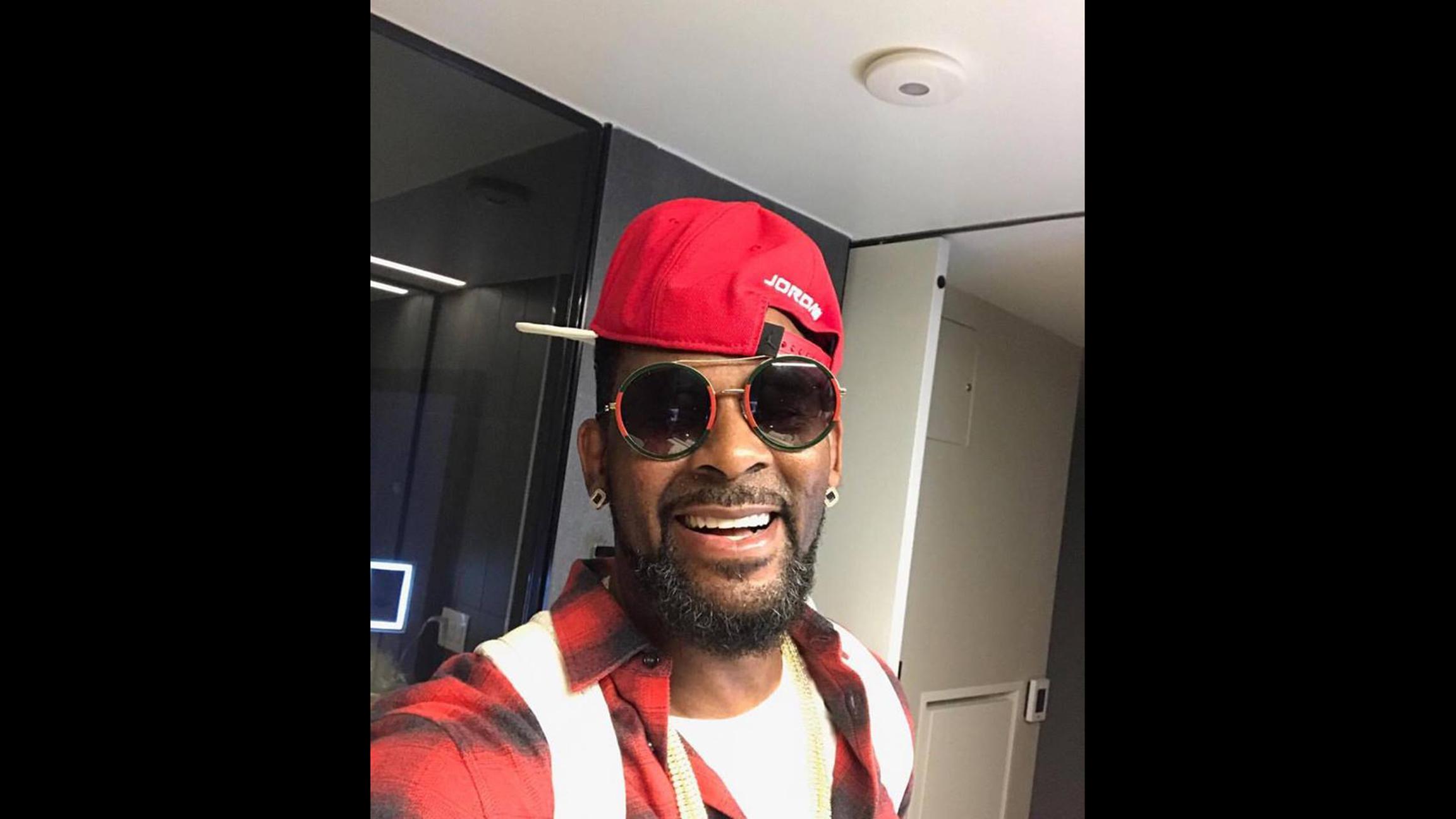 (R. Kelly / Facebook)
What's unclear is whether there is an active investigation into the allegations against Kelly. "The FBI has spent hours interviewing all the sources I've talked to in several states," said DeRogatis. "They will neither confirm or deny an investigation. The parents just want their daughters home."
In 1994, Kelly, then 27, wed aspiring singer, Aaliyah, 15, after falsifying her age on a Cook County marriage certificate. (The marriage was quickly annulled.) In 2008, Kelly was acquitted of 14 counts of child pornography in Chicago. Since then, numerous allegations have been reported.
Activists recently urged the University of Illinois at Chicago to drop R. Kelly from a "Pre-Mother's Day Love Jam" on May 5. He was dropped from the bill after they collected 1,300 signatures.
Kelly posted his response to the cancellation via a social media video. "I've never heard of a show being canceled because of rumors, but I guess there's a first time for everything. So I apologize to you guys and in the meantime I'm going to try to get to the bottom line of it, you know, as far as my lawyers are concerned," he said in the video.
Many superstars have joined the #MuteRKelly and #TimesUp campaigns on Twitter, including actress Kerry Washington, director Ana DuVernay, television producer Shonda Rhimes and singer, songwriter and music producer John Legend.  
Kelly calls it a "a public lynching of a black man." His full statement reads:
"R. Kelly's music is a part of American and African-American culture that should never — and will never — be silenced. Since America was born, black men and women have been lynched for having sex or for being accused of it. We will vigorously resist this attempted public lynching of a black man who has made extraordinary contributions to our culture."
"I don't know how you listen to 'Trapped in the Closet,' 'Sex in the Kitchen' and 'Ignition' and realize that what Kelly singing about is an unfettered vision of hedonism by which 'I will take my pleasure however I desire and I do not care if it hurts others,'" said DeRogatis. "Because that's what we're talking about here."
DeRogatis joins us with the latest on the Kelly story. He is a music journalist, critic and an assistant professor at Columbia College Chicago who hosts the weekly rock 'n' roll talk show "Sound Opinions" on WBEZ. Read his original Buzzfeed article about Kelly here. And DeRogatis' timeline of Kelly's life, career and legal troubles is here.
---
Related stories:
Woman Breaks Nondisclosure Agreement with R. Kelly
Jim DeRogatis: Parents Claim R. Kelly is Holding Women in a 'Cult'
No Criminal Charges for Retired Evanston Teacher Accused of Sexual Abuse
---