A woman who says she had underage sex with Grammy Award winning performer R. Kelly is breaking her silence.
Jerhonda Pace says she met R. Kelly during his trial on 14 child pornography charges in 2008. She cut school every day to attend the proceedings. The sexual relationship with him allegedly started when she was 16, after he was acquitted in that case.
Photos: Jerhonda Johnson (now Pace) waits outside R. Kelly's child pornography trial in 2008.
Veteran music journalist Jim DeRogatis has been covering the controversial R&B singer R. Kelly for decades.
"I actually was made aware of her story in 2012 by her stepfather," said DeRogatis. "I've been trading emails with her over the years. It took her years to break the nondisclosure agreement and tell her story."
According to Pace, a friend is still reportedly involved with Kelly. That's one of the reasons she's chosen to break her nondisclosure agreement and to speak out. "There's a friend she brought into Kelly's circle who is still there and has been there since 2010," said DeRogatis. 
"What Jerhonda's doing is extraordinarily brave." 
Jim DeRogatis joins "Chicago Tonight" with his story on Pace. His original BuzzFeed article about R. Kelly is here, and DeRogatis' timeline of R. Kelly's life, career and legal troubles is here.
DeRogatis is a music journalist, critic and an assistant professor at Columbia College Chicago. He co-hosts "Sound Opinions," a weekly rock 'n' roll talk show on WBEZ Chicago and can be heard on 125 public radio stations nationwide. He is the author of nine books about music.
---
Related: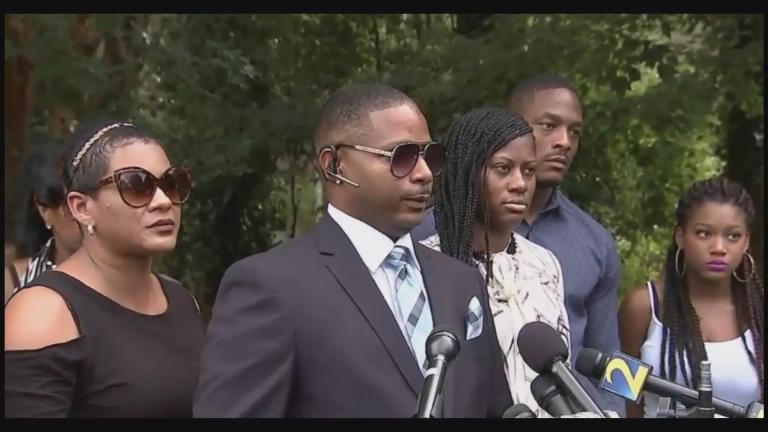 Jim DeRogatis: Parents Claim R. Kelly is Holding Women in a 'Cult'
July 19: Parents accuse singer R. Kelly of keeping their daughter and other women in a cult. We speak with the journalist who broke the story.
---