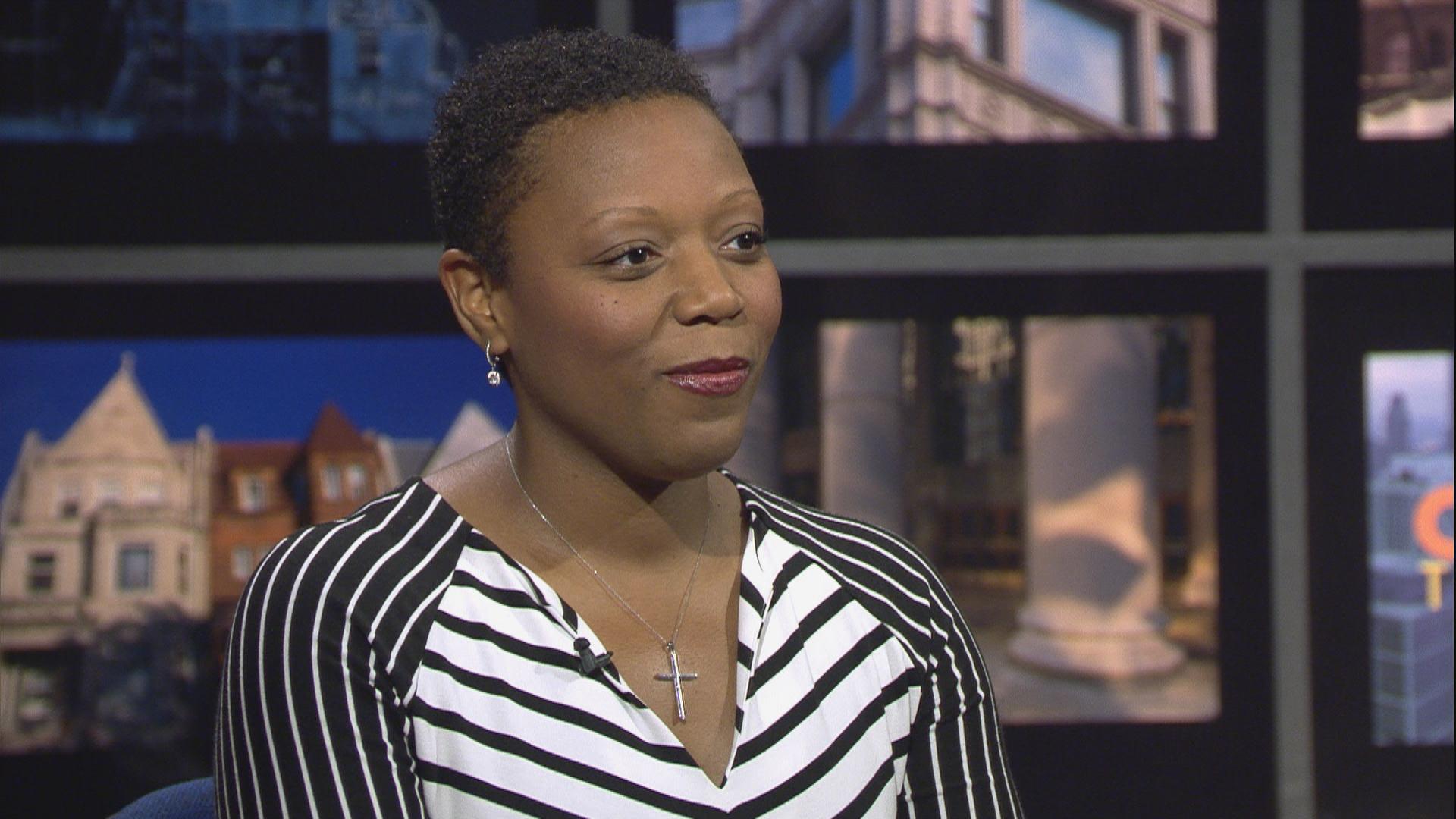 Nneka Jones Tapia appears on "Chicago Tonight" on Nov. 2, 2017.
Cook County Sheriff Tom Dart drew national attention and reinforced his argument that the jail has become a massive mental health hospital when he appointed a psychologist to be the jail's executive director.
After almost three years on the job, Nneka Jones Tapia is moving on. She confirms that her last day will be March 28.
"I'm leaving the office in great standing," she said in a phone interview. "I'll always be a resource; we'll do more collaborating in the future."
Jones Tapia says her only immediate plans include beginning her fellowship with the Institute of Politics at the University of Chicago. In February, the IOP announced that Jones Tapia would be one of its eight spring 2018 Pritzker Fellows. The fellows will spend the quarter participating in public forms, and are expected to lead a weekly seminar on the topic of their expertise, as well as maintain office hours. Other fellows this quarter include former Virginia U.S. Rep. Tom Perriello; Vladimir Kara-Murza, chair of the Boris Nemtsov Foundation for Freedom; and Dawn Turner, author and former Chicago Tribune columnist.
The IOP website says Jones Tapia will discuss the impact of trauma in the criminal justice system and ways to heal communities and improve a broken system. While the fellowship does not require that fellows leave their current jobs, Jones Tapia admits that doing the two concurrently would have been difficult, since her duties running the jail "are 24 hours."
Once the quarter is complete, she's not sure what will be next.
"I want to do more work in the community," she said. "My passion is to do more work on the front end. That's why I want to transition to the IOP to get a better feel for what I could do, and take the time to explore my options and make a thoughtful decision from there."
Before being named as jail warden in May 2015, Jones Tapia served as the first assistant executive director in the Cook County Sheriff's Office where she oversaw mental health strategy at the Cook County Jail. Before that, she worked as the chief psychologist at Cermak Health Services, the county jail's onsite medical and mental health provider.
Looking back at her 11.5 years in corrections, Jones Tapia says she's most proud of the work she and the staff have done to for inmates with mental illness.
"I think as a whole, correctional institutions are thought of as one of the worst places someone can go," Jones Tapia said. "We've changed that narrative by helping people use that time to transform their lives for the better, that's what I'm proud of."
"Nneka leaves very big shoes to fill and the sheriff is committed to finding the next, best leader of the Department of Corrections," said Cara Smith, chief policy officer for the Cook County Sheriff's Office. "It'll be difficult given Nneka's tremendous leadership and unique skill set."
Smith says the department's high-level staff will continue running the jail while the office conducts a thoughtful search on Jones Tapia's replacement. She says they are undecided on whether the next executive director will specialize in psychology, as Jones Tapia did.
Follow Brandis Friedman on Twitter @BrandisFriedman
---
Related stories:
Cook County Jail Adapts to Better Address Mental Illness
Violence in Chicago: A Special Edition of 'Chicago Tonight'
Psychologist Takes Over As Cook County Jail Director
---